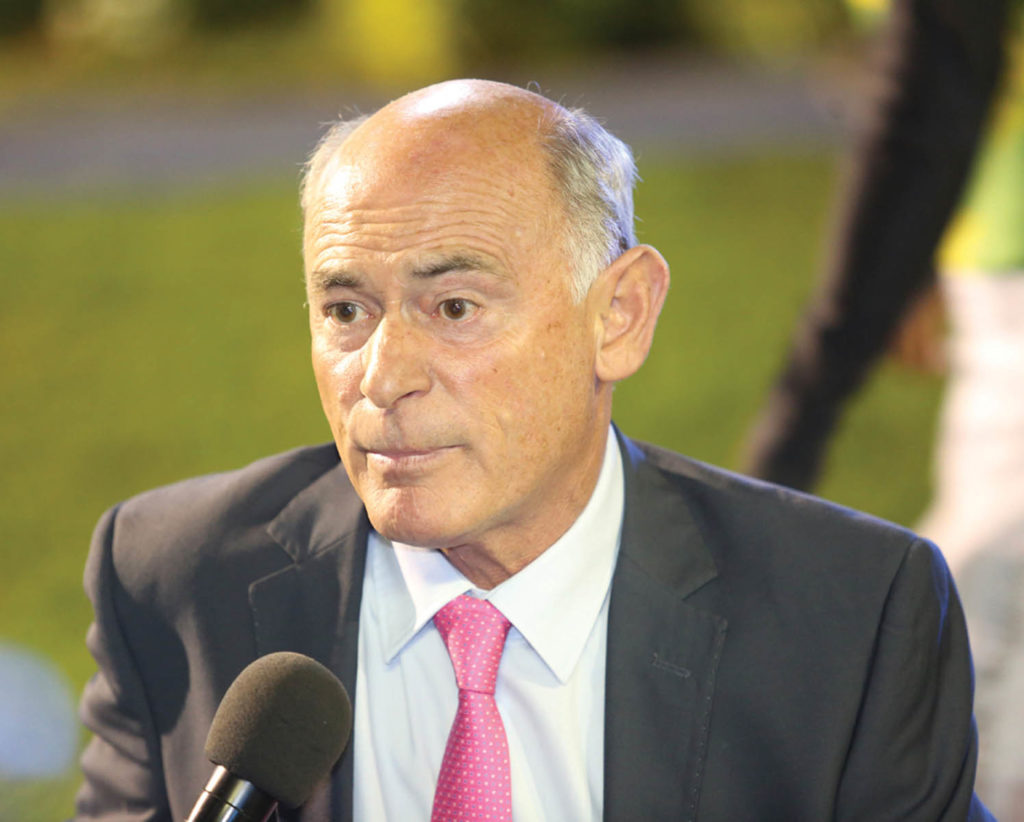 Some good news for Cape Town in these bleak racing days is that a favourite son in Geoff Woodruff will be returning to his roots.
Geoff confirmed earlier this week that his move to Cape Town has been on the cards since last year.
He told Tony Mincione that the lockdown has changed his Durban season plans but the main objective remains on the table towards the end of this year.
The years have been generous to the Woodruff yard.
Since the heady days of the late 80's it is insulting to 50 other horses if you only named a dozen exceptional horses prepared by Geoff Woodruff.
To pick memories, Pas De Quoi, Star Effort, Marie Gallant, Faralmond and double July winning El Picha pop up.
Geoff picked up the reins from departing Tony Millard and steamed ahead with the likes of SA darling Jet Master and Private Reserve, to be followed by Eventuail, Yard-Arm and again so many more.
Although Geoff Woodruff feels that Cape Town is back home, he regrets that the industry seems to have neglected it's fans to a financial detriment and perhaps especially in the Cape. 
"We've just forgotten them", he said referring to the punters.  "It's not that they've lost interest",  he added.  "They know all the great horses, they can tell which horse won what, but they don't go and they don't bet anymore.  It's symptomatic of the whole game."
One can't help but get the feeling from Woodruff that he looks forward to having the breeders in his backyard again.
He is sharply aware that many of his great horses were also home-breds, especially when he started.
But that feature remained with him and came to include colts like Met winner Yard-Arm and double Summer Cup winner Master Sabina.
Strongly influenced by the brothers-in-law Ralph Rixon and Terrence Millard, both were strongly supported by breeders building the great stud farms, so no one can blame the gentleman master trainer if he sees well-bred fillies chasing Black Type in the Western Cape fillies features in the near future.
It's clear that Woodruff is more than a little sceptical about the soaring heights yearling prices have reached. 
"We have to have a 'total' reset in racing," he said, implying from start to finish.  "There are production costs that are beyond our control like feed and wages etc, but substantial stallion fees forced sellers to chase ever-higher prices.  All the players are going to have to cut their cloth according to a new market."
Over and above that he said, "Our stake money may take a while to recover even to the level it was at, let alone to the level it needs to be at to make things worthwhile."  He explains that this earning potential will affect the current value of horses even though they are great products.  He mused that it's just as well he likes trying new sires if they catch his eye.  Perhaps a message to breeders to hang in for a future where the middle market relatively gains ground?
In considering the move from a racing business point of view Geoff is philosophical.
"Everyone is going to have to virtually start from scratch again wherever you are".  Considering the investment in racing in the province Woodruff thinks that given that cost are universal that it's logical that racing responds to the obvious.  "I would love to see everything under one umbrella," he says, "that for me would be the ideal, irrespective of the original idea that Gold Circle and Phumelela could compete with each other.  One body of reputable people pushing for the betterment of the game.  We must promote the whole game rather than one region over another."
Woodruff is concerned that many people will be affected by a loss of income and is very worried about the care of the animals entrusted to us.
Reflecting on the numbers mentioned of horses being destroyed, he says he could never condone healthy horses being put down for financial reasons.
He urged people to, "try and hang on, and give that horse a chance because euthanasia cannot be viewed as a viable solution because it is not!"  With obvious feeling, he insisted, "We have to make a plan, the horse is innocent to this and doesn't even get Covid, so why should they have to pay the ultimate price?  If you love horses, you try to find any other way.  They deserve a place on this earth as much as we do."
On mulling over the effects of lockdown and staging the top races like the normally glamorous July to empty stands, he wonders whether it's a good idea.
"What message are we sending?" he asks.  "There is every chance the virus will be at its height, people could be burying their loved ones."
"It's more important to spread support to keep the industry alive, rather than be stubborn to maintain a race just to prove nothing will stop you," he said, adding,  "Perhaps this year will have to be the exception, we don't need false messages of opulence during a human crisis."
‹ Previous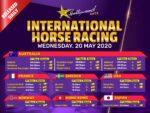 Racing Today – Something For Every Taste