In a first of its kind in South Africa, two fantasy races will be run next weekend, the first on Friday 3 July and the big one on Saturday 4 July, the date that the original Vodacom Durban July would have been run.
The brainchild of new YouTube racing channel Clocking The Gallop's Neil Andrews and Nico Kritsiotis, the race is expected to attract a lot of interest along the length and breadth of South Africa and indeed amongst all the expatriates around the world including countries like Laos and Australia.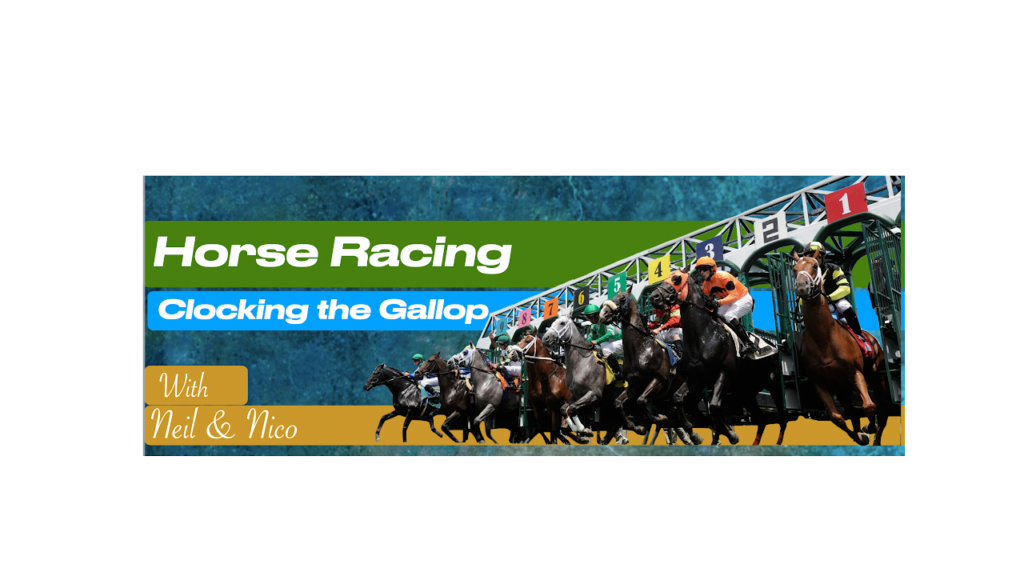 The main Vodacom Durban July All Time Greats race will be run at 20h00 on Saturday 4 July and the Consolation All Time Greats will jump at 20h00 the day before on Friday 3 July.
Both races will be called by commentator Craig "Eagle Eye" Peters who has called 34 Durban July's in his career.
A handicapping team led by internationally renowned Chief Handicapper Mike Wanklin and assisted by locally based racing aficionados Matthew Lipps, Jehan Malherbe and Charles Faull were mandated with the task of coming up with the final fields of 20 runners each and allotting the weights to be carried.
The main criteria were as follows :
The Vodacom Durban July All Time Greats race – the entrant had to have WON one of the previous runnings of the Vodacom Durban July.
The Vodacom Durban July All Time Greats Consolation Race – the entrant had to have participated in a Vodacom Durban July but never won it.
Mike Wanklin explained the process in issuing the final fields and how the weights are structured :
The Vodacom Durban July All Time Greats Consolation Fantasy Race
The weights allocated in this event are based on each horse's BEST performance "at the weights" in the races they ran.
Thereafter, the allocated weight is tabulated against the backdrop of the current weight scale of the Vodacom July.
VODACOM JULY FANTASY CONSOLATION
Saddle Cloth
Horse
Age
Jockey
Kg
Draw
1
Elevation
4c
Roy Curling
60
10
2
Foveros
6h
Basil Marcus
60
12
3
Furious
6g
Robbie Sham
60
5
4
Futura
4c
Glenn Hatt
60
7
5
Jerez
5h
Stanley Amos
60
4
6
Jungle Warrior
5h
Kevin Shea
60
13
7
Model Man
4c
Paddy Wynne
60
11
8
National Emblem
4c
Rhys van Wyk
60
17
9
Spanish Pool
6h
Jeff Lloyd
60
2
10
Surfing Home
6g
Mark Sutherland
60
14
11
William Penn
6h
Johnny Cawcutt
60
6
12
Empress Club
4f
Anton Marcus
59
16
13
Olympic Duel
5m
Felix Coetzee
59
8
14
Free My Heart
4g
Andrew Fortune
58
15
15
Pas De Quoi
7h
Garth Puller
58
1
16
Wylie Hall
4c
MJ Byleveld
57,5
3
17
Lenin
3c
Harry Berry
57
19
18
King's Pact
3f
Charlie Barends
56
18
19
Gatecrasher
3c
Muis Roberts
53
20
20
Home Guard
3c
Gerald Turner
53
9
An Example will be Model Man:- he carried top weight of 57kg in the July when he ran second to Bush Telegraph so here he again carries joint top weight of 60 kg. All the horses on 60kg carried top weight in the July when they achieved their best meritorious performance.
Note that in terms of the current weight scale male horses aged for years and older can only carry a maximum of 60kg and females 59kg. Thus Empress Club and Olympic Duel carry 59kg.
Three-year-old males are capped at 57kg and fillies 56kg. No male can carry less than 53kg and female 52kg.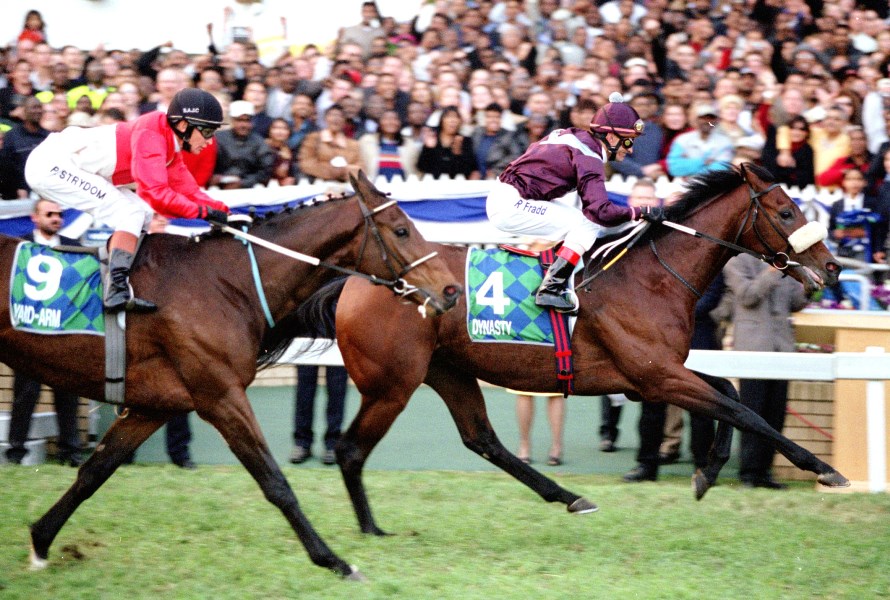 The Vodacom Durban July All Time Greats Fantasy Race
For this handicap the same parameters on weight restrictions as outlined above have been applied.
However, the weights allocated have been based on the overall merit assessment figures used by the FORM ORGANISATION and applied to each horses WINNING performance.
This is important because it is not necessarily a measure of that horse's career merit. For example, FLAMING ROCK carried 52.5kg when he won and has been assessed off that winning performance NOT his subsequent showings where he actually achieved higher weight merit when being beaten.
It is therefore significant that the age of each horse be taken into consideration when assessing the prospects of the chances in this event.
VODACOM FANTASY JULY
Saddle Cloth
Horse
Age
Jockey
Kg
Draw
1
Sea Cottage
4c
Robbie Sivewright
60
11
2
Politician
4c
Bertie Hayden
58,5
20
3
Milesia Pride
4c
Tiger Wright
58
4
4
El Picha
5g
Anton Marcus
57,5
19
5
Pamphlet
6h
Syd Garrett
57,5
8
6
Campanajo
6h
George Skirving
55,5
3
7
Spey Bridge
5c
Cyril Buckham
54,5
12
8
Pocket Power
5g
Bernard Fayd'herbe
54
18
9
Dynasty
3c
Robbie Fradd
53,5
13
10
Bush Telegraph
3c
Garth Puller
53
17
11
Colorado King
3c
Marty Schoeman
53
1
12
Flaming Rock
4c
Karl Neisius
53
2
13
Ilustrador
3g
Felix Coetzee
53
16
14
In Full Flight
3c
Raymond Rhodes
53
10
15
London News
3c
Piere Strydom
53
9
16
Mowgli
4c
Basil Lewis
53
7
17
Royal Chalice
3c
Mark Sutherland
53
15
18
Yataghan
3c
Muis Roberts
53
6
19
Igugu
3f
Anthony Delpech
52
5
20
Ipi Tombe
3f
Kevin Shea
52
14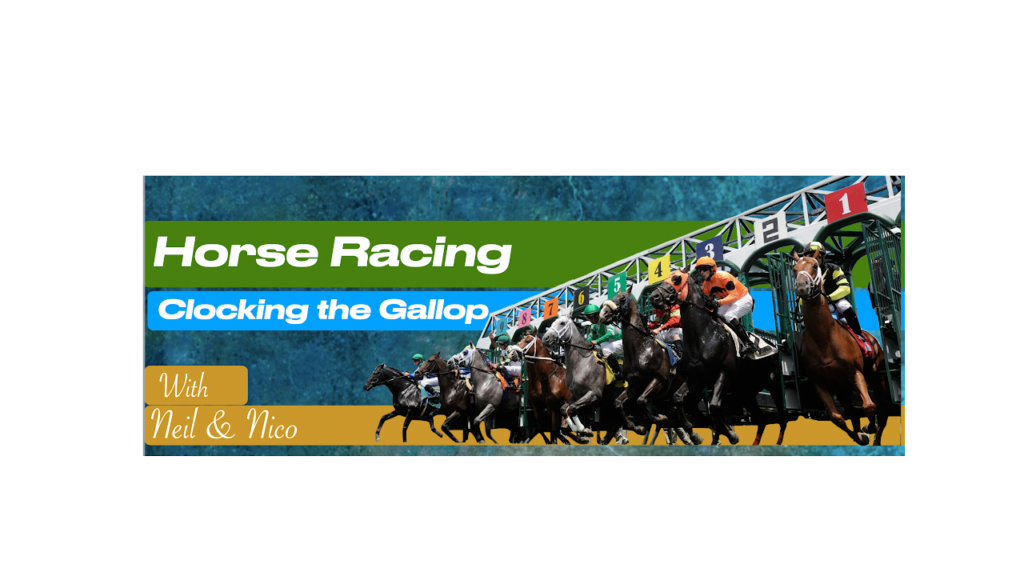 Neil and Nico urged everyone remotely interested in horse racing to air their voices and to come forward and vote for who they believe to be South Africa's greatest ever Vodacom Durban July winner.
The racing public can vote for their 1st, 2nd, 3rd and 4th in each race by sending their selections in to [email protected] or tweeting it to @ClockGallop.
The deadline is Wednesday 1 July at midnight.
‹ Previous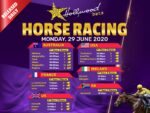 Monday Racing Menu