MGAS Bloodstock has proudly announced that its online auction platform is up and running .
"It's been a work in progress and it couldn't have come at a better time, considering the pandemic we are faced with," Gabi Soma told the Sporting Post on Monday.
Online auctions look to be the way of the future, and the MGAS Bloodstock team are  excited that they are able to give the South African racing fraternity another viable and easy option to buy and sell horses.
The platform will be available for all trainers owners and breeders to use in the future.
"We believe it's a user friendly website and look forward to any constructive feedback on how we could improve the platform going forward," added Gabi.
The catalogue for inaugural sale brought to you by MGAS + CRT to be held 1/7/2020 – 3/7/2020 is available on www.mgas.co.za or click on the image below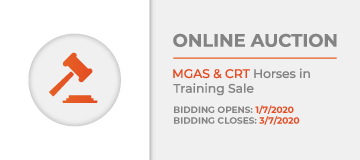 Each lot will have their time in the ring, and should any bids be placed during the last 30 seconds of the auction, a further minute will be added to the lot.
There are a diverse selection of 46 horses to be sold, headed up by the high-class 4yo Gr1 winner, Van Halen.
There are a number of consistent handicap horses that include Russian Beat , Therevada  and Aurelia Cotta, along with a few maidens ready to win like Arnica Montana .
There are also have 3 well-bred mares in foal to the exciting stallion Potala Palace available.
For any queries on this sale please contact :
Gabriel Soma 076 724 0585 or
Grant Knowles  082 882 9774.
‹ Previous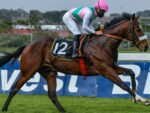 Cheveley Sire Breaks Ice