The passing of longstanding breeder and owner Robin Hamilton last week has left another gaping void in the ranks of the old school hierarchy of the South African racing and breeding ranks.
A part-owner of Daytona Stud, the quietly spoken and widely respected Robin Hamilton suffered a stroke over three years ago and although he partially recovered, he unfortunately had the odd setback.
He died peacefully at his home in Llandudno on Thursday.
He was just over a month short of his 83rd birthday.
He is survived by his second wife, Lindy and his three daughters, Paula, Lindsay and Katherine, their husbands and eight grandchildren, all of whom he was extremely proud.
Robin Hamilton attended Cordwalles and Michaelhouse before going on to Rhodes University where he completed a BSc & BCom degrees. He was bestowed with an honorary Doctorate from Rhodes University.
An educated man and a people's person with an extraordinary mind – and a deep love of family and horses – Robin Hamilton was not only an astute businessman, but also very generous and a donor to many different organisations.
A sportsman on and off the field, he loved cricket and he and Mike Barnard could be spotted at Newlands every year for the traditional new year's test match.
He was on the rowing team at Rhodes University and played tennis and golf in his earlier years. His passion for the principle of competition at the top level made him a regular at St Andrews and Wimbledon.
His intimate knowledge of the stock markets was legendary, and he thoroughly enjoyed the trading and the mystique and challenges as to when to buy or sell.
The seeds of his great love of racing were sown by his late Grandfather, William Henry (Willie) Hamilton, who was Chairman of the Clairwood Turf Club from 1921 to 1931, and was also Chairman of the Durban Turf Club.He served on the board of the Jockey Club of SA from 1914 and, interestingly, introduced the concept of Stipendiary Stewards to the Jockey Club here in 1935.
In fact, Robin's Great grandfather, who arrived in South Africa from England in 1877 and was a Hotel-keeper, built racetracks in Ladysmith and Howick and was a keen supporter of the City Sporting Club in Pietermaritzburg – the origins of the great track we know as Hollywoodbets Scottsville today.
Robin Hamilton raced in his Grandfather's famous primrose, black and red silks.
He and Mike Barnard bred the Equus Champion Sprinter, and present day top sire, What A Winter.
He raced the top-class What A Question with the late Benji Jonsson, and partnered with Nick Jonsson in Gold Bracelet winner, Miyabi Gold.
His partner in Daytona Stud, and a long-established breeder, Mike Barnard said that the late Robin Hamilton was 'a true gentleman and one of a kind'.
"You don't meet people like him very often. He was a very intelligent a man with a  wicked dry sense of humour and tended to 'think out of the box'.  I have learnt a great deal from him and will truly miss him," he told the Sporting Post.
As to the future of Daytona Stud, Mike Barnard said that 'there are big decisions still to be made but every effort will be made to continue.'
Top classic trainer Dean Kannemeyer said that as a loyal Kannemeyer Racing owner and friend of his late father, Peter, Robin Hamilton was always a thorough gentleman.
"Robin was held in high esteem by a wide cross-section of the industry's stakeholders and I have never heard anybody utter a bad word about him. He belonged to a dwindling generation of old school racing folk who played fair and honestly both on and off the track. His passing is a sad loss for South African horseracing and breeding and my deepest sympathies go to his family and friends. We will all miss an extraordinary man," Kannemeyer told the  Sporting Post.
A date for a memorial service has not yet been set.
‹ Previous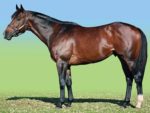 Just As Well Is Retired