With no betting outlets open and under 24 hours to go before we resume local racing, it's a good a time as any to open a TAB betting account.
New subscribers will benefit from a R50 bonus if registering for an online account by visiting www.tabgold.co.za or phoning 031 3141870.
The account allows punters to play on the horseracing, sport betting and at tote or fixed odds prices.
‹ Previous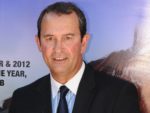 Kannemeyer Set For A Rich Return