Sunday was a red-letter day for Winning Form- sponsored SA Champion jockey elect Warren Kennedy.
He doubled his career Gr1 tally on an afternoon where he rode three feature winners. And he looks to have his best chance yet of breaking the ice in the Vodacom Durban July.
The KZN-based rider recently missed out on an opportunity to win the SA Triple Tiara on Summer Pudding due to interprovincial travel restrictions.
But he put that professional disappointment well behind him when booting home a polished and professional Gr1 double, that included two very different, but equally brilliant, displays from the saddle.
Riding Eric Sands' 2019 Sun Met winner Rainbow Bridge in a race for the first time, Warren used his initiative and fine judgement to make his own pace in the Gr1 Hollywoodbets Gold Challenge.
"I can only say that it turned out to be a near perfect July prep in the end, with the bonus of a truly prestigious Gr1 success for everybody involved. He is being aimed for the July, and it was never our plan to give Rainbow Bridge a punishing race. It is common knowledge that a nasal infection kept the big boy out of his originally intended SA Champions Season starting point – the Drill Hall Stakes. So it's been a bit of a catch-up exercise. But after Sunday it is all systems go and we are back on track," he added confidently, pointing out that Rainbow Bridge had naturally tired late, but would be 'spot on' come 25 July.
When asked whether this would be his best ever Durban July winning chance, Warren responded by saying 'definitely'.
Summer Pudding's extraordinary late surge from a seemingly hopeless position to win the Gr1 Woolavington 2000 was described as 'her best effort ever' by Warren.
"At the 350m  I thought 'that's it'. Summer Pudding was off the bit and Bernard (Fayd'herbe) had skipped and grabbed three lengths on the very talented Lady Of Steel. That's a no-comeback type of position at Hollywoodbets Greyville on any ordinary Sunday," he laughs nervously, as he recalls what happened next, as we asked him if it felt as breathtaking as it looked.


"Yes, it did! Summer Pudding is a superstar, so I always knew she would keep giving it to me. At the 200m, she saw Lady Of Steel and her champion mindset kicked in. Then I felt that I had it. She made the ground up in double quick time. She's brilliant. Well done to the Paul Peter stable and the Wilgerbosdrift & Mauritzfontein teams. I just did the riding. There was a lot more that went into the victory behind the scenes. Seven from seven – she has sure earned her break. What a horse!"
On Rainbow Bridge's Philanthropist half-brother Golden Ducat's third placed effort in the Gr1 Daily News, Warren says that he is a big rangy horse and that Bernard Fayd'herbe rode a good race on the winner Got The Greenlight, who actually turns it on quicker than his mount.
"Bernard was in a perfect position behind me and when Anton's (Marcus) horse moved on to me, I had to keep Golden Ducat on the wrong foot for probably another 100m. I'm not saying I would have beaten Got The Greenlight, but my mount takes his time to get going and I have no doubt I would have finished closer and secured a clear second."
Warren points out that Golden Ducat, like Got The Greenlight, was having only his second start at Hollywoodbets Greyville and will have benefitted from the experience.
"I can't speak for his programme, but I am sure that Mr Eric Sands and Mr and Mrs Rattray would enjoy having a 'double spear' attack in a great race like the Durban July, and Golden Ducat  will undoubtedly benefit from the extra 200m there. He won the Cape Derby and is a class 3yo."
Warren thanked his sponsors, as well as the owners and trainers, and all their support teams that made his job 'a pleasure'.
"To Winning Form and Hollywoodbets, who sponsored their first Gr1 in the Gold Challenge, I can only say a massive word of appreciation. Racing desperately needs all the support, and personally it's an absolute honour and privilege to enjoy the encouragement, professionalism and team spirit that prevails," he said in conclusion.
Warren is currently on 199 winners for the season – he rides at Hollywoodbets Greyville on Wednesday
Watch the Locked & Loaded interview with Warren Kennedy here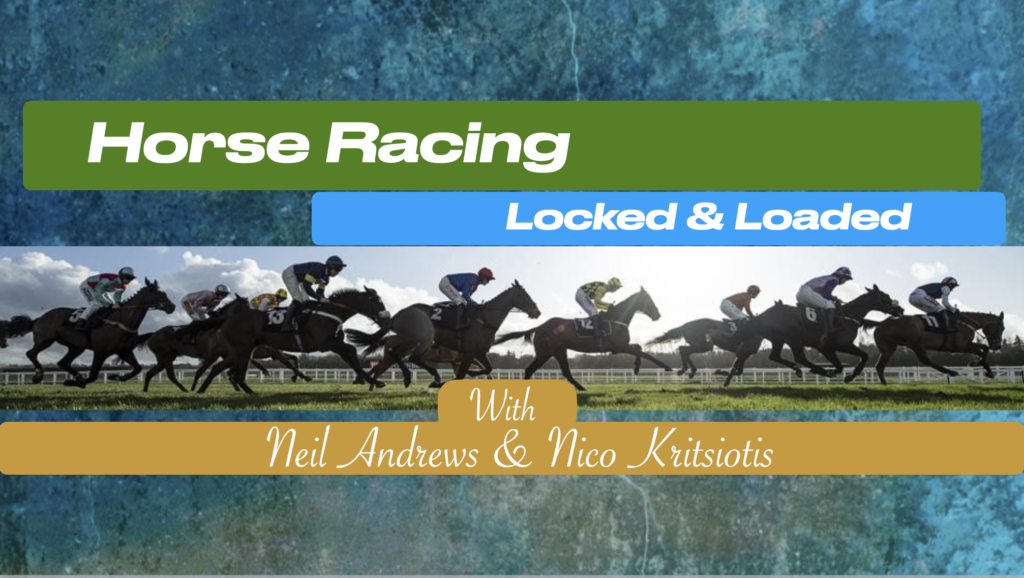 ‹ Previous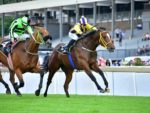 Van Halen Could Top The Charts