The Justin Snaith-trained Erik The Red has had tongues wagging in Cape Town as he reeled off four straight wins during the Cape summer season.
That form has held up quite well but he faces the acid test at Hollywoodbets Scottsville on Saturday, 4 July, where he takes on most of the cream of the land's two-year-old males.
Mike de Kock's runners have come out of the blocks like Usain Bolt since the lock-down ended and he saddles the Australian-import Al Muthana.
The colt found strong market support on debut and ran out a comfortable winner. He could be anything but he will be fully tested here.
Dennis Drier has an exceptional record in this race and has a strong hand again with Tempting Fate and Pray For Rain, first and second respectively in the recent Godolphin Barb Stakes on this course.
Stable jockey Sean Veale is aboard Tempting Fate whose form has held up and Drier could add another Gold Medallion to his bulging trophy cabinet.
Sean Tarry has skipped the Allan Robertson Championship with Slalom Queen to take on males here.
She finished second to Vernichey and ahead of Delta Queen and how these races pan out could give some indication as to the relative strengths of this year's crop.
Race-6 (Turf / Stand) R325 000 1200m 14:05 Ref-655
1st R203125, 2nd R65000, 3rd R32500, 4th R16250, 5th R8125
GOLDEN HORSE MEDALLION (Grade 1)
For 2 yo R60 000 Win BSA Bonus SeriesNo Apprentice Allowance
1
1
Pray For Rain
60
0
A
A Mgudlwa
Dennis Drier
2
2
Validus
60
0
A
C Zackey
Ashley Fortune
3
3
Karnallie
60
0
BA
M Yeni
Corne Spies
4
4
Slalom Queen
57.5
0
T A
L Hewitson
Sean Tarry
5
5
Captain Oupie
60
0
A
G Wright
Paul Reeves
6
6
No Laying Up
60
0
A
B Fayd'Herbe
Vaughan Marshall
7
7
Princekresh
60
0
T A
D Dillon
Gareth van Zyl
8
8
Light That Loose
60
0
A
G Lerena
Glen Kotzen
9
9
Remus
60
0
A
S Randolph
Brett Crawford
10
10
Erik The Red
60
0
A
R Fourie
Justin Snaith
11
11
Joseph Barry
60
0
BA
A Marcus
Vaughan Marshall
12
12
Tempting Fate
60
0
A
S Veale
Dennis Drier
13
13
Greenlighttoheaven
60
0
A
W Kennedy
Gavin van Zyl
14
14
Al Muthana (AUS)
60
0
A
C Murray
Mike de Kock
Same Trainer – Not Coupled on Tote
(1,12) (6,11)
Captain Oupie broke the ice in KZN for Paul Reeves when winning first time out and that form has since been franked with second-placed Garrulous winning next time out.
Vaughan Marshall saddles two runners in Joseph Barry and winner on debut, No Laying Up in what should prove a fascinating contest.

‹ Previous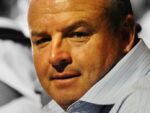 'EU Taking Their Time' – De Kock