Muzi Yeni showed on Sunday that any cobwebs brought on by his two enforced layoffs this season had been cleaned out as he rode a pearler on Running Brave in the KZN Breeders Mile and he goes into the Vodacom Durban July full of confidence having landed the ride on the highest rated three-year-old in the country, Got The Greenlight.
David Thiselton writes that two of Joey Soma's handful of career Gr1 winners have been ridden by Yeni, Happy Landing in the Champions Challenge in 2011 and Lobo's Legend in the SA Classic in 2018.
Yeni added, "And that is with not too many rides for him."
In normal circumstances there are enough points of comparison between the three-year-olds and older horses by this time of the year. However, there is little to go on this year as a result of lockdown, so it is difficult to know exactly how good Got The Greenlight is.
Some pundits are disparaging about the current three-year-old crop and according to the official merit ratings, Got The Greenlight is 3kg under sufferance.
However, one point that perhaps sets him apart is that old adage "you can only win". Furthermore, he showed in both the SA Classic and Daily News 2000 that he is one of those sorts who takes his foot off the pedal after hitting the front, so he could well be better than the official results are showing.
Yeni said, "I think he's got a great turn of foot but he obviously has a short run in, so you have to time it right, you can't go too soon on him. But the July is packed with horses and I'm sure he will have a lot of horses to run down or to chase. I'm just hoping from my draw (13) I can find a decent position from which I won't be giving him too much to do. There is always going to be a debate about the three-year-olds versus the older horses but he has won three Group 1s, let's take nothing away from him. He is definitely a massive runner. He's got a nice weight receiving 7kg from Rainbow Bridge and Vardy and 6,5kg from Do It Again, so that should give us a bit of an edge being a three-year-old. It's still a tough contest, but if I am able to get a good position I am sure we should fight out the finish."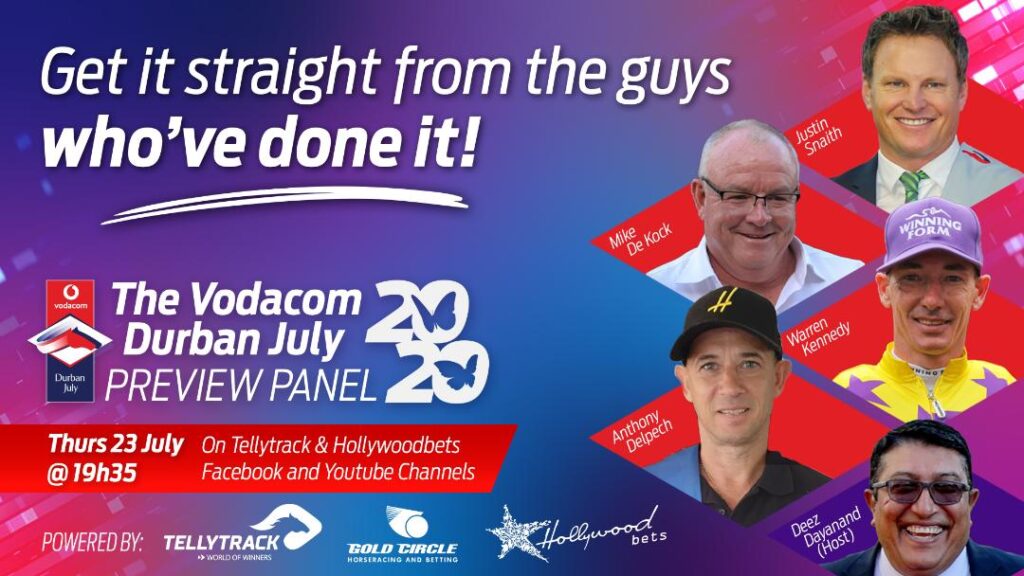 The question of pace can never be answered until the race itself, although with the likes of Silvano's Pride and Padre Pio in the field most pundits are expecting it to be good this year.
A good pace will aid Got The Greenlight in two ways: Firstly, it will give him a better chance of slotting in from his tricky draw as the field should then become strung out; Secondly, his run in the SA Derby over the tough Turffontein 2400m, when running out of steam in the final few metres, suggested that the Hollywoodbets Greyville 2200m should be well within his stamina capacity and a fast pace will maximise that asset.
Yeni concluded, "I'm going in with confidence and hopefully I will get a bit of luck in running as well."
Yeni's best finishes in the July have been third, fourth, fifth and sixth respectively, and he revealed he had been unlucky on one or two occasions too.