Piet Steyn's exciting Potala Palace colt Katak will bid for the R200 000 Cape Winter Series bonus when he takes on seven rivals at Kenilworth in Sunday's R200 000 Gr3 Pocket Power Stakes, previously known as the Winter Derby.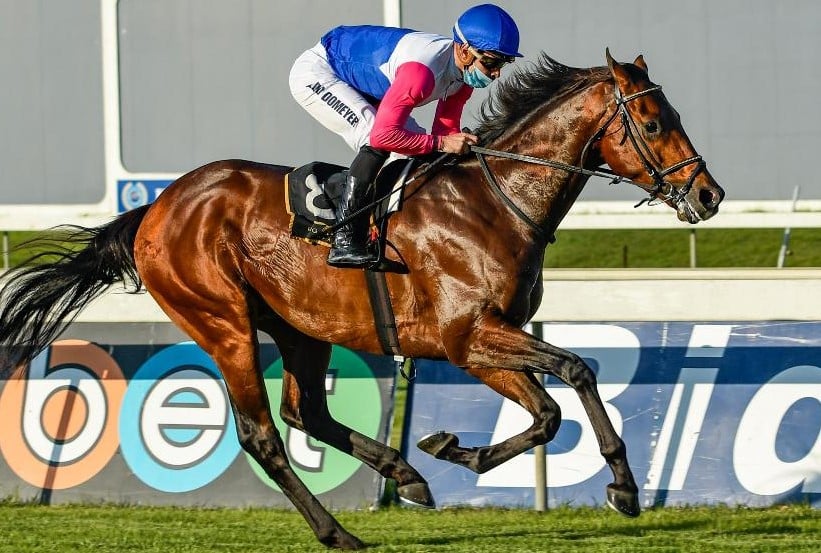 Only the champion Pocket Power, who also raced in the same Shirtliff pink, white and blue flag carried by Katak,  and the Fred Crabbia-owned galloper African Night Sky have won the Cape Winter Triple Crown.
The tough series runs from the 1600m of the Winter Guineas, through the 1800m of the Winter Classic to the 2400m of Sunday's Winter Derby, and has been the launching pad of a host of decent horses, including subsequent Horse Of The Year Winter Solstice.
Turf / Winter) R125 000 2400m 15:00 Ref-499
1st R75000, 2nd R31250, 3rd R12500, 4th R6250
99c POCKET POWER STAKES (Grade 3)
For 3-year olds – Winter Series Leg 3No Apprentice Allowance
1
2
Katak
60
109
A
B Fayd'Herbe
Piet Steyn
2
8
Super Silvano
59
105
A
C Orffer
Brett Crawford
3
5
Bayberry
59
95
A
G Cheyne
Justin Snaith
4
7
Captain Flinders
59
93
A
M Winnaar
Eric Sands
5
3
Cane Lime 'n Soda
59
92
A
M Byleveld
Vaughan Marshall
6
4
Arctic Drift
59
86
A
S Mbhele
Candice Bass-Robinson
7
1
Over The Odds
59
84
A
R Khathi
Justin Snaith
8
6
Emoticon
59
61
A
O Noach
Piet Steyn
Same Trainer – Not Coupled on Tote
(1,8) (3,7)
The Ridgemont-Highlands bred Katak, a second crop son of Ridgemont-Highlands Singspiel Gr1 winner Potala Palace, is out of the Windrush three time winner, Sapphire Silk and is unbeaten in four starts from 1200m to 1800m.
He now steps up 600m on Sunday and his presence brightens the local card.
He will be ridden by Bernard Fayd'herbe for the first time.
Fayd'herbe, who didn't ride Katak in the first two legs, is set for a unique 'treble' as he was the man who partnered both Pocket Power and African Night Sky to glory in the series.
He was also the test pilot who galloped Katak when owner leading owner Marsh Shirtliff was contemplating whether to spend R10 000 on buying a half share in the then unraced baby.
‹ Previous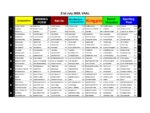 Vaal – Finding A Winner Today