Former Cape trainer Patrick Labuschagne passed away peacefully at the age of 71 at the Garden City Hospital in Mayfair West, Johannesburg on Monday evening after a lengthy illness.
A top-class horseman and charismatic personality from what for many of us feels like a bygone era, Patrick cut his teeth in the Cape Hunt amateur ranks alongside Barry Steenkamp and served as an assistant to Darryl Hodgson before taking the reins and training on his own account for many years.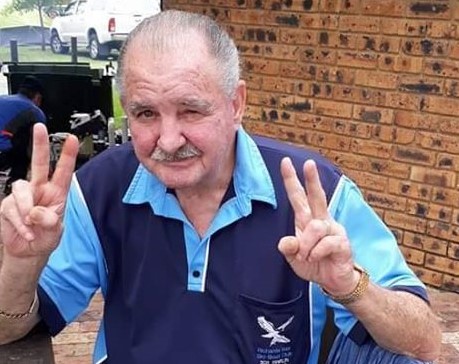 He is remembered for being a genuine rock 'n roller and some remarkable training feats – the most notable of which is probably the sensational run by the Cape-based On Stage gelding Hainan Dao in the 2 400m Gr2 Premier's Gold Vase at Clairwood Park on 27 August 1994.
A first emergency acceptor for the race, Hainan Dao secured a run a little more than 24 hours before the event after the late defection of Zimbabwean entry San Vito.
After a frantic float trip from Cape Town, Patrick and his charge arrived at Clairwood Park only a few hours before the race, and stormed to victory at 40-1 under the late Peter Dillon.
Patrick left racing and proved a popular host as a proprietor for many years of a renowned watering hole called Buckleys in Table View, where racing folk and locals met for a beer and a game of pool.
His daughter Natasha Sampson, who only three months ago sadly lost her Mom, told the Sporting Post that they had relocated her Dad up to their home in Brackenhurst in June from his KZN residence, as he was suffering from dementia, needed nursing, and had been deteriorating after suffering many strokes over a period of time.
"We at least had the opportunity to spend some relatively quality time together. But he really was a shadow of his former self at the end,"she added emotionally.
A Grandfather, father and family man, Patrick is survived by his wife Lorraine, his daughters Natasha, Rene and Claudia, Sons-in-law Deon Sampson and Schalk Engelbrecht, Granddaughter Capri and Grandsons Shane and Schuydon.
A funeral service for the late Patrick Labuschagne will be held at 10h00 on Monday 17 August at the Maronite Catholic Church in Linmeyer.
Natasha Sampson has advised the Sporting Post that the service is limited to 50 people in terms of the current lockdown legislation.
Please email Natasha on [email protected] if you wish to attend.
‹ Previous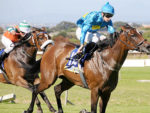 More Than Halfway There