I often pose the following question to select racing insiders:Does racing actually deserve to survive?
Usually they respond by wheeling out the choir whose repertoire is restricted to just three hymns : 'Let's All Pull Together', 'Alles Sal Reg Kom' & 'Don't Be Negative'.
The last mentioned is simply Peter Gabriel's 'Don't Give Up' but with different lyrics.
Garrick Bergh writes in the Sporting Post Mailbag that he is a slow learner but once he 'gets it' he doesn't usually forget it.
In June 2019 I turned up punting; primarily because I realised that, by punting, I was still actually financing this fiasco whilst complaining about it! So I stopped whilst allowing myself the freedom to have a small bet on the July and/or Met if I so desired.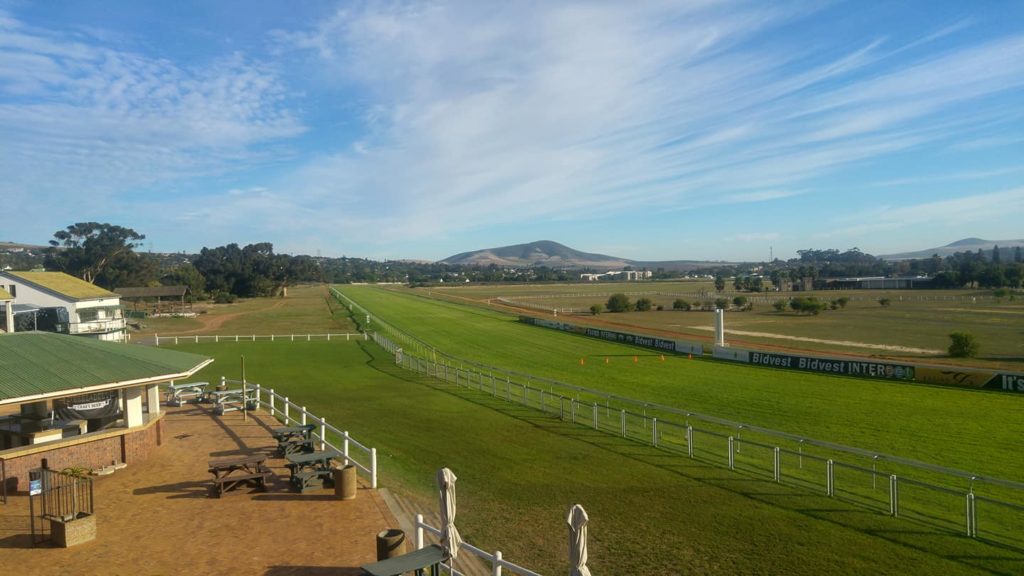 In July 2020 I exercised my freedom of choice and had a small punt on the July.
It was a very interesting exercise. My selection predictably did not win but I experienced a feeling I had last had when I struck my very first losing bet way back in the early 1970's – I was angry.
Angry at my lack of control and angry because I could rather have donated R5k to a needy charity. But not angry because my horse had lost. I now really feel liberated from this addiction and doubt whether I will be tempted to have another bet in my lifetime as the activity suddenly makes me feel positively uncomfortable.
Despite the above I still have a horse in training so my connection with the game, although tenuous, is still intact.
But the last year has made me very aware that I am still spending R10k pm on an interest which is probably no longer an actual interest but merely a bad habit.
My experiences at Durbanville on August 4th have merely confirmed my disenchantment :
My partner and I decided to drive to Durbanville to be there for our runner. It's a 90km plus round trip through Cape Town traffic but…..we decided – 'Let's do It!'
I called Kenilworth racing to register my intent. After the usual scratching around I was supplied with an email address to submit my details for registration. Which I did. I printed a copy because I know from two previous visits what happens when you reach the entrance.
We encountered our first problem at the entrance to Durbanville.
The attendant had managed to change the thermometer's reading from Celsius to Fahrenheit so my partner's temperature was off the scale and he didn't want to admit us.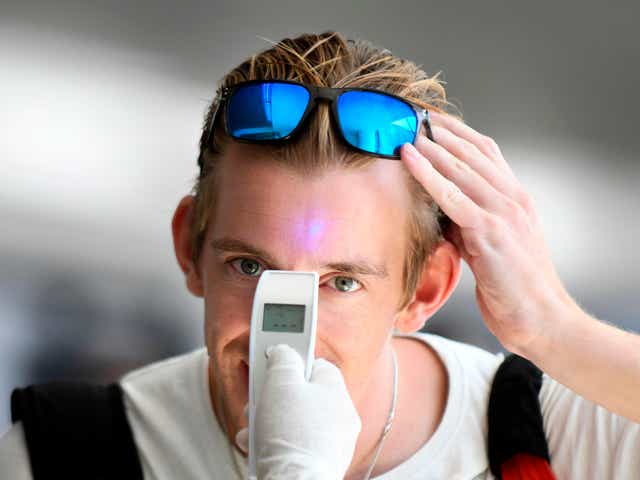 I try and keep a sense of humour under these circumstances but he saw nothing funny about her temperature which, in his mind, was 3x over the limit. It took some time and a mini conference between the gate attendants but eventually we were admitted.
We wandered into a relatively deserted racecourse and made our way to the restaurant. We found a seat but were never approached by a waiter so scratched our intention of having a beverage. I wonder how the other 15 odd souls there got service……..
Not long thereafter we wandered over to the parade ring where we were confronted by the next little surprise.
NOBODY was allowed in other than trainers.
According to the very big gentleman guarding the entrance the ruling was introduced for that meeting. Pity it was never promulgated. I could have saved myself a 90km journey and watched from home.
Then I had a bright idea and asked : 'What happens if my horse actually wins'. Response – 'Then you can come in'. WTF. I did, however, learn something that I never before knew : My mate Rob Champion is now a trainer! How do I know this? Because he was in the ring.
After the inevitable delay at the start ( no surprise – this is South African racing ) the race was duly run and my horse ran 4th out of 5.
I am not one to blame jockeys but he was riding a horse with no turn of foot who, ideally, needs another 1000+ metres to be seen at her best. So he slightly missed the jump, rushed to the front, slowed it to an absolute crawl & then predictably got tapped for toe in the straight; having voluntarily wasted her stamina and weight advantage by failing to make the opposition 'carry their weight' for much of the journey.
To be fair – the rider of the (beaten) favourite was even worse. Under 60kg he looped the runners on the turn (Who does that? Is a 600m run in too short?) and got nabbed on the post.
What am I doing this for?
I'm not speaking from my (punting) pocket as I thankfully no longer bet. The sport drifts like a rudderless ship with no one in control or anyone willing to take responsibility.
Nothing seems to work. There is no social interaction at all, no buzz and really poor entertainment value.
Why bother?
‹ Previous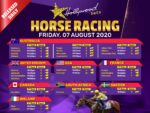 TGIF -Racing Today!