There is never a dull week in sports, and never has this been more emphasised than in times of Covid19, writes Paulo do Carmo.
Here are the past week's Sports Highlights:
⁃ Serie A and its officials announced this week that new dates for the 2020/21 season, which sees a restart on the 19th of September 2020, and culminating on the 23rd of May 2021. If Covid affected fixture lists have taught us anything is that compressed schedules are working.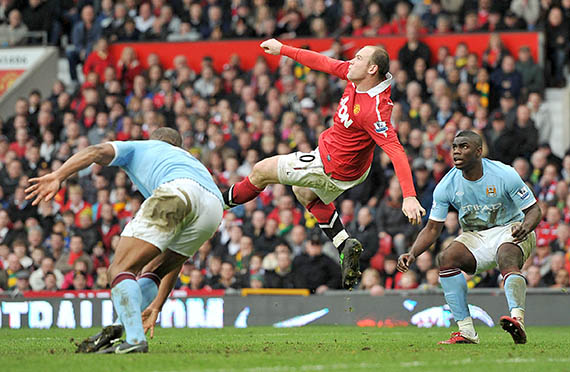 ⁃ Manchester United star Marcus Rashford has splashed out to buy his OWN golf course, according to reports – not a house on a golf estate…the entire golf course. The 22-year-old United and England striker currently lives in a £1.85million six-bed home in Cheshire, but several reports are now that he has spent big money on the greenfield site as he plans to design and build a new home in the grounds and live in absolute privacy.
⁃ Zinedine Zidane is the best club manager in the world. That's according to leading French newspaper L'Equipe who have listed their rankings of the best club bosses in world football. Jurgen Klopp and Pep Guardiola joined Real Madrid boss Zidane in the top three with the Frenchman pipping the Liverpool and Manchester City managers in the table. In an interesting quip to the rankings, former champion Jose Mourinho has 'lost his magic and mojo'
⁃ This weekend, Juventus Football Club announced that Maurizio Sarri has been relieved of his post as coach of the First Team. This after winning the club's 9th consecutive championship two weeks ago and being knocked out of the Champions League this week. The coach to replace him? One Andrea Pirlo, a club legend who was appointed to his FIRST coaching job, just 2 weeks ago as the Under-23 coach, and after 10 days finds himself in the most premier of coaching jobs in Italy.
⁃ The transfer rumour mill continues to churn and amongst this weeks rumours, Sancho to Manchester United OFF, Coutinho to Arsenal ON, Batuidi to Inter Miami ON, Dybala to Real Madrid ON, Havertz to Chelsea ON, Thiago to Liverpool ON, Koulibaly to Manchester City OFF – all rumours at this stage of course. More on this in the weeks to come.
⁃ The return of recreation Rugby in England has been give the go-ahead by government after it approved the RFU's action plan for resumption. The return will focus on Ready4Rugby, a non-contact game involving teams of up to 10 players to engage in training and match activity within their own club environment. Inter-club activity could return in September. The return of recreational rugby in clubs, schools and colleges will initially be on a non-contact basis.
⁃ The RFU in turn has scrapped its men's and women's 7s programme, and advised all players their contracts will not be renewed. It is a massive blow to the sport and in particular England's players who hope to be part of the British team at the Tokyo 2020 Olympic Games, now postponed until 2021 because of the coronavirus pandemic.
⁃ The RFU has also said it could lose up to £107 million ($140 million/€118 million) as a result of the COVID-19 pandemic. A blow in general for English Rugby and its recent progress at all levels of the sport.
⁃ Six Nations bosses have confirmed rescheduled fixtures to complete the delayed 2020 tournament – and also plans for an eight-team expanded autumn Test series. England will take on Italy in Rome and Wales will host Scotland, both on October 31 as the Six Nations can finally be completed after the coronavirus shutdown. Ireland will host Italy in Dublin on October 24, before travelling to Paris to face France on October 31. Wales are expected to take on Scotland at Twickenham, though there is still no official confirmation.
⁃ Still with Six Nations – Its chiefs revealed their delight in being able to complete this year's tournament, while also confirming the eight-team autumn series. Fiji and Japan are understood to be joining the Six Nations sides for the expanded autumn schedule. The Women's Six Nations will be completed across the weekends of October 24, October 31 and December 5.
⁃ Stade Francais have been forced to cancel their next friendly with Brive due a significant proportion of their club testing positive for COVID-19. It was being reported in France that 17 of their 37 man squad (46 per cent) had tested positive for the virus. The squad had recently returned from a training camp in Nice ahead of the resumption of the Top 14 season.
⁃ In the south, Warren Gatland finds himself in what he describes as "the biggest crisis of my career" as he leaves the Chiefs for the Lions after losing every match of entire competition. They lost their eight fixtures in the all New Zealand competition to extend their record losing streak to nine.
⁃ Jos Buttler and Chris Woakes produced a match-winning partnership as England completed a fine run-chase to beat Pakistan in the first Test. Two late wickets injected unwelcome drama, but their 139-run stand for the sixth wicket turned the match on its head, Joe Root's side went on to win convincingly by three wickets having spent much of the early part of the day on the back foot.
⁃ Fiona Ferro beat Anett Kontaveit 6-2 7-5 to win the Palermo Ladies Open, the first WTA Tour tennis event to be staged since the COVID-19 epidemic shut down the sport.
⁃ Serena Williams remains committed to playing the US Open later this month and is also open to travelling to Europe for the clay-court season
⁃ Still on the US Open, Rafael Nadal will not defend his title. Nadal said "the circumstances forced me to take the decision" after he opted not to defend his US Open title – circumstances being Covid19 and all that comes with it.
⁃ Andy Murray has received a wild-card invitation for the US Open and is a current 'all
systems go" for it.
⁃ The NFL is trying to figure out how to handle its pandemic-afflicted season, as several top college players — and at least one university program — are walking away from gridiron competition this year.
⁃ At Pro level – at least 66 pro players have opted out of 2020 play. And with the United States experiencing a surge in cases, the immediate future of the NFL is in uncharted territory. The NFL's chief medical officer, Dr. Allen Sills, acknowledged in an interview Wednesday with NPR that it is anticipated the league will have more Covid-19 cases during the season that's set to begin September 10.
⁃ In the NFL offseason, 107 players tested positive through Wednesday, and at least 56 players tested positive since players began to report to training camps, data released by the NFL Players Association (NFLPA) shows.
⁃ Hong Kong – the darling of the racing industry, at least in terms of betting and integrity, has had a drop in turnover in their season which ended 15 July. Incredibly this was only 2.6% down on the the previous season and even more spectacularly still was the 3rd highest ever turnover for a season, despite the Covid19 strains on wagering and event management. A remarkable achievement in sporting and management terms.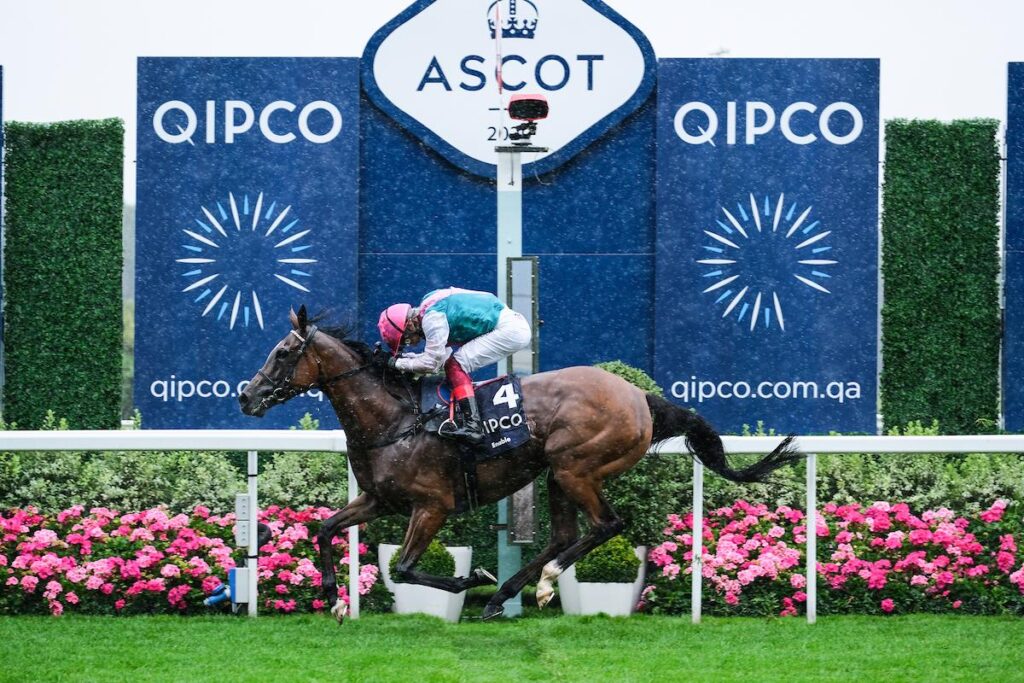 ⁃ Enable, arguably the world's best horse in training, is set to swerve York's Ebor meeting and a clash with fellow Oaks winner Love in the Group 1 Yorkshire Oaks next week as connections plot a different route to the Prix de l'Arc de Triomphe. Prince Khalid, Enable's owner has decided that Enable's next start will be the September Stakes at Kempton on September 5
⁃ Phoenix Thoroughbreds vice-president and former Breeder's Cup President, Tom Ludt has become the latest high-profile racing professional to cut ties with the troubled organisation, citing concerns over allegations that money from a fake cryptocurrency (OneCoin) – revealed to be a global Ponzi scheme which is estimated to have scammed $4 billion out of victims who believed they were investing in a cryptocurrency like Bitcoin, but had actually been duped into joining a sophisticated pyramid scheme – may have been invested in the self-styled "world's first regulated thoroughbred fund".
⁃ Locally, the focus shifts in the coming weeks to the traditional and now delayed (Covid19) Gold Cup and Champions Cup, where the early fancies are the Kannemeyer trained It's My Turn and the Sand's trained Rainbow Bridge – the latter now listed as a doubtful starter. They are off on the 29th of August and both races carry a new sponsor.
⁃ Nothing official yet, but it's being widely reported that the eight-round exhibition between Mike Tyson and Roy Jones Jr. scheduled for September 12 is being postponed. Apparently the postponement is not due to an injury to either fighter, but rather for marketing reasons.
⁃ WBC female super featherweight champion Terri Harper (10-0-1, 5 KOs) retained her belt with a ten round split draw against 2012 Olympian Natasha Jonas (9-1-1, 7 KOs) on Friday night at "Fight Camp" located in promoter Eddie Hearn's Brentwood, Essex backyard outside London. 23-year-old Harper was wobbled by 36-year-old Jonas in rounds eight and nine, but closed strong in round ten. Scores were 96-94 Harper, 96-95 Jonas, 95-95
UFC:
⁃ The Russian lightweight, Roman Bogatov, who made his UFC debut at UFC 251 on Fight Island last month after an impressive 10-fight win streak in his professional career, has had his contract terminated. His first fight was a loss against Leonardo Santos in Abu Dhabi after being deducted two points by referee Marc Goddard due to multiple illegal blows in the same round. There were three separate instances of Bogatov hitting Santos with foul shots, including knee strikes below the belt right to his groin and then a knee to the face while his opponent was on one knee up against the cage.
⁃ Newfoundland UFC fighter Gavin Tucker secured an impressive win over American Justin Jaynes at a UFC fight night in Las Vegas Saturday. After the event, he was also awarded performance of the night, which netted Tucker an additional $50,000 US for the fight.
⁃ Red Bull's Max Verstappen shocked Mercedes to end the world champions' winning run in an intense and thrilling race at F1's 70th Anniversary GP, as Lewis Hamilton snatched second from Valtteri Bottas in the closing laps.
⁃ The role of number 2 to in the Mercedes team is already beginning to frustrate Valtteri Bottas as he claimed that his team was "caught sleeping" and it cost him the race, in terms of tyre strategy. As the leading W11 on the road, Bottas was given priority at the stops, and after a stint on the hard tyre he made his second stop on lap 32. However, instead of coming in a lap later – as was the case at the first round of stops – Hamilton took his hard tyres all the way to lap 41, and indeed at one stage the world champion was hoping that he could reach the chequered flag without a second stop. Ultimately, the strategy ensured that Hamilton got ahead of Bottas to claim second place, although both men lost out to race winner Max Verstappen.
Team manager Tom Wolff, when asked about his driver's comments. "I don't think we were sleeping, but I accept his perspective. I think we just had the slower car today, and we just admit that. To compound matters for a frustrated Finn – who failed to score at Silverstone last week after a late puncture – Verstappen now moves ahead of him in the Drivers' Championship as Hamilton's nearest challenger after five rounds. A drama for the fans building up.
⁃ American Collin Morikawa has won the US PGA Championship in sensational fashion. Collun, just 23 years old, was competing in his second major, just 14 months on from his pro debut. After a thrilling final round in San Francisco. Morikawa emerged from a seven-way tie for the lead in the closing stages at Harding Park by chipping in for a birdie on the 14th hole and then producing a stunning eagle on the 16th by driving the green on the 294-yard par four and holing from seven feet. The 23-year-old carded a closing 64 – equalling the lowest round of the week – to finish 13 under par and two shots ahead of overnight leader Dustin
Johnson and England's Paul Casey, who barely put a foot wrong in pursuit of his first major title at the 64th attempt.
⁃ An emotional Andy Sullivan ended a near five-year wait for his fourth European Tour title as he recorded a seven-shot victory at the English Championship in Ware. The victory was his first on the European Tour since the 2015 Portugal Masters and his first since the birth of his son and the deaths of both his brother-in-law as well as a close friend. Tears flowed as he was greeted by his family via a laptop that was set up off the 18th green after he finished the round.
⁃ Tiger Woods admitted he is fast running out of time in his quest to emulate Jack Nicklaus' record haul of 18 major titles. Matching, and then surpassing, the all-time record looked to be a case of when, rather than if, after Woods collected major no 14 after a dramatic Monday play-off against Rocco Mediate at the US Open over 12 years ago, however it then was 11 years between major wins No 14 and 15 when Woods added the Masters last year after several spells out of the game due to knee and back injuries.
⁃ The South African Brad Binder, is now MotoGP's latest superstar, having pulled off a remarkable result to not only land his first victory in the top flight but give KTM its first-ever MotoGP victory in its fourth season of trying. This was also Brad's third EVER event. A dream come true for him and euphoria for his patriotic supporters who got to see the South African flag paraded in Brno.
⁃ Major League Baseball is quickly becoming a cautionary tale with players and staff on at least three teams testing positive since the season resumed last month. MLB Commissioner Rob Manfred has even warned that the shortened season could be shut down if the league and players don't improve their management of the virus.
Several teams have already had to hit the pause button on previously scheduled games — including the "Field of Dreams" game in Dyersville, Iowa, which has been postponed until 2021.
‹ Previous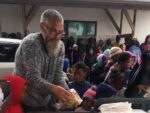 Shaheen – The Sunshine Of Their Lives!