Brett Crawford, who celebrates his 49th birthday today, has three-year-old Remus, who runs off a rating of 99, as an early leader on the 2020 CTS Ready To Run Sales Race log.
The Cape-based sales company has published the latest log for the race to be run on 28 November.
The 2020 renewal of the sale will be held on the day prior to the race.
The stake money for the CTS Ready To Run Sales Cup will be R1,25-million, with the three bonus prizes of R250,000 for sales graduates on offer until April 2021.
The first log:
| | | | | | | |
| --- | --- | --- | --- | --- | --- | --- |
| 02-Sep | 27-Aug | Horse | Age | Sex | MR | Wns |
| 1 | 1 | REMUS | 3 | C | 99 | 1 |
| 2 | 2 | GREENS | 3 | F | 96 | 2 |
| 3 | 3 | WILLOW EXPRESS | 3 | C | 95 | 1 |
| 3 | 3 | SOUTHERN CHARM | 3 | F | 95 | 1 |
| 3 | 6 | THE CONTRACTOR | 3 | C | 95 | 1 |
| 6 | 7 | FAST LOVE | 3 | C | 94 | 1 |
| 7 | 5 | TARANTINO | 3 | G | 93 | 1 |
| 7 | 13 | SEEKING THE STARS | 3 | C | 93 | 1 |
| 9 | 7 | LEMON DELIGHT | 3 | F | 91 | 1 |
| 10 | 9 | SONIC BURST | 3 | F | 90 | 1 |
| 11 | 10 | BOWIE | 3 | G | 89 | 1 |
| 11 | | SPIRITUAL WIND | 3 | C | 89 | 1 |
| 13 | 11 | FALCON | 3 | G | 88 | 0 |
| 14 | 12 | VAR'S ELUSION | 3 | C | 87 | 1 |
| 15 | 14 | FRENCH FLING | 3 | F | 83 | 1 |
| 15 | 14 | PHARR OUT | 3 | F | 83 | 0 |
| 17 | 16 | SOVEREIGN ROSE | 3 | F | 82 | 0 |
| 17 | 16 | THE TIME IS NOW | 3 | C | 82 | 0 |
| 17 | 16 | TIMES NEW ROMAN | 3 | C | 82 | 1 |
| 20 | 19 | FORT RED | 3 | G | 80 | 0 |
| 21 | 20 | GALLIC GIRL | 3 | F | 79 | 0 |
| 21 | 20 | PACIFIC DUKE | 3 | G | 79 | 0 |
| 23 | 22 | CUT GLASS | 3 | F | 78 | 0 |
| 23 | 22 | CANARY ISLAND | 3 | G | 78 | 0 |
| 25 | 24 | WHAT A WHAT | 3 | C | 77 | 0 |
| 26 | 25 | BURNING ICE | 3 | C | 75 | 0 |
| 26 | 25 | GARFIELD | 3 | C | 75 | 0 |
| 28 | | IN HASTE | 3 | F | 74 | 0 |
| 28 | 27 | WUHAN | 3 | C | 74 | 1 |
| 30 | 28 | OH HEAVENLY | 3 | F | 73 | 1 |
| 31 | | WYLIE'S TRACTOR | 3 | C | 72 | 0 |
| 31 | 29 | PRIVATE INITIATIVE | 3 | G | 72 | 0 |
| 31 | 29 | OPERA SWING | 3 | F | 72 | 0 |
| 34 | 31 | QAARAAT | 3 | F | 71 | 0 |
| 35 | 32 | GIANT SLAYER | 3 | G | 70 | 0 |
| 36 | 33 | ANCIENT ROME | 3 | C | 69 | 0 |
| 37 | 34 | CINDERELABEAUTIFUL | 3 | F | 67 | 0 |
‹ Previous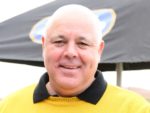 Bohica To A 109