Racing at Fairview will proceed on Friday as scheduled.
This was the announcement from NHRA Racing Control Executive Arnold Hyde following a meeting with stakeholders, the racing operator and SAPS at Fairview this afternoon.
The meeting was convened after a Grooms protest turned violent earlier today.
‹ Previous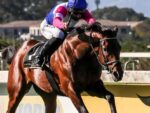 Bon Voyage, Katak!