Horseracing is not about horses and the people that love them. It's about revenue streams and hard business. The sport's leaders also lack basic compassion, sympathy and empathy.
That's the sentiment expressed by International Racing Club spokesman Mike de Haast, who spoke to the Sporting Post this morning from Summerveld.
The International Racing Club is one of the owners to have been directly impacted upon by the events of last Thursday at Fairview in the Eastern Cape.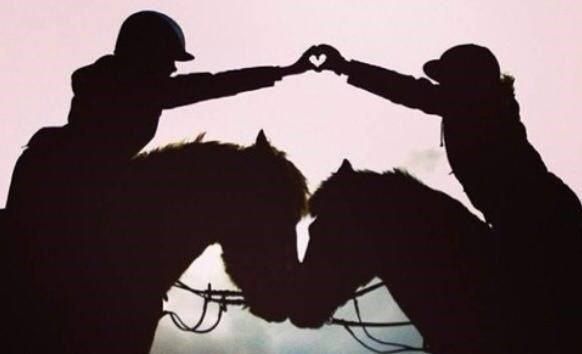 Mr De Haast had just received the news in a call from KZN Chief Stipe Deanthan Moodley, that the National Horseracing Authority would not permit the global syndicate to run their horses in club black silks as a peaceful protest in sympathy with the horses and human beings that had suffered from Fairview's Black Thursday.
"We were informed that Mr Vee Moodley had instructed Mr Arnold Hyde to issue instructions to scratch our runners, should we opt to wear the club black silks. It is disappointing that, based on the sensitivities of the past few days, that Mr Vee Moodley failed to provide us with the courtesy of even a telephone call to convey the decision. The manner of the action says a lot about a lot," added De Haast, who pointed out that the protest request was an effort to show empathy in a passive and peaceful manner.
"The irony is that at Hollywoodbets Scottsville on Sunday, our trainer Doug Campbell was told by the Stipes that they knew nothing about the intended show of alliance with those that suffered and they were not comfortable with the idea. So rather than act like bullies or spoilt children, we agreed to step down and compromised as they undertook to revert to us today. Now they reject our suggestion without due consideration. It's heavy handed, frankly."
The Sporting Post is aware that a request from another trainer at Hollywoodbets Scottsville on Sunday, who wanted a jockey to race with a black armband, was also rejected.
Mr De Haast added that the NHRA's declining of their request was not the end of the line and the IRC would seek other means to ensure that Thursday 17 September 2020 would not be buried by those who preferred to treat it as something that never really happened, or a convenient private dispute.
He added that anybody in horseracing who stood up legally for principles and what they believed was right, was quickly treated as a pariah.
"Some folk have pointed fingers at Hedley McGrath. Let me state categorically that Hedley is not a lawbreaker. It's just not in his nature. His investment in horseracing is massive and his success in business and life is about organisation and order. Yet following due process, as he did, and even with a High Court Order, he failed to receive protection. It's a bizarre injustice that we have had beautiful animals maimed and killed, human beings traumatized and job losses suffered. Yvette Bremner is a horselover. An asset to the game in any country on earth. Yet she is now lost to the sport. There has not been a telephone call – an offer of trauma counselling. Nothing. Nobody in authority cares. It's as simple as that and I'm sorry, that is not acceptable or sustainable in my heart and mind."
The Sporting Post was informed by a source that a peaceful protest at Fairview on Saturday by a handful of horselovers remembering the deceased Mark The Doorman, was dispersed by the SAPS after five minutes with rubber bullets reportedly being fired. This is being verified.