The Cape Summer Season turns up the heat a few degrees at Kenilworth on Saturday 24 October with the running of two key feature events for the 3yo's.
The R150 000 Gr2 Western Cape Fillies Championship and the R125 000 Gr3 Cape Classic headline the card as the action moves from the country course to the Southern Suburbs flagship venue.
35 entries have been received for the two races which will be run over the 1400m of the winter course.
Supplementary entries close at 11h00 on Friday 16 October
Declarations are due by 11h00 on Monday, 19 October
R150 000 1400m (Turf / Winter)
WESTERN CAPE FILLIES CHAMPIONSHIP (Gr 2)
15
Affirmation
Candice Bass-Robinson
83
7
Ballroom Bliss
Candice Bass-Robinson
81
17
Chat Ching
Candice Bass-Robinson
86
14
Dad's Catch
Glen Puller
94
19
Dazzling Sun
Justin Snaith
86
10
FiftyShadesDarker
Candice Bass-Robinson
95
18
Flower Of Saigon
Glen Kotzen
86
13
I'm A Lady
Glen Kotzen
86
3
Lemon Delight
Candice Bass-Robinson
91
1
Ma Black
Candice Bass-Robinson
82
6
Major Attraction
Justin Snaith
88
8
Marmalisa
Candice Bass-Robinson
83
5
Princess Calla
Adam Marcus
105
16
Social Butterfly
Brett Crawford
86
12
Soft Day
Glen Puller
76
4
Trickster
Justin Snaith
104
9
Two Pennies
Brett Crawford
79
11
Veronica Mars
Justin Snaith
88
2
Zarina
Candice Bass-Robinson
92
(19)
R125 000 1400m (Turf / Winter)
CAPE CLASSIC (Grade 3)
16
Contact Zone
Vaughan Marshall
84
12
Hyde Park
Justin Snaith
95
1
Invincabelle
Brett Crawford
99
18
Jet Dark
Justin Snaith
94
2
Linebacker
Vaughan Marshall
93
11
Lion's Head
Dean Kannemeyer
90
13
Look For Hounds
Vaughan Marshall
88
7
Master Of Power
Candice Bass-Robinson
90
8
My Bestie
Glen Kotzen
90
6
Rascallion
Vaughan Marshall
100
9
Russian Rock
Dean Kannemeyer
95
4
Seeking The Stars
Vaughan Marshall
93
15
Sh Boom
Candice Bass-Robinson
86
17
Silvano's Timer
Dean Kannemeyer
0
3
Speed Machine
Justin Snaith
100
10
Star Of The South
Brett Crawford
88
5
Theory Of Flight
Candice Bass-Robinson
89
14
Unbroken Promises
Glen Puller
87
(18)
‹ Previous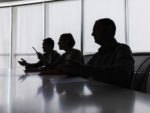 Advocate Van Der Merwe Joins NHRA Board