They say that when it comes to politics and handicapping there is a professor in every one-horse town. And while the horse is often grey, it can also be black or white.
Here's an instance where veteran racing man and seasoned Sporting Post commentator Steve Reid throws down the gauntlet to our Men In Black at the NHRA.
"I'll pay R20,000 penance if I'm wrong," says Reid. In a world where BS walks and money talks – those are fighting words.
The story begins on 26 July 2019 when WORLD RADAR jumped out for the first time with 13 others, mostly unraced and only two who had run more than twice.  WORLD RADAR won by nearly 7 L and was rated, with shock and horror headlines, a bold (105).
More than a few were incredulous that a filly, in PE, could be rated 105 after one start.
Fast forward to 26 September 2020 and an unusual race. A colt on debut, PUERTO MANZANO(ARG) dead – heated with THUMBS UP (93), a well travelled and somewhat busy 3yo filly.
She left Cape Town pre-lockdown after her third start finishing 2.4 L to ERIK THE RED.  Prior to her dead-heat race, THUMBS UP (then 86) ran 4th in the Gr2 Debutante, sandwiched between a (94) and a (nett 101) and emerged (93), adjusted up by 3.5kgs.
Unknown PUERTO MANZANO (ARG) drifted from 9/1 to 18/1 and experienced THUMBS UP (93) shortened from 6/10 to 4/10.  It's fair to say that the dead-heat was a shock result.Perhaps more so as the two are stable companions, sharing trainer and owners.
Anyone interested in ratings would realize that PUERTO MANZANO (ARG) had just found himself in a handicapping pickle, because the dead-heat is the handicappers goal, it eliminates all calculations as to what a length may or may not mean.
It was clear that if THUMBS UP (93) was going to be the line horse, then the Argentinian stable mate was 93 + 2.5kgs = 98. End of story, as they say in the High Court.
Always expect the unexpected.
An online debate burst forth.
The handicapper had some options, but published an outcome no one expected, and one where no one could join the dots.
PUERTO 92, not 98?  If 92, why is THUMBS not 87?  Why is THUMBS 90, and PUERTO not the 95?
What is FLYING CARPET then, off PUERTO or THUMBS?  A week later FLYING CARPET runs another 6 L off, and makes that winner 94.  Wow!  Please, let's leave those 4yo's out of this for now!
From the outset Steve Reid, who has proven on talk shows recently to have more than a academic passing knowledge of the workings and mechanics of the NHRA – his intimate grasp surely outstrips a board member or two  – revealed his immediate misgivings, with the NHRA ignoring all debate from the faithful for a full 3 weeks:
Steve shot off a message to the Uber handicapper at 14h12 the same day, and said the following, verbatim:
SR:" Hello Mr Moodley, I'm looking forward to your handicappers assessment of the 1st race today. All I'm going to say is remember World Radar. My call is the line horse has to be the filly and thus the debutant gets a 98 for sharing a race. Nice,"
At 14h34 he received the following response from Mr Moodley via SMS.
VM: "Dear Mr Reid. I have rated the race….. the Handicappers shall finalize on Monday. I have much lower than your assessment…. as for World Radar, I shall disagree with your comments in it's entirety".
Reid then responded immediately .
SR" Lol. You need the blinkers removed".
The reason we are listing this conversation is to show that Moodley, and hence by default Handicapper Mr Maharaj, were very aware of the implications of this dead heat.
They then chose to ignore basic handicapping guidelines and made two cardinal errors.
The first was to lower the line horse
The second was not allocating the full weight difference to the colts rating
The weight difference is acknowledged but only 1kg of the 2,5kg difference is allotted.
The question now must be – why did they do this? Reid says he believes the saying "pride comes before the fall" is very relevant here.
Sending out a message about who is in charge seems to have trumped common sense and handicapping basics.
Perceived infallibility is a dangerous thing when the facts prove otherwise.
"I am so sure of what I allege that I issue these gentlemen a challenge. Give me a rational and logical explanation to justify your nonsense assessment of the race. Use only accepted handicapping guidelines and not protectionist rules. If you do this successfully, l will issue a public apology and never criticise the NHRA in any regard again!"
Reid says that he will also make a R20 000 donation to the Highveld Horse Care Unit as a penance.
What odds deathly silence follows?
Read the thread that started it all – click here
‹ Previous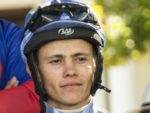 She Looks Really Royal