In a new golden age of announcing achievers via newsletters, here are surprise and unheralded announcements of various regional award winners.
Charles Savage is on the move and a there is a new RA Director. Even a new man at Kenilworth.
That's the latest in the Racing Association newsletter.
‹ Previous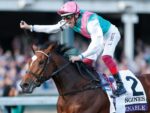 Enabling History!