The reloaded Hollywoodbets Punters' Challenge 2020 proved popular again on Sunday with over 3000 participants on a low-key programme at Hollywoodbets Greyville.
The winner of Day-3 was 'Majiza', whose 4 wins and 2 places gave him 118.17 points and the day's top cheque of R4000.
Points are earned by the number of horses your selection in a particular race beats home (plus the odds if your horse wins outright), so the max field points possible was 84 at Hollywoodbets Greyville on Sunday.
Majiza selected two 7/1 shots and the last winner officially 18/1…an unlikely 1200/1 combination to find.
In second spot and banking R2000 was 'Deeplall harilall' with 6 wins & 2 places, which amazingly occurred for another 4 players in the top 20.
But with 7 winners 'maxandjess' is the envy of us all.
It would be great if Max and Jess let us know who they are, so that we can try and channel them next time we play anything.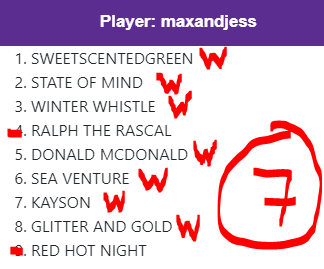 For most of the day though, racing's own Louis The King Goosen, playing as Louisg, was heading the leaderboard strongly.
We got hold of him after 6 wins in-a-row to find out which crystal ball he was using.
Always obliging to talk to the media, Louis – or 'The Goose' to some race fans – said he didn't know how strongly he was in the running for the Hollywoodbets R550 000 until fellow trainer Craig Eudey told him he had just three  to go for the half a million plus!

"But it's been easy till now, and I'm loyal to my yard so I entered our runners even though I hadn't really been able to work them and they weren't backed: Di Mazzio, and Rubondo who is about 50/1 in the last.", he said with no tone of disappointment.
It may have been an easy day according to Louisg, but the 6-in-a-row was a very conservative 2000/1 chain of events!
It was to be Louis' chop for the day though, and the savvy players swarmed around to knock him back to 52nd in the following 3 races – also playing unencumbered by any loyalties!
We took the opportunity to ask Louis how he did it, and how he normally plays.
"I played in the last competition and I did okay. But for instance, I forgot to play on Thursday when I went to the sales." he laughed.
"I play at Hollywood which is why I enter the competition", he  added.
"I guess I've always had a link to Winning Form from the days in 1996 when Mathew Stevens (now aka The Whisperer, probably one of the longest standing tipsters around) used to call trainers for comments when I had a small string here. Since then the Winning Form has been my form guide of choice, and now Hollywood sponsors my yard."
He added that on Sunday he took note of the weather and fitness.
"You can often pick up when a gap in training helps some horses and hinders others. Sometimes you know if yards fancy their runners, and if I don't have a runner in that race I will cheer them on and add in my bets. My favourite bet has always been the jackpot."
A great feature of the competition is that once everything is locked and loaded, all players are able to see how the in-form leaders have selected for the rest of the day.
That alone might be worth the effort as seen in the play-cards shown above!
Don't miss out on the next leg which is at Hollywoodbets Greyville on Sunday 22 November.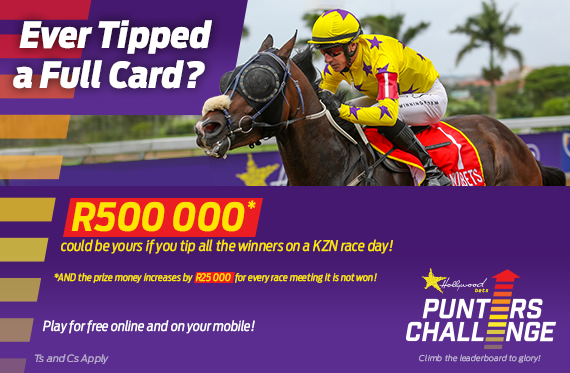 ‹ Previous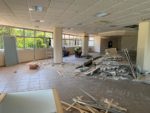 Cape Racing – Exciting Things Happening