They often say that racing is a great leveller. Benjamin Franklin said that diligence is the mother of good luck.
But what does past form, merit ratings and the obscure detail of equipment changes all mean when a young lady, who has been in racing for five minutes, and is influenced chiefly by names and uses little more than the betting as a guide, beats 3220 players on a Sunday at Hollywoodbets Greyville?
While she plays the reloaded Hollywoodbets Punters' Challenge under the name Tay Tay, the 22 year old Hollywoodbets I-branch dynamo Tayson 'Tay' Thring is happy to tell how she joined the 3231 strong stampede on Day 3 of the popular free competition at Hollywoodbets Greyville last Sunday, and finished in a proudly prominent eleventh position.
As a staffmember of Hollywoodbets, the host company, Tay is thrilled to know that whatever she wins will be donated to the Coastal Horse Care Unit.
"That's a wonderful cause – I'd love to win the big prize and see the CHCU benefit. But the game and selections for me is all pure luck. I have tried using the race card and I must be frank and concede that I find the information very distracting at times. There is a big possibility of being thrown off my selections. If I do use the race card, I have a look at the horses' names and select according to which name I fancy the most. The odds also assist me when making selections. I don't always pick the favourite, even though I know they have a great chance of winning," she told the Sporting Post as she completed her entry for Day 4 on Sunday.
The terrific aspect of Tay's modest story is the enthusiastic lack of science in her approach. And it just goes to show that, whether you are the Dean of the Faculty, or a greenhorn first year student, everybody's got a shout and an equal voice in the University of life that is the college of racing.
On the same afternoon that Tay put in her outstanding showing, the comparatively decidedly less than fresh-faced Sporting Post National Punters' Guide team –  a bunch of battle hardened veterans, who produce selections 364 days a year countrywide, and with over two centuries of sick for the game dedication between them – were in the 24th slot –  that's eleven positions behind the young lady.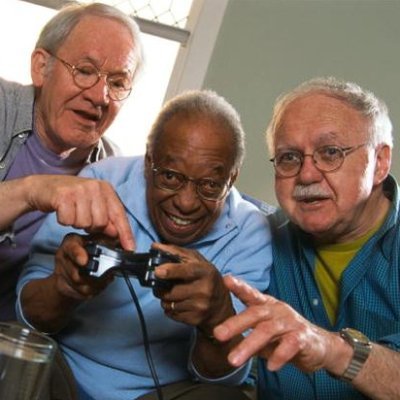 The reloaded Hollywoodbets Punters' Challenge, which marks its fourth leg at Hollywoodbets Greyville on Sunday, has created many angles for needle, discussion and debate, with Sons taking on Dads  – they say the student always outgrows the teacher – and good friends, some now former mates, comparing notes on prize money and log standings.
Tay doesn't come from racing stock!
She was born in Durban and then moved to Ubombo, Ombonjeni where she lived with her late Grandfather Nelson Thring and her Mom on the family farm.
She moved to Mthatha where she attended Grade R and RR, before moving back to Durban with Mom from Grade 1.
The family live on the Bluff. She has a younger sister of 12.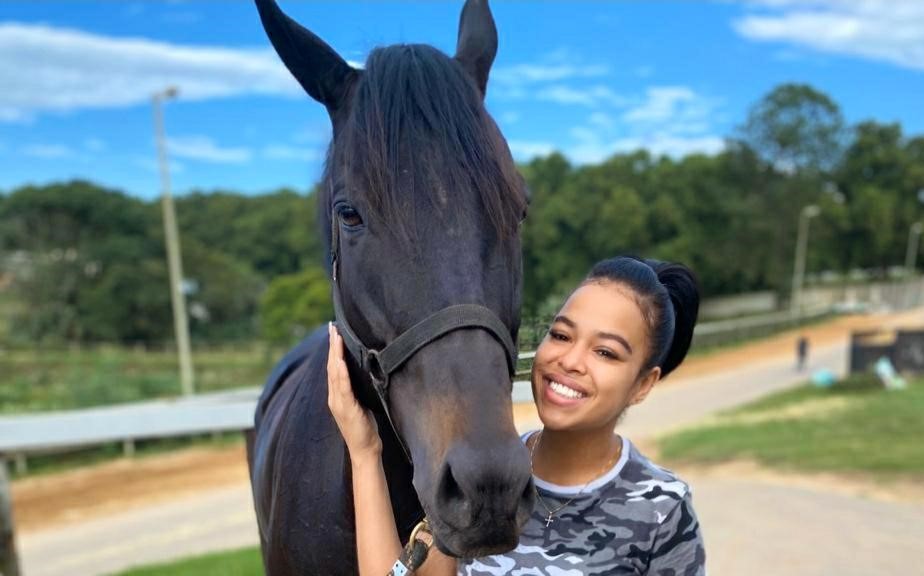 In her third year at Hollywoodbets, Tay says that she has absorbed information about the racing and betting from her more senior colleagues.
"I started in the branches. But I am quite an outgoing person and I think I was too loud for that environment. So I moved to the promotions team and these days I love my work in I-branch. One learns so much every day!"
Some argue it's the ultimate racing challenge and test of skill and wits. Tay will tell you that if you have a Hollywoodbets account, it won't take you five minutes to throw your ticket into the hat.
Pick a horse in each race at the KZN racemeeting.
Entry is free.
Pick every winner on the card and you will walk away with the carried forward cheque – R575 000 on Sunday!
There are daily cash prizes of R10 000, and a monthly prize of R20 000.
If you'd also like to share your strategy to try and win the Hollywoodbets Punters' Challenge, drop us a line at editor@sportingpost.co.za

‹ Previous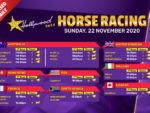 A Super Sunday Of Racing