Hours after saddling Summer Pudding to a sensational victory in the R1 million WSB Gr1 Gauteng Summer Cup at Turffontein on Saturday, national log-leading trainer Paul Peter was out of his suit and tie and  behind the wheel of his bakkie in blue jeans en route to Hollywoodbets Scottsville to contest a Maiden Plate in the KZN Capital City.
While a world away from the relative bright lights of the major day at Turffontein, Paul had decided to truck the once-raced Dimakogiannis owned and bred filly Ideal Jet to Hollywoodbets Scottsville on a sleepy Sunday in a typically professional tactical move.
"She's very talented, but she's a bit nervy. We have plans for her and I thought that it made sense to boost her confidence and teach her to travel by taking in the 1950m maiden in KZN. There was no transport so I drove her down myself," he told the Sporting Post, as he weaved the long road back to Turffontein on Monday, with the winner's stake cheque in the bank.
Ideal Jet started at 15-10 and beat Simply Complicated by 3,50 lengths under Peter's big race rider, Warren Kennedy.
Asked how Saturday's Gr1 winners had the energy to focus on a quiet meeting the next day, Peter says that it was in the nature of racing and one 'can't rest on one's laurels'.
"You are only as good as your last winner," he laughs as he tells how Summer Cup day started quietly.
"Our first five runners were unplaced. Warren (Kennedy) was a little concerned. But I wasn't too worried. And then Bold Ransom ran a cracking third in the Merchants. He couldn't find cover and ran a good race in the circumstances. He is a horse to watch! Then we went one-two in the Gr2 Dingaans with Catch Twentytwo and MK's Pride. They are two really smart 3yo's. And then Summer Pudding placed the cherry on top of a rollercoaster year. What a wonderful filly!" he enthused.
He confirmed that Summer Pudding had emptied the manger on Sunday morning and was sound and well.
We asked what the plans were for the illustrious daughter of Silvano.
"The hope is to go for the Gr1 Paddock Stakes down South as her main target. But everything is still fluid at this stage," he confirmed.
Asked whether Summer Pudding would be able to travel to the Cape, Paul said that her permit was approved and valid for two weeks.
"I heard about the SAEHP announcement on the suspension of the travel permits with effect midnight tonight. We can only hope that the issue gets resolved expeditiously. In the meantime, my owners will be considering the options and we will discuss it further. I am still on cloud nine and just so privileged and thankful to train a horse of her calibre," he added.
In closing, he said that it was a great pity that the world would probably not get a chance to see Summer Pudding in the flesh and taking on the best overseas.
"She's good enough to have taken on the world. The onerous export protocols have probably put paid to that. But the SA racing public aren't complaining!"
‹ Previous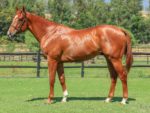 Soetendal Sets The Standard