Former leading Tellytrack presenter Shaheen Shaw is looking to play his part to make this a special Christmas for many.
Watch this interview from a  few months ago
The Gertrada Malgas Foundation was initially founded in 2014 to help better the lives of a community close to Phillipi where there are a huge prevalence of Foetal Alcohol Syndrome.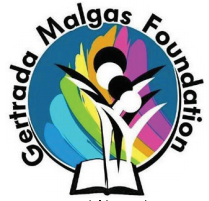 Unfortunately there is no fast cure or a quick fix for this complex medical condition.  It starts with a mother using alcohol during pregnancy and many people think just telling a pregnant woman not to drink, will sort the problem.  That is no solution.
Alcoholism and drug abuse is unfortunately rife in communities where people have no hope, no jobs and where drinking is a way of life.
The Gertrada Malgas group understands the complexity of their challenge.
The best place to start is first to be part of the community and get to know them as individuals.
A good way is to help people have nutritious food, win their trust and then take it step by step.
The organisation now feed up to 200 people 2 meals a day – most of them children.
Food alone is not the answer, and they are now in the process of teaching the woman to sew to earn money.
Once a person earns money and become part of a solution, self-esteem is better, the community can be lifted out of poverty and one can work from there.  We also have to get the children to understand they can do better for themselves and help them to find their dream.  This way we help to build a young and strong community where they can break the cycle of poverty.
First we feed the children – a hungry child cannot learn, we help to clothe them and also help them study and learn computer skills; however they are kids and "all work and no play makes Jack a dull boy".
We need to make them understand the wonder of Christmas and for that we want to give every child a Love Box for Christmas – see details of what will be in the boxes on www.gertradamalgas.org.za.   We add necessities, as well as a toy and some lovely eats.
You help is needed and will be much appreciated.
You can either pack a box and deliver it to us, or you can donate R180 and sponsor a box – that is often the easiest way as you then do not have to go shopping and can rather donate the money you save on fuel or courier cost, for a second box.
If you like to be hands-on and want to experience this project, you are also welcome to volunteer to come and help pack and sort boxes.  So many exciting options.
Maybe this year companies can skip the office parties – Covid is still an issue and rather donate that money to help make these kids' Christmas the best ever.
If you want to donate money for a box, follow the link to our website, or you can make an EFT Gertrada Malgas Foundation
Bank: FNB
Branch number: 250655
Account number: 62873227360
Ref: Love Box + your Cell no
If you would like to visit and/or help pack boxes, please contact Shane or Rashida on 081 584 0464
If you cannot donate R180 and still would like to help, you are welcome to donate what you can toward the project – a lot of small amounts can add up to a lot of boxes and many happy faces!
‹ Previous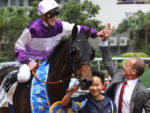 Chad Schofield Chases Hong Kong History