We have fielded many inquiries about the availability of Jeff Lloyd's autobiography.
The book is descibed as the story of a living legend who aspired to emulate his heroes and in turn became a hero himself.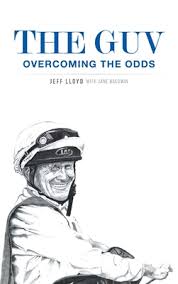 The story of forging an illustrious, and in many ways unparalleled, jockey career that spanned decades and continents to be forever recorded in the annals of horse racing history.
A deeply personal and honest story of how tenacity, hard work, passion and focus took him beyond physical and mental challenges to reach inspirational heights of success and recognition, and how, when a stroke threatened to rob him of his career, he had to dig deep into his human spirit to claw a way back.
It is also a story of family bonds that wove a supportive, loving net to instill values, encourage and sustain his dreams and ambitions, and add joy and completeness to his life.
It is a remarkable story of living life at full gallop and only relinquishing the reins on one's own terms.
Nicola Lloyd has kindly sent us the link  – click here for more
‹ Previous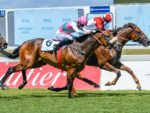 Snaith Duo Flex Muscle In Met Betting