The National Horseracing Authority (NHA) has pleasure in announcing the appointment of its Chief Veterinary Surgeon, Dr Thiago Luz.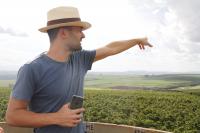 Dr Luz arrived in South Africa from Brazil in the middle of December 2020 and is to be based in Johannesburg, where he will head up the Veterinary Department.
With horse welfare, traceability of horses during and following their racing careers and ensuring strict compliance with best international veterinary regulatory practices being of critical importance, the appointment of an internationally experienced Regulatory Veterinary Surgeon will further these ideals.
Dr Luz has worked in countries that include Brazil, England and Qatar and will be a member of various international Veterinary Regulatory Committees as the NHA representative.
The NHA welcomes Dr Luz and his family to South Africa and looks forward to his future contribution to the Horseracing Industry.
Media release b y NHRA on Tuesday 5 January 2021
‹ Previous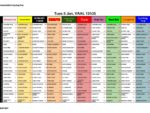 Vaal Today- All The Selections