There is an on-going debate as to whether same trainer couplings should be brought back for the exotic bets as in the past.
The rules were changed ostensibly because Stanley Greeff and Andy Smith between them once used to saddle the majority of horses in each PE race where they once reigned supreme.
A further rationale was that by removing the couplings, spend would be bigger and exotic dividends would pay more to those who included all the horses from an individual stable, the supporting argument being that this would be countered by fractional betting.
Given the recent plethora of Pick 6 carry overs, I don't think that argument holds much water, writes Andrew Harrison on www.goldcircle.co.za.
Alan Greeff and Gavin Smith now rule the roost in PE and, although dominant, they do not have as many runners in individual races. In Cape Town the less fancied of the bigger stable's runners often upstage their more fancied stable companions.
So, the pertinent question is, does an ailing institution like the tote benefit from big payouts to a few, or smaller payouts to more?
The opening leg of Sunday's Hollywoodbets Scottsville Pick 6 did not have much concrete form to go on but if one was forced to choose between Lezeanne Forbes's pair of Fat Cigar and Legislate's Dance for your Pick 6, Fat Cigar would hardly have come into the equation for those with limited spend.
Some food for thought.
‹ Previous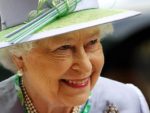 Royal Ascot 2021 Restructured