Sponsors of Dundalk Stadium, Hollywoodbets have joined forces in an exciting partnership with new age Irish Horseracing Podcaster, 'The Finishing Line'.
The Finishing Line 'fellows' are Andrew, Dave and Tom, who take a fresh new approach to horseracing information with their casual, chatty and straightshooting banter that takes us through their selections and a discussion of the week's racing.
They also take questions on the show.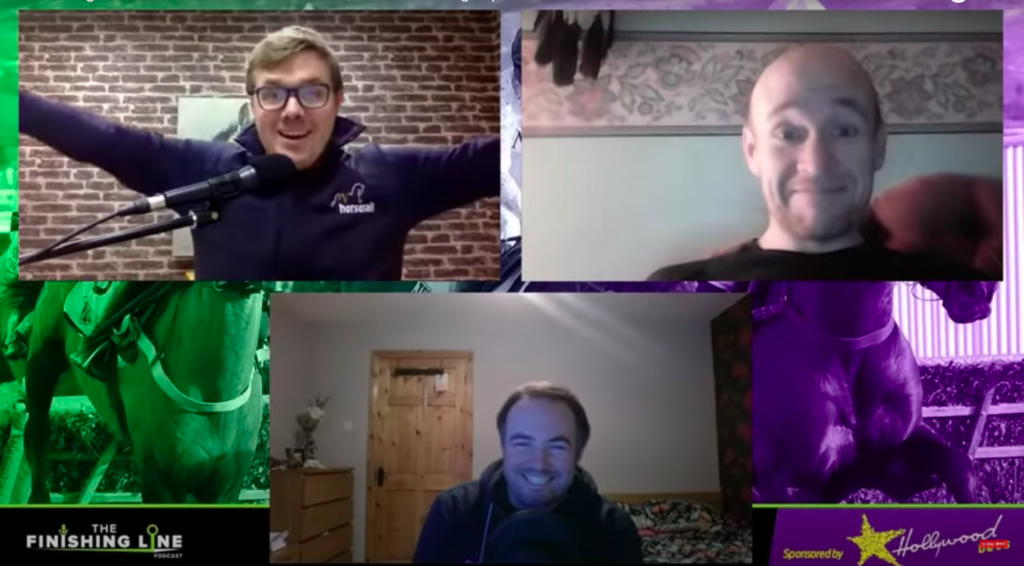 They are really good fun and speak 'Irish' – but it's all good entertainment and worth signing up for the podcast – especially for those who love racing all over the world.
Andrew told the Sporting Post that he launched The Finishing Line Podcast with the specific goal of trying to change the perspective and stigma that surrounds horseracing with a younger audience – and to try and show that horseracing is a world where everyone from any background can get involved.
"Dave, Tom and myself have started to achieve this goal with how we present The Finishing Line Podcast, as not only an entertainment show, but also one brimming with years of racing knowledge and industry experience to back it all up."
Dave says that Denman and Big Bucks were the catalysts that made him fall in love with horseracing.
"The way they went about winning races at the level that they did captivated me. And since then I've spent years looking for the next superstar. The podcast gives us normal 'Joe Soaps' a chance to interact with racing fans all over the world, and take it to places it has never been before."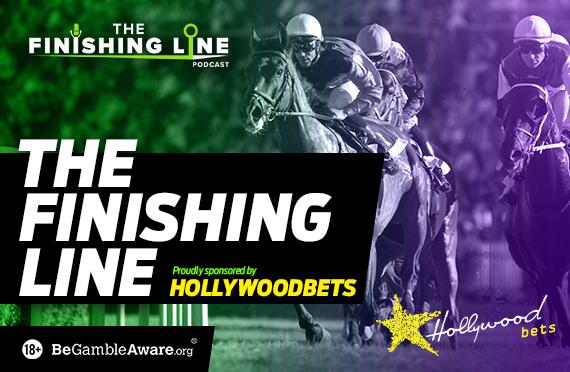 The third member of racing's own 'boy brand' is Tom, who tells us that he loves racing as he loves horses.
"There are so many factors involved in producing a horse to race to the best of its ability. With horseracing there is that element of the unknown as they can't talk back to us. This makes betting on the sport all the more enjoyable for me when you get it right!" he said, as he adds that he enjoys the podcast as the trio look at races very differently and aren't afraid to put across their point of view and give an honest assessment of each horse and race.
Sounds refreshing!
And of special interest to SA participants is the planned 'Road To Cheltenham' which the Finishing Line team will cover as they look at the highlights of the Jump Racing season.
The four days of The Festival™ supporting Wellchild will be held from Tuesday 16 to Friday 19 March 2021.
The Finishing Line goes live at 22h00 this evening.
Please click on the link and press the subscribe button to become part of the fun side of racing to win.