South Africa's oldest premier sale, the BSA National Yearling Sale, will be held at the TBA complex in Germiston on 15 and 16 April.
National Sale graduates have been enjoying an excellent season so far with the likes of Captain's Ransom, Jet Dark, Malmoos and Rainbow Bridge all excellent advertisements for the quality of thoroughbred on offer at the National Yearling Sale.
The Varsfontein Stud bred Malmoos, the second top sold at the 2019 National Sale, made it seven wins, from just eight starts when he was crowned the new SA Triple Tiara Champion at Turffontein on Saturday.

Star filly Captain's Ransom was a R225 000 buy from the 2019 National Sale. She has gone on to win five of her first six starts, including both the Gr1 World Sports Betting Cape Fillies Guineas and Gr1 Majorca Stakes this season.
Dual Met winner Rainbow Bridge, who has earned more than R7,293 million in stakes, was a R300 000 purchase from the 2016 National Sale, while this season's Gr1 L'Ormarins Queen's Plate winner Jet Dark was knocked down to Nick Jonsson for R200 000 at the 2019 National Yearling Sale.
Excitingly, Jet Dark has a Futura half-brother (Lot 151) on offer at next week's sale.
This year's catalogue also hosts half-siblings to Horse Of The Year champions Do It Again and Legal Eagle – both previous National Sale graduates.
The majority of South Africa's top stud farms will, once again, be strongly represented.
Top stallions with progeny offered include all of Dynasty, Elusive Fort, Gimmethegreenlight, Ideal World, Master Of My Fate, Querari, Silvano, Trippi, Var, Vercingetorix, and What A Winter.
Stallions with first yearlings include Canford Cliffs, Erupt, Gold Standard, Rabada, Royal Mo and Wings Of Desire.
Juddmonte Farms' champion sprinter Oasis Dream, the sire of more than 120 stakes winners including the aforementioned Querari, has a regally bred colt (Lot 34) on offer, while Varsfontein Stud will be offering a colt (Lot 419) by former Gr1 Prix Morny victor Myboycharlie, whose progeny include the Breeders' Cup winning champion Sistercharlie, at this year's National Sale.
Notable Gr1 winning mares represented at this year's National Yearling Sale include All Afire (Silvano colt), All Is Secret (Gimmethegreenlight colt), Bilateral (Erupt colt), Consensual (William Longsword filly), Europa Point (Silvano colt), Flirtation (What A Winter filly), Gilded Minaret (The United States colt), Imperious Star (Visionaire filly), Juxtapose (Querari colt), Lauderdale (Silvano filly), Shadow Dancing (Twice Over colt), Thunder Dance (Gimmethegreenlight filly), Val De Ra (Silvano colt), Zirconeum (Oratorio filly).
The National Sale of 2021 will also include full or half-siblings to the Gr1 winners Anything Goes, Brave Mary, Do It Again, Edict Of Nantes, Forest Indigo, French Navy, Heavy Metal, Jet Dark, Just Sensual, Juxtapose, Kilindini, Legal Eagle, Master Plan, Missisippi Burning, Querari Falcon, Pacific Trader, Redberry Lane, Russet Air, Snowdance, Solo Traveller, Tempting Fate, and Thunder Dance.
The lot-by-lot pen pics are carried below:
ACT OF WAR
Dynasty's Cape Guineas winner has made a fine start to his stud career with his first crop headed by Triple Tiara winning filly War Of Athena as well as the likes of Bartholdi, Stella Act and Only The Brave
Lot 226– A 1/2 to 2 winners, this filly is out of an Oaks placed half or full sister to 4 black type horses including Gr1 filly Admiral's Eye and Gr1 Summer Cup runner up Shogunnar
ADMIRAL KITTEN
Winner of the G1 Secretariat Stakes, like his multiple champion sire Kitten's Joy, he hails from the same female line as champion sires Cozzene and Fort Wood
Lot 181– A 1/2 to 2 winners, this colt is out of a four time winning half-sister to dual Gr1 winner North By Northwest, family of Gr1 winning champion Link Man
CANFORD CLIFFS
Winner of five G1 races in a row, and a group winner at Royal Ascot three years running, his 40 plus black type horses include group/graded winners Cliff's Edge, La Falaise, Jin Jin, Cima Emergency, Painted Cliffs, Fish River and Most Beautiful
Lot 2– Out of a speedy Gr3 winner of four, this filly is a 1/2 to 4 winners notably Gr2 Camellia Stakes winner Schippers
Lot 139– This filly is a 1/2 sister to 4 winners notably Gold Bowl runner up Lions Emblem
Lot 145– Out of an own sister to the stakes winning Jet Jamboree and 3/4 sister to G1 winner Love Is In The Air, this filly is a 1/2 to four winners notably multiple graded stakes winner, and millionaire, Running Brave
Lot 168– A 1/2 to four winners, notably Duchess Of York Cup winner Night In Seattle, this filly is bred on a similar cross to Italian classic winner Cima Emergency
Lot 213– This colt is out of a half-sister to Gr1 winners Stellite and Zirconeum
Lot 240– Bred on the same cross as Gr1 Coronation Cup runner up Salouen, this colt is a half-brother to 2 winners including Gr3 Track And Ball Oaks winner Seville Orange
Lot 292– This filly is out of a winning 1/2 to Gr2 Fillies Championship runner up Highly Decorated
Lot 314– Bred on the same cross as high-class filly Al Jazi, this filly is out of a Cape Cross half-sister to Rockfel Stakes winner Name Of Love, the family of Minding and Vaguely Noble
Lot 336– Out of a stakes placed 1/2 to Gr1 winning 2yo Zeeno, this colt is a half-brother to four winners notably CTS 1200 winner Invidia -who has earned over R3 000 000
Lot 356– A 1/2 to 2 winners, this colt is out of a winning Var 1/2 sister to 3 stakes horses -including the dam of this season's top-class 3yo Kommetdieding
Lot 446– Out of a stakes winning daughter of Var, this filly is from the same family as Golden Slipper winners Merlene and Capitalist, with the latter currently one of the hottest young sires in Australia
CAPTAIN OF ALL
Triple G1 winner and champion sprinter, whose first 2 crops have yielded the likes of Shango, Springs Of Carmel, What You Are, Captain Anne Bonny and Cape Derby winner Linebacker
Lot 8– Out of a winning half-sister to the Gr1 winning dam of high-class filly Lady Of Steel, this 3/4 sister to Gr3 Kenilworth Fillies Nursery winner Cousin Liz is a half-sister to five other winners including dual Gr3 winner Gimme One Night
Lot 32– Closely inbred to Al Mufti, this colt is out of a winning 1/2 sister to Christmas Handicap winner Mount Anderson, and his granddam is Gr1 Golden Slipper winner Gilded Minaret
Lot 53– Bred on a similar cross to the likes of Captain America, Malmoos and William Longsword, this filly is out of a 1/2 sister to Gr2 The Nursery winner Vacherin
Lot 91– Out of a Gr3 placed winner of 3, this colt is a 1/2 to 2 winners including Gr3 Cape Classic runner up Captain Tatters, granddam is a half-sister to the dam of Triple Tiara winner War Of Athena
Lot 101– From the same female line as current standouts Erik The Red and Malmoos (both sired by Captain Al), this colt is a 1/2 to 5 winners including speedy Gr2 placed five time winner Scandal
Lot 206– A 1/2 to 2 winners, this filly's granddam is a winning 1/2 to dual Horse Of The Year Variety Club and own sister to Mauritian champion Rhythmically
Lot 341– This colt is out of a Silvano 1/2 sister to Racing Association Hcp winner African Adventure
Lot 406– This colt is out of Zimbabwean Triple Tiara winner, and champion, Casey's Dance
COUP DE GRACE
The son of multiple champion sire Tapit, and half-brother to Gr1 winner Dancing Rags, is already sire of useful winners Kiss Of Life,Sh Boom, Coup Tete, French Fling and Gavel Strike
Lot 380– A 1/2 to 3 winners (including a four time winner sired by a fellow A P Indy line horse), this colt is out of Lady's Slipper Stakes winner Belle Of Choice
CRUSADE
Deceased Middle Park Stakes winning half-brother to a dual Oaks winner, and sire of Alfeo, Bullsade, Butchie Boy, Covered In Snow,Silent Crusade and promising 2yo Cruzador
Lot 19– A 1/2 to the useful Changing Seasons, this filly is out of Banyana Hcp winner Flowers Of Spring and she is directly descended in female line from Party Time

DUKE OF MARMALADE
Cartier Champion, and sire of more than 70 black type horses including Gr1 winners Big Orange, Nutan, Simple Verse, Sound Of Freedom, Star Of Seville and Temple Grafin
Lot 85– This filly is out of a 3 time winning own sister to stakes winner Top Jet and half-sister
to the Gr1 placed stakes winner Kiss Again and the dam of this season's high-class 3yo Second Base
Lot 217– A full-brother to smart filly Larentina and half-brother to Gr3 Fillies Mile runner up Aurelia Cotta, this colt, closely inbred to the great mare Gay Missile, hails from the same family as standout performers and sires A P Indy, Lemon Drop Kid and Summer Squall -as well as Duke Of Marmalade himself
DYNASTY
Deceased Horse Of The Year, whose progeny include champions Futura, Irish Flame, Legislate, Beach Beauty, Bela-Bela, It's My Turn, Lady In Black and Just Sensual, as well as last season's July winner Belgarion, now making his mark as a sire of sires through Act Of War, Futura and Legislate
Lot 73– Bred on the same cross as champion Lady In Black, this colt is out of a Gr2 winning Jet Master daughter of champion, and Gr1 Gold Cup victress, Bella Bianca
Lot 120– Out of a stakes winning half-sister to Gr1 winner African Appeal, this filly is a half-sister to 3 winners notably exported Gr1 winning filly Brave Mary, family of top-class filly Takingthepeace
Lot 147– A full-brother to Gr3 Flamboyant Stakes winner Hashtagyolo and the smart Myhopesanddreams, this colt is out of a winning half-sister to dual Gr2 winner and hot sire Master Of My Fate, as well as the stakes winning dam (sired by Dynasty's own sire) of boom 3yo Malmoos and dual Gr3 winner Captain Splendid, granddam is champion Promisefrommyheart
Lot 156– This colt is out of a dual winning own sister to the stakes placed dam of the Dynasty sired champion Lady In Black and the latter's high-class own brother Nexus
Lot 159– This colt is out of Gr3 Acacia Handicap/Jacaranda Handicap victress Orator's Daughter
Lot 177– Bred on the same cross as Gr1 winning champion Lady In Black, this filly is a half-sister to 2 winners including Dahlia Plate runner up Turbo
Lot 243– This filly is out of G1 SA Nursery runner up Shaama, a daughter of multiple champion Australian sire Redoute's Choice and Australian Gr1 winner Absolut Glam
Lot 259– A three-parts brother to the Dynasty sired multiple Gr1 winner and champion Bela-Bela, this colt is a half-brother to four black type horses, notably dual G1 winner Snowdance, his Gr3 winning dam is a half-sister to Equus Champions and a further four stakes winners
Lot 340– This colt is out of a winning half-sister to graded stakes winners Halve The Deficit and Mombela as well as R6 000 000 yearling buy Silver Coin
Lot 383– A half-brother to promising stakes placed 2yo High Hosanna, this colt is out of a winning Bernardini half-sister to former Horse Of The Year and four time Gr1 winner Oh Susanna and recent Gr3 Star Kingdom Stakes winner Signore Fox, granddam a Gr2 winner in North America
Lot 384– This colt is out of a Gr2 Camellia Stakes winning three-parts sister to Gr1 winning sprinter Warrior's Rest and half-sister to Gr1 Woolavington 2000 heroine Viva Maria -the dam of Gr3 winner, and Met third, Sovereign Spirit
Lot 412– This filly is out of a full-sister to Gr1 SA Classic third Youcanthurrylove
Lot 457– This filly is out of a Captain Al sired East Cape Oaks winning half-sister to Equus Champion Vardy, and the dam is also a three-parts sister to Gr1 winning champion Captain's Lover
ELUSIVE FORT
Equus Champion and sire of Gr1 winners Lauderdale and Siren's Cal, as well as this season's top-class 3yos Catch Twentytwo and Kommetdieding
Lot 9– This colt is out of a Golden Slipper winning daughter of Gr1 winner Final Claim
Lot 184– A brother to a dual winner, this colt is out of a Var half-sister to Gr2 winner Polar Moon and the dam of Gr1 Daily News 2000 runner up Padre Pio, the family of Horse Of The Year Legislate (like the colt on offer sired by a son of Fort Wood)
Lot 307– A 1/2 to a useful winner, this colt, closely inbred to Fort Wood, is out of a Trippi 1/2 to Gr3 winner Wheredowego, herself dam of smart, but ill-fated filly Labyrinth
ERUPT
The son of Dubawi emulated Fort Wood by landing the Gr1 Grand Prix de Paris, and also won the Gr1 Canadian International, he hails from the family of Encosta De Lago and Holy Roman Emperor
Lot 36– This colt is out of a five time winning daughter of multiple US champion sire Tapit
Lot 84– Out of a stakes placed Jet Master daughter of champion Kiss Of Peace, this colt is a 1/2 to 6 winners, including 3 black type horses notably exported Gr1 Cape Guineas winner Kilindini
Lot 88– This colt is out of a Gr2 placed Var half-sister to Gr3 Flamboyant Stakes winner Hashtagyolo
Lot 109– Inbred to the mighty mare Fanfreluche, this half-brother to four winners's third dam is Canadian Horse Of The Year Fanfreluche -the fourth dam of Erupt
Lot 221– A 1/2 to 2 winners, this filly is out of a Gr3 placed Jallad half-sister to SA Oaks winner Idle Fancy, from the female line of Dubawi's Gr1 winning son Sheikhzayedroad
Lot 228– This filly is out of a 1/2 to Gr1 SA Derby winner Hero's Honour and Gr1 filly Railtrip, granddam a stakes placed daughter of Galileo, the family of Dubawi's French Derby winner New Bay
Lot 289– This colt is out of a four time winning half-sister to the stakes winning Principled Man
Lot 338– Out of triple graded stakes winner A Daughters Legacy, this colt, closely inbred to Seeking The Gold, is a half-brother to 5 winners notably Gr2 winner A Womens Way, G1 Premiers Champion Stakes runner up Ancestry, and smart filly Bequest
Lot 376– This filly is out of a daughter of Fort Wood's Winter Oaks winning daughter Blue Heather
Lot 385– This colt is out of a Gr1 Golden Slipper winning half-sister to East Cape champion, and sire Blazing Fire, from the famed Miss Lindeman family
Lot 387– A 1/2 to 2 winners, including the stakes placed Gimmethegreenback, this filly hails from the same family as New Zealand champion Uncle Remus
Lot 427– A half-brother to 3 winners including the smart Way Of The World, this colt is out of a Street Cry daughter of Gr1 Paddock Stakes/G1 Beverly D Stakes winner Crimson Palace
Lot 455– This colt is out of a 3 time winning half-sister to Zimbabwe champion First Arrival -the dam of Equus Champions In The Fast Lane and Let's Rock'N Roll, as well as Gr2 winner Light The Lights and the smart Pack Leader
FLOWER ALLEY
The Travers Stakes winners' tally of stakes winners include Kentucky Derby winning champion I'll Have Another, Gr1 winners Bullards Alley, Lilacs And Lace, and Lukes Alley, and high-class Cape filly Princess Calla
Lot 141– This colt is out of a winning Exceed And Excel half-sister to Gr1 Premiers Champion Stakes runner up Alyaasaat, the immediate family of US champion Questing (dam of current smart US stakes winner Adventuring)
Lot 161– This filly, closely inbred to Forty Niner, is out of a 1/2 sister to Gr1 SA Fillies Classic winner Athina
Lot 162– This filly is out of a 3 time winning own sister to Gr1 J&B Met winner Martial Eagle

Lot 180– Closely inbred to Sadler's Wells, this filly is a 1/2 to 6 winners including Gr3 Kenilworth Fillies Nursery winner Wheredowego, dam is a winning own sister to two black type horses
Lot 210– Closely inbred to Lyphard, this colt is a 1/2 to 3 winners, including dual Gr1 winner, and champion, French Navy, dam is a stakes placed half-sister to champion Disco Queen
Lot 220– Closely inbred to Forty Niner, this half-brother to 2 decent winners is out of Gr2 The Debutante winner Rosier, the family of dual Gr1 Whitney Hcp winner Commentator -sired, like Flower Alley, by Distorted Humor
Lot 233– Out of a multiple stakes winning daughter of Var, this colt is from the family of 2000 Guineas winning sire Dawn Approach and five time Gr1 winner Inara (also sired by a Forty Niner line horse)
Lot 254– This filly is out of a winning own sister to Irridescence Stakes winner Captain Gambler
Lot 299– This filly is out of a winning Var 1/2 to Gr1 winner Kournikova and Gr3 winner Princess Faberge -dam of Algoa Cup winner Forest Of Dean and granddam of this season's high-class 3yo Copper Mountain
Lot 369– Inbred to Sadler's Wells, this colt is out of a 1/2 to 2 black type horses, notably dual Gr1 winner, and Equus Champion, French Navy
Lot 371– Out of a mare by top US sire Speightstown, this colt's granddam is a full-sister to Coolmore Stud's successful sire, and four time Gr1 winner, Mastercraftsman, the family of US champion sire Broad Brush, Arc winner Sakhee and Italian champion Pressing
Lot 462– Out of a Gr3 winning daughter of Jet Master, this filly is a 1/2 to six winners, notably Gr3 winner, and Mauritian champion, Our Emperor and Gr3 Final Fling Stakes winner Platinum Class
FLYING THE FLAG
Gr3 winning Galileo own brother to multiple Gr1 winners Magical and Rhododendron, sire of first crop winners Cecca, Deangelo, Essos, Flying The Star, Hey Bill and Marengo
Lot 98– A 1/2 to seven winners, including Guineas third Malak El Moolook, this colt is out of Gr3 Magnolia Hcp winner Lee Danzig -a daughter of successful broodmare sire Qui Danzig
Lot 399– This filly is out of a stakes winning daughter of Kahal and hails from the same family as one of history's greatest racehorses -Brigadier Gerard
FUTURA
Horse Of The Year who has made a good start at stud, his first crop includes exported Gr2 winner Nourbese, stakes winners Sweet Future and Dindingwe and promising sorts Eliud,Fantastical, Jasmine, Pink Tourmaline and Warrior
Lot 81– This colt is out of a dual winning own sister to graded stakes winners Eastern Greetings and Kwinta, granddam is a 3 time winning half-sister to Gr1 winning two-year-old Fez
Lot 130– Out of a winning Jallad half-sister to Gr2 Premier Trophy winner Milton, this colt (bred on a similar cross to Gr1 winners Eyes Wide Open, It's My Turn and Jallad) is a full-brother to multiple feature race winner Dindingwe
Lot 151– Out of a winning 1/2 to Gr1 Mercury Sprint runner up Night Trip and the stakes winning Brown Penny (sired by Futura's grandsire Fort Wood), this colt is a 1/2 to 3 winners notably this season's Gr1 L'Ormarins Queen's Plate winner Jet Dark
Lot 203– Directly descended in female line from the mighty Glorious Song, this colt is out of a winning Trippi sister to Gr3 winner One Fine Day and 1/2 sister to impressive debut winner Sound Of Summer
Lot 216– Out of a Candy Stripes half-sister to the Gr1 placed Glad Lady, this colt is a half or three-parts brother to 6 winners including Gr3 winner Punk Rocker and Gr1 filly Taffety Tart
Lot 308– Closely inbred to Western Winter, this colt is out of a dual winning half-sister to the stakes winning dam of Cape Guineas winner Noah From Goa and the dam of Gr2 Al Rashidiya hero Forries Waltz
Lot 327– An own brother to a useful winner, this colt is a half-brother to exported Gr1 Cape Guineas third Macthief
Lot 355– This filly is out of a half-sister to a stakes winner in Argentina and to the dam of Australian Gr1 winner, and sire, Your Song, granddam is a Mr Prospector half-sister to Cartier Horse Of The Year, and six time Gr1 winner Fantastic Light
Lot 360– A 1/2 to 3 winners, including the stakes placed Arabian Winter, this colt is out of a Gr1 placed own sister to Dubai star, and Gr1 sire, Victory Moon and three-parts sister to Gr1 Cape Guineas winning sire William Longsword
Lot 362– Out of a three-parts Arch sister to July Cup hero Les Arcs, this colt is a half-brother to 2 winners notably Listed Jamaica Handicap heroine Princess Irene
Lot 405– This colt is out of a dual winning Trippi half-sister to Equus Champion Jeppe's Reef and is bred on the same cross as Listed Bauhinia Hcp winner Sweet Future
GIMMETHEGREENLIGHT
The Gr1 winning son of More Than Ready is the sire of now retired Aus/SA Gr1 winner Yulong Prince (aka Surcharge), multiple Equus Champion Got The Greenlight and fellow Gr1 winner Gunner, as well as exciting two-year-olds Cosmic Highway and Gimme Dat
Lot 7– A 1/2 to 2 winners, including the stakes placed Dewali, this colt is out of Fillies Guineas winner Festival Of Fire and from the family of champion, and multiple champion sire, Jet Master
Lot 13– A 1/2 to 2 multiple winners, this colt is out of a full-sister to dual Gr1 winning sire The Sheik and to champion, and dual Gr1 winner, Al Nitak, dam also a 3/4 sister to Cape Derby winner Top Seller
Lot 16– Bred on the same cross as Gr1 winner Gunner, this filly's granddam is a stakes placed own sister to the Gr3 placed dam of champion Lady In Black and Gr2 Peninsula Hcp winner Nexus
Lot 21– Bred on the same cross as graded stakes winners Green Plains and La Bella Mia, this filly is out of a full-sister to Gr1 Golden Slipper winner All Afire, granddam a stakes winner of five
Lot 24– This filly is out of a Fastnet Rock half-sister to Oaks/Dubai City Of Gold winner Front House, and she traces back directly to Aimee -the granddam of outstanding racehorse and sire Blushing Groom
Lot 26– A 1/2 to 2 winners, including Ibhayi Stakes winner Fabian, this filly is out of a winning full-sister to Gr1 winning champion Laverna, and half-sister to graded stakes winners Nevvay and Wylie Wench, bred on the same cross as graded stakes winner Gimme One Night
Lot 38– Bred on the same cross as graded stakes winners Hack Green and Green Pepper, this filly is out of a dual winning half-sister to 3 graded stakes winners, notably Gypsy's Warning -a Gr1 winner in both South Africa and North America
Lot 41– Also bred like Hack Green and Green Pepper, this colt is out of a Fort Wood 3/4 sister to Horse Of The Year, and promising sire, Futura
Lot 48– This colt is a 1/2 to 2 winners including Summer Juvenile Stakes winner Only Emily and the smart Contact Zone
Lot 50– From the famed Soho Secret family, whose members include this season's stars Erik The Red and Malmoos, this colt is bred on similar lines to Gr2 winner Hack and Breeders' Cup Juvenile Turf winning sire Pluck

Lot 59– This colt is out of a winning 1/2 sister to dual SA Horse Of The Year Legal Eagle
Lot 86– This filly is out of a Gr3 winning own sister to Gr2 Camellia Stakes winner Eastern Greeting
Lot 89– Bred on the same cross as Green Pepper and Hack Green, this half-brother to 3 winners is out of a winning 1/2 to Gr1 winning champion Historic Lady and Gr2 winner Badge Of Honour
Lot 95– This colt is out of a Gr2 winning Trippi half-sister to US Gr3 winner Dynamic Host and multiple graded stakes winner Silver Host
Lot 113– A half-brother to two winners, this colt is out of a Gold Bowl winning daughter of Fort Wood
Lot 121– This filly is out of a winning own sister to Gr2 Premier Trophy winner Paterfamilias
Lot 127– This colt is out of a winning own sister to stakes winner and Gr1 Prix Marcel Boussac second Darrfonah and half-sister to Gr1 Racing Post Trophy winning sire Dilshaan
Lot 137– Bred on the same cross as exciting 2yo Cosmic Highway, this colt (directly descended from legendary mare Plucky Liege) is an own brother to multiple graded stakes winner Barahin
Lot 140– A brother to a winner, this colt (closely inbred to Halo) is out of a stakes placed winner of 5
Lot 149– A 1/2 to 3 decent winners, including Gr3 Sea Cottage Stakes second Nartjie, this colt is out of a Galileo 3/4 sister to Gr1 Queensland Derby runner up Rodrico
Lot 164– This filly is out of a 3/4 sister to Hong Kong Gr3 winner Nassa and half-sister to Gr1 Summer Cup winner Wagner
Lot 165– Bred like Green Plains and La Bella Mia, this colt is a half-brother to 3 winners including exported dual Gr1 winner and champion Edict Of Nantes, his dam is a four time winning Jet Master half-sister to Gr3 Graham Beck second Lightning Lecture and East Cape Derby second Welsh Emperor
Lot 170– This filly is out of a Gr3 placed own sister to stakes winner and Cape Derby third Pack Leader and half-sister to champions Let's Rock'N Roll and In The Fast Lane, family of US graded stakes winner Consumer Credit (sired, like Gimmethegreenlight, by More Than Ready)
Lot 183– A half or full brother to 3 winners, this colt is out of a stakes winning daughter of Singspiel
Lot 222– This filly is out of a Trippi 1/2 to Gr3 winner Peggy Jay, granddam is champion Colonial Girl
Lot 231– This colt is a full-brother to triple graded stakes winner, and millionaire, Green Plains
Lot 232– Closely related to the likes of Hack Green and Pluck, this filly is out of a stakes placed Fort Wood half-sister to top sprinter Erik The Red and the Hong Kong based Gr1 Medallion second Varallo, granddam is a Gr1 winning daughter of Western Winter -broodmare sire of Gimmethegreenlight's high-class gallopers Gimme Dat and Lady Of Steel
Lot 234– This colt is out of a stakes winning sister to exported Cape Guineas winner Elusive Gold
Lot 235– From the family of Erik The Red, Malmoos and Pluck, this colt is an own brother to Gr2 Umkhomazi Stakes winner Hack Green and the stakes placed Our Man In Havana
Lot 250– Bred on the same cross as Barahin and Cosmic Highway, this filly is out of a stakes placed daughter of Silvano bred on similar lines to champion Kings Gambit
Lot 264– Another bred like Barahin and Cosmic Highway, this filly is out of the Silvano sired Gr3 Victress Stakes winner Star Express a half-sister to Lady's Pendant winner Star Burst Galaxy
Lot 276– Out of a dual Gr3 winner who won five, this colt is a half-brother to four winners including Gr1 SA Fillies Classic/G2 SA Oaks winner Juxtapose, granddam bred on similar lines to Gr1 winner Eldoriza
Lot 293– Bred like Green Plains and La Bella Mia, this filly is out of a dual Gr1 winning Jet Master daughter of Cape Fillies Guineas winner Shadow Dancing -a half-sister to Captain Al
Lot 304– Bred on the same cross as Green Pepper and Hack Green, this 1/2 brother to 4 winners is out of a winning sister to Gr2 winner Cask, family of outstanding racemare More Joyous (sired, like Gimmethegreenlight, by More Than Ready)
Lot 351– A half-brother to a stakes winner, and bred on the same cross as Gr1 winner Gunner, this colt (from the family of his sire's Fillies Guineas winner Gimme Six) is out of multiple Gr1 winning champion All Is Secret -a full-sister to Gr1 winner The Secret Is Out
Lot 361– This filly is out of a 1/2 sister to Fillies Guineas winning millionaire Arcetri Pink
Lot 363– A 3/4 sibling to Gr2 performer Catchafallingstar, this filly is a half-sister to Fillies Guineas winner Fiorella and stakes winning sprinter Verdier, her dam is an Oaks winning half-sister to two more Oaks winners, and third dam is Natal Oaks winner Arcole
Lot 373– This colt is out of a half-sister to three graded stakes winners, notably triple Gr1 winner Smart Banker and Gold Bracelet heroine National Banker (dam of graded stakes winners Halve The Deficit and Mombela), granddam is a six time winning sister to champion Arabian Lass
Lot 382– This colt is out of a half-sister to 3 black type horses including Gr1 winner War Horse
Lot 386– A 1/2 to 3 winners, including the stakes placed On Captain's Side, this colt is out of Gr3 Final Fling Stakes winner Bit On The Side, a daughter of seven times champion sire Jet Master
Lot 395– A 1/2 brother to 4 winners, including Zimababwean champion Raven Girl, this colt is out of a three-parts sister to French Oaks/Prix de l'Opera heroine Bright Sky
Lot 421– Bred on the same cross as Gunner, this colt is out of a G3 Starling Stakes runner up whose dam was Gr1 SA Fillies Classic winner Urabamba
Lot 422– This colt is out of a Gr2 placed, six time winning own sister to dual Gr1 winner Copper Parade, stakes winner Copper Trader and the stakes placed dam of Gr2 Merchants winner Ultra Magnus, the family of Nathaniel, Coastal and Aptitude-to name but a few
Lot 423– Bred like Green Plains and La Bella Mia, this own brother to Ibhayi Stakes winner Gimme The Stars is out of a winning sister to G1 winner Love Is In The Air and Gr3 winner Careful Landing
Lot 424– This colt is out of a dual winning own sister to the stakes winners Rebel Queen and Uncle Tommy, and half-sister to champion sprinter Rebel King, the family of Summer Cup winner Liege
Lot 425– Out of a 1/2 to the stakes placed Seattle Flame, this colt's granddam is a full-sister to the Gr3 winning dam of Horse Of The Year, and Summer Cup winner, Summer Pudding
Lot 429– This colt is out of a High Chaparral half-sister to dual Oaks winner Dylan's Promise
Lot 431– This colt is out of a winning own sister to Gr1 SA Fillies Sprint winner Real Princess
Lot 437– Bred on a similar cross to the likes of Gimme Dat and Lady Of Steel, this colt, a 3/4 brother to Gr2 performer In The Dance, is out of a three-parts sister to triple Gr1 winner, Equus Champion, and sire Capetown Noir and half-sister to the dam of Gr1 winning champion Anything Goes
Lot 439– Out of Gr3 Magnolia Hcp runner up Dolomiti, this colt is from the same family as top racemare, and producer, Dar Re Mi, champion Too Darn Hot, and French Derby winner and champion sire Darshaan, to name but a few
GLOBAL VIEW
From the same family as Storm Bird, and a graded stakes winner at two and three, Galileo's son was South Africa's Leading First Season Sire of 2019-2020
Lot 34– A half-brother to 2 winners, including the stakes placed Mary O'Reilly, this colt is out of a half-sister to the Gr1 winning dam of Gr2 Duke Of York Stakes winner, and sire, Invincible Army
Lot 46– Out of a half-sister to Gr3 winner Multiplex and the stakes placed dam of Gr2 Hardwicke Stakes winning sire Await The Dawn, this colt hails from the same female line as such outstanding performers as dual Derby winner Commander In Chief, Arc winner and top-class sire Rainbow Quest, top Australian sire Scenic and brilliant miler, and successful sire, Warning
Lot 52– Closely inbred to Sadler's Wells, this filly, from the family of the Sadler's Wells line champion Dog Wood, is a half-sister to 5 winners including Sun Classique Hcp winner Silver Holly
Lot 54– This filly is out of a winning half-sister to Equus Champion Hot Ticket
Lot 104– Closely inbred to both Sadler's Wells and Storm Cat, this filly is out of a winning own sister to Cape Guineas winner Noah From Goa, her granddam is a stakes winning daughter of Fort Wood
Lot 154– Closely inbred to Sadler's Wells, this filly, out of a dual winning sister to top racemare Cover Look, is a half-sister to four winners including promising two-year-old Cruzador
Lot 198– Out of a stakes winning daughter of Gimmethegreenlight, this filly's granddam is a Jallad half-sister to three graded stakes winners including multiple Gr1 winner Gypsy's Warning
Lot 212– From the family of Melbourne Cup winning sire Americain, this filly is a half-sister to five winners, all over the world, including Aquanaut Handicap winner Royal Honour
Lot 214– Closely inbred to Storm Bird, this half-brother to East Cape Fillies Nursery winner Precious Pansy hails from the famous Bourtai family with his close relatives including the likes of Aptitude, Coastal, and Sleepytime
Lot 265– Closely inbred to Sadler's Wells, this filly is a half-sister to 4 winners, including an Italian stakes winner, and the dam of stakes winning 2yo Summer Daydream, granddam won the Gr1 Prix de la Foret
Lot 270– Out of East Cape champion Stormy Appeal, this colt (by a Sadler's Wells line horse) is a half-brother to four Sadler's Wells line sired stakes winners including Gr3 Three Troikas Stakes winner Storm Destiny
Lot 316– This colt is a half-brother to 3 winners including Gr3 Lonsdale Stirrup Cup winner Balance Sheet and the dam of Swallow Stakes runner up Celestial Love
Lot 323– From the family of champion, and popular sire, Shalaa, this filly is a half-sister to Golden Loom Hcp winner Bold Ransom and she is out of a 3 time winning daughter of Red Ransom
Lot 342– Bred on a similar cross to Australia, this colt is a 1/2 to four winners including Gr1 Computaform Sprint winner Pacific Trader, family of Galileo's smart son Russian Emperor
Lot 367– This filly is out of a Gr3 winning half-sister to 3 stakes winners including exported Cape Guineas winner Elusive Gold, family of champion fillies Dog Wood and Enchanted Garden
Lot 377– Closely inbred to Sadler's Wells, and from the family of the Sadler's Wells sired standouts Kayf Tara and Opera House, this filly is a half-sister to 5 winners notably German 2000 Guineas winner Caspar Netscher and Gr2 Joburg Spring F&M Challenge winner Bella Sonata
Lot 410– Inbred to Storm Cat, this colt is out of a five time winning Var half-sister to the record breaking Humidor and Gr2 filly Scandal, from the famed Soho Secret family
Lot 426– This 1/2 sister to 5 winners is out of a sister to the stakes winning T. Rex and half-sister to globetrotting champion sprinter Hinterland, the family of Foveros
Lot 430– A 1/2 to 5 winners, this colt is out of a Gr2 winning half-sister to champion Consensual -herself dam of another Gr1 winning champion in the form of Just Sensual, the family of Gr1 winners Attenborough and Give Me Five as well as the promising Al Sakeet
GO DEPUTY
The Gr1 winning son of Deputy Minister is best known as the sire of Triple Crown winner Abashiri and fellow graded stakes winners Changingoftheguard, Current Event, Flying Ice, Pessoa, and Royal Badge, as well as multiple stakes winner Adobe Pink
Lot 17– A full-sister to SA Oaks runner up Flichity By Farr, and three-parts sister to the Go Deputy sired Triple Crown winner Abashiri and smart performers Current Event and Neartic Dancer, this filly's four time winning dam is a three-parts sister to Horse of the Year Yard-Arm
GOLD STANDARD
The only son of champion sire Trippi at stud in South Africa, he won the Gr2 Selangor Cup and ran second in the Gr1 Cape Guineas. This is his first crop
Lot 173– A 3/4 brother to Gr3 winner One Fine Day and half-brother to smart debut winner Sound Of Summer, this colt is out of a full-sister to four time Gr1 winner, and sire, Campanologist
Lot 189– This colt is out of a Gr3 winning Captain Al sired sister to the stakes winning Princess Alberta and half-sister to Gr1 winner Sentbydestiny and Gr2 Sceptre Stakes queen Badger's Cove
Lot 209– Out of a sister to Winter Oaks winner Blue Heather, this colt is a three-parts brother to Sweet Chestnut Stakes winner Sunset Tripp and bred on similar lines to Gr1 winner Real Princess
Lot 313– Out of a stakes winning 1/2 to Gr1 SA Classic winner Divine Jury and 5 other stakes horses, this colt is a 1/2 to 3 winners including Gr3 Champagne Stakes third Phil's Dancer
Lot 401– This colt is out of a Captain Al sired stakes winning half-sister to Gr3 Winter Derby winner Liquid Mercury, sired, like Gold Standard, by Trippi
IDEAL WORLD
Consistently successful sire whose progeny include champions Smart Call and Hermoso Mundo, SA Derby winner Samurai Warrior, and dual Met winner Rainbow Bridge
Lot 172– Bred on a similar cross to Rainbow Bridge, this filly is out of a three-parts sister to globetrotting champion sprinter J J The Jet Plane and Gr3 Kings Cup winner Jet Legend
Lot 201– A full-brother to a multiple winner, this colt is also a half-brother to East Cape Nursery winner Oomph, and closely related to Port Elizabeth Gold Cup winner Onesie (by Ideal World)
Lot 246– A full-brother to a multiple winner, this colt is out of a four time winning daughter of outstanding sire Shamardal, family of 1000 Guineas winner Virginia Waters (sired, like Ideal World, by Kingmambo)
Lot 275– This colt is out of a winning three-parts sister to Gr1 Spinaway Stakes winner R Heat Lightning, the family of dual champion US sire Exclusive Native
Lot 391– A 3/4 brother to both Syringa Hcp winner Persian Rug and Kenilworth Cup winner Mercurana, this colt is out of a winning 1/2 to dual Gr3 winner Bulsara and the stakes placed dam of July winning champion Marinaresco
Lot 442– Closely inbred to Nureyev, this colt is out of a winning 1/2 to the stakes winning dam of Gr1 winner For The Lads and to the dam of July winning champion Heavy Metal
Lot 445– A 1/2 to a useful winner, this colt, bred on the same cross as dual Met winner Rainbow Bridge, is a three-parts brother to the Ideal World sired champion Hermoso Mundo
INDIGO MAGIC
Son of Gone West and Oaks winner whose progeny include the graded stakes winners Go Indigo and Shades Of Indigo, he also ranks as broodmare sire of exciting 2yo Ambiorix
Lot 449– This colt is a full-brother to Gr2 Gauteng Fillies Guineas winner Go Indigo and half-brother to Somerset 1200 victor Tar Heel, third dam is a 1/2 sister to Gr1 winning sprinter On Stage
JACKSON
Triple G1 winning son of emerging sire of sires Dynasty and sire of such as Pretty Young Thing, Eva Eileen, Pure State, Count Jack, Baby Shooz and Flame Tree
Lot 142– A full-brother to the smart, stakes placed Baby Shooz, this colt is out of a dual winning Western Winter half-sister to Darley Arabian winner Allied Prospect
Lot 268– A half-brother to seven winners, including exported Derby winner Silvano's Jet, this colt is out of a stakes winning Jet Master 3/4 sister to Gr1 Empress Club Stakes winner Little Miss Magic
LEGISLATE
Horse Of The Year and record breaking son of Dynasty, the four time Gr1 winner's small first crop yielded the stakes winners Speed Machine and Zimbaba
Lot 83– Intensely inbred to Fort Wood (Legislate's grandsire) this colt is a half-brother to seven winners, 3 stakes winners, including graded stakes winners Captain's Flame and Fragrant Al
Lot 126– A 1/2 to 6 winners, one of whom won 8, this colt (closely inbred to Jungle Cove) is out of a stakes placed half-sister to Gr1 Summer Cup winner Flirtation
Lot 441– A full sister to a winner, this filly is out of a winning 1/2 to Australian Gr2 winner Famous Roman
LOUIS THE KING
Triple Crown/Summer Cup winner has only had a handful of runners thus far but they include the likes of Derby Trial winner and Derby second Pamushana's Pride, as well as Matthew The King, Louis Gem and Waymaker
Lot 131– Out of a full-sister to Gr1 winning 2yo Talahatchie, this filly is a half-sister to five winners including Perfect Promise Sprint/East Cape Fillies Nursery The Merry Widow (dam of promising 2yo Danilo Danilovitch), family of champion filly Lady In Black
MAMBO IN SEATTLE
Lemon Drop Kid's three-parts brother is responsible for a host of stakes horses notably dual Gr1 winner Same Jurisdiction, and the likes of Majestic Mambo, Desert Rhythm, Mambo Mime and Fortune Fella
Lot 69– A 1/2 to 3 winners, this colt is out of a winning 1/2 sister to July winning champion Eyeofthetiger and to Gr3 The Debutante winner Best Chris
Lot 148– Closely inbred to legendary mare Weekend Surprise, this filly is out of a 4 time winning 1/2 sister to Mambo In Seattle's top-class son Majestic Mambo
Lot 227– This filly is out of a stakes placed, 3 time winning half-sister to Gr1 2yo Midnight Serenade -sired, like the filly on offer, by a son of Kingmambo
MASTER OF MY FATE
Close relative of current stars Erik The Red and Malmoos has consistently delivered stakes winners since retiring to stud, with his best including Gr1 winners Sentbydestiny and Tempting Fate, Guineas victor Twist Of Fate, Gr3 winners Zarina and Indi Anna, and Paddock Stakes second Driving Miss Daisy
Lot 4– This filly is out of a 3/4 sister to St Leger winner Rule Of Law and traces back directly in female line to legendary broodmare Horama
Lot 5– Out of a winning Fort Wood half-sister to dual Guineas winning sire Noordhoek Flyer, this colt is a half-brother to 3 winners notably Gr3 Three Troikas Stakes winner Mount Laurel
Lot 11– Out of a Gr1 placed Jallad 1/2 to graded stakes winners Herod The Great and Sevillano and a Jet Master sired stakes winner, this colt is a half-brother to 5 winners including Michael Roberts Hcp winner Wild Wicket
Lot 15– Out of a 3 time winning sister to stakes winner Storm Crossing, this filly is a 1/2 to 3 winners notably Glenlair Trophy runner up Evolver
Lot 42– From the family of outstanding broodmare Mystic Spring (by Royal Academy) and 2000 Guineas winner Mystiko, this filly, a 1/2 to 4 winners, is out of a Royal Academy 1/2 sister to dual stakes winner Feel My Love
Lot 44– This filly is out of a half-sister to the stakes winner, and stakes producer State Coach (sired, like Master Of My Fate by Jet Master) and to the dam of the Jet Master sired Gr1 winner Little Miss Magic
Lot 61– A 1/2 to 2 winners, this filly is bred on similar lines to the stakes winning dam of Derby winner Silvano's Jet and Gr1 Empress Club Stakes winner Little Miss Magic
Lot 65– This colt is out of an Oaks Trial winning daughter of multiple champion sire Silvano
Lot 90– This filly is out of a Gr3 placed, 5 time winning own sister to Gr1 winning champion Talktothestars, the family of Argentinian champion Team
Lot 94– Bred on the same Master Of My Fate/Badger Land cross as Gr1 winner Sentbydestiny and Derby winner American Princess, this 1/2 brother to 5 winners, notably Java Hcp winner Fulcrum, is from the family of the Jet Master sired multiple Gr1 winner Ebony Flyer and the Jet Master sired Cupid -dam of champion Vardy
Lot 102– Out of a Fort Wood 1/2 to Gr2 winner War Lord and the dam of champion Dancewiththedevil, this colt is a 1/2 to 4 winners including graded stakes winners Folk Dance and Capoeira, the family of Horse Of The Year Do It Again
Lot 135– Bred on the same cross as champion Tempting Fate, this 1/2 brother to 2 winners is out of a Var half-sister to Gr2 Sceptre Stakes winner Reflective Image
Lot 138– Out of a 1/2 to 4 stakes horses, and the dam of multiple graded stakes winner Barahin, this filly is a half/full sister to 3 winners including Christmas Hcp runner up Kazaar
Lot 152– This colt is out of a 3 time winning own sister to UAE 2000 Guineas runner up Zanzamar
Lot 169– This colt is out of a 3 time winning Kahal half-sister to East Cape star, and Dubai World Cup third, Paris Perfect
Lot 190– This colt is a 3/4 brother to Gr1 Champions Cup winner Master Plan and half-brother to Easter Handicap winner Great Rumpus and Gr2 Gerald Rosenberg winner Polyphonic
Lot 196– This colt is out of a 4 time winning Gr3 placed own sister to July winner Belgarion
Lot 205– This colt is out of a dual winning 1/2 to 2 stakes winners including Oaks winner Veiled Essence, granddam a stakes winning daughter of multiple champion sire Foveros
Lot 245– Bred like champion Tempting Fate, this colt is out of a full-sister to the stakes winning Lochlorien and half-sister to Kenilworth Cup hero Gothic and Mauritian star Tandragee
Lot 253– This colt is out of a dual winning Silvano 1/2 to dual Gr1 winner Eyes Wide Open
Lot 266– A 1/2 to 4 winners, one of whom won 8, this colt is out of a Jallad sired Gr2 SA Oaks runner up and half-sister to Gr2 Betting World Oaks second Sky Pirate
Lot 283– This filly is out of a Gr1 placed Trippi own sister to Gr3 winning 2yo Punk Rocker
Lot 298– This colt is out of a 4 time winning daughter of Trippi, and his granddam is a dual winning half-sister to 4 stakes horses including Cape Fillies Guineas winner Indiscreet Fantasy
Lot 306­– This filly is out of a winning 3/4 sister to the stakes placed Felicity Flyer, with her dam a 1/2 to Gr3 winner Empress Crown and to the Jet Master sired Ladies Mile winner Butterfly Girl
Lot 315– A full-sister to Gr3 Godolphin Barb second Master Of Illusion, and bred on a similar cross to Gr2 winner Basadi Faith, this filly is out of a dual winning stakes winning own sister to dual Gr1 winner Snowdance and very close relative of Gr1 winners All Is Secret and The Secret Is Out
Lot 325– This colt, closely bred to Elliodor is out of a dual winning 1/2 sister to dual Gr3 winner Super Elegant
Lot 346– Out of a Gr3 placed winner of four, this colt is a 1/2 to 3 winners notably Derby winner Mr Winsome, bred on similar lines to the Jet Master sired stakes winner Comet Chaser
Lot 347– This filly is a 1/2 to 7 winners notably Gr1 Golden Horseshoe winner Forest Indigo
Lot 348– Bred on similar lines to the Jet Master sired smart pair of Alexandra Palace and Masterly, this colt is a 1/2 to four winners including Swallow Stakes winner All At Once
Lot 366– This filly is out of a winning 1/2 to dual Gr1 winner, and champion, Along Came Polly, and is bred on similar lines to Jet Master's Gr1 winning son Master Plan and champion Young Rake
Lot 432– Out of a half-sister to triple Gr1 winner, and champion, Capetown Noir, this colt is a half-brother to two graded stakes winners including Gr1 winning champion Anything Goes
Lot 444– A 1/2 to Gr3 filly Glamorous Life, this filly is out of a Fort Wood daughter of dual Gr1 winner Duchess Daba
Lot 453– Out of a dual winning 1/2 to SA Fillies Classic winner Caughtintheslips, this filly is a 1/2 to 6 winners including three black type horses
MYBOYCHARLIE
Winner of the G1 Prix Morny, his best include Breeders' Cup winning champion Sistercharlie and fellow international Gr1 winners Begood Toya Mother, Euro Charline, Jameka, and Peggy Jean
Lot 284– This colt is out of a 1/2 sister to Gr2 Mill Reef Stakes winner Galeota, and the dam of Gr3 Sirenia Stakes winners Burnt Sugar and Brown Sugar, family of group winners Insatiable and Pipe Major
ORATORIO
Dual champion sire in Italy, his leading local runners include Van Halen, Snapscan, Love Bomb, Divine Odyssey, Ottimo, Ultra Magnus, Mardi Gras and Orator's Daughter
Lot 107– This colt is a full-brother to exported Racing Association Stakes winner, and Gr1 Cape Guineas runner up, Viva Rio and is also closely related to Gr1 2yo Ancestry (by Oratorio) and Oratorio's smart daughter Bequest
Lot 108– This colt is out of a winning 3/4 sister to Gr1 SA Classic third Youcanthurrylove and the stakes placed Green Lantern
Lot 263– This filly is out of a stakes winning Var 1/2 sister to Gr3 winner Star Express
Lot 273– This colt is out of a 4 time winning daughter of inform sire Elusive Fort
Lot 337– This filly is out of a Gr1 winning Jallad half-sister to Gr1 winning sprinter Stellite
PATHFORK
Irish Champion and half-brother to classic winner War Of Will, he is the sire of such graded stakes winners as Mighty High, Mr Flood, Jet Start, Red Chesnut Road, Marchingontogether and My Friend Lee
Lot 37– This colt is out of a winning 1/2 to multiple stakes winner Sea Cat
Lot 80– This colt is out of a four time winning 3/4 sister to Gr2 winner No Worries
POMODORO
July winner and Leading First Season Sire of his year, his current notable flagbearers include Guineas winner Russian Rock, Gr2 winner Cirillo and promising 2yo Barzalona
Lot 49– Out of a sister to a black type horse, this colt is a 1/2 to Gr3 2yo High Voltage
Lot 92– A 1/2 or full brother to 2 winners, this colt is out of a winning sister to Gr1 Singapore Airlines International Cup winner, and Gr1 Dubai World Cup runner up, Lizard's Desire
Lot 93– A 1/2 to 3 winners, this filly is out of a 1/2 to globetrotting dual Gr3 winner Nocturnal Affair
Lot 115– A 3/4 sister to the stakes placed Pleasure Jet, this filly, closely inbred to Northern Guest is out of a half-sister to globetrotting champion sprinter J J The Jet Plane and Gr3 winner Jet Legend -both of whom, like Pomodoro, were sired by Jet Master
Lot 118– This colt is out of a Gr3 placed 3 time winner who was second in the Swallow Stakes
Lot 124– This filly is out of a Galileo own sister to the Gr3 placed dam of Gr2 winner Mongolian Falcon, and her third dam is Breeders' Cup winner, and champion, Phone Chatter
Lot 125– A 1/2 to 2 winners, one of whom won five, this colt is out of a four time winning, Gr3 placed half-sister to Gr3 winner Hard Rock and the dam of Gr1 winning 2yo Potent Power
Lot 129– This filly is a 1/2 to 3 winners including Christmas Hcp runner up Mr Fitz
Lot 143– This filly is out of dual winning 1/2 to Gr3 Starling Stakes winner Mill Queen
Lot 194– A 3/4 sister to a multiple winner, this filly is out of a winning Dynasty 3/4 sister to Off To Stud Stakes winner Pecan Nut and 1/2 sister to Gr3 winner Pessoa
Lot 197– Bred on the same cross as Gr2 winner Golden Belle, this 1/2 sister to 2 winners is out of an 3 time winning Elusive Quality half-sister to Australian stakes winner and sire Keep The Faith
Lot 208– This colt is out of a stakes winning own sister to a stakes winner and half-sister to Gr1 winner and champion sprinter Rebel King, family of the Jet Master sired stakes winners Lance and Lockheed Jetstar
Lot 267– This filly is out of a winning 1/2 to the dam of Gr2 winner Basadi Faith (sired, like the filly on offer, by a son of Jet Master)
Lot 269– A 1/2 to 2 winners notably Gr3 Cape Classic winner Silver Operator, this colt is out of a stakes winning daughter of Captain Al and Gr1 Thekwini Fillies Stakes winner Roxanne-dam of Pomodoro's smart son Putontheredlight
Lot 288– A brother to 2 winners, this colt is out of a 4 time winning daughter of Fillies Guineas winner
Lot 290– This colt is out of a 1/2 sister to Gr1 winner Kournikova and G3 winner Princess Faberge
Lot 302– This colt is out of a half-sister to four time Gr1 winning champion Mother Russia
Lot 319– A 1/2 to a champion in Switzerland, this colt is out of a Rock Of Gibraltar half-sister to 3 stakes winners including Gr2 Up And Coming Stakes winner Newquay
Lot 321– This colt is out of a winning Captain Al 1/2 to 2 stakes horses including Guineas runner up Bush Pirate
Lot 324– This colt is out of a full-sister to Gr2 Charity Mile/Al Rashidiya winner Mujaarib
Lot 353– Out of a full-sister to Gr3 winning 2yo Walk On Bye, this colt is out of a Danehill Dancer daughter of British Gr1 winner, and star sprinter, Pipalong
Lot 389– This colt is out of a winning own sister to Winter Series/Gr3 Cup Trial winner African
Night Sky, granddam a Java Hcp winning daughter of champion US sire Cozzene
Lot 396– Closely inbred to Glorious Song, this colt is out of a winning own sister to Gr1 winner Bilateral, family of the Jet Master sired Gr1 winner Little Miss Magic
Lot 397– This colt is out of a 1/2 sister to 3 stakes winners including Gr1 Cape Derby winner Ertijaal and Gr2 Al Fahdi Fort winner Mushreq, family of top Australian sires Not A Single Doubt and Snippets
Lot 400– Out of a 1/2 to Gr3 winner Olympic Gold, this colt is a 1/2 to 3 winners including the stakes placed Watsonia
Lot 403– This colt, from the family of the Jet Master sired champion Mythical Flight, is out of a 3 time winning own sister to Syringa Handicap winner Secret Obsession -dam of Gr2 winner Bunker Hunt, Fillies Guineas second Silver Thursday and the smart Salvator Mundi
QUASILLO
The only son of the outstanding Sea The Stars (already sire of a promising sire son in the form of Sea The Moon) at stud in South Africa, he is a lightly raced Gr3 winning close relative of top Cape sire Querari, his small first crop has yielded the winner Miss Putin
Lot 57– This colt is a half-brother to 2 smart winners notably this season's top-class 3yo Catch Twentytwo, granddam is a stakes winning daughter of multiple champion sire Jet Master
QUERARI
The G1 winning son of Oasis Dream has sired a host of top performers including Querari Falcon, Head Honcho, Monks Hood, Wonderwall, Kampala Campari, Cockney Pride, Mill Queen, Kangaroo Jack, Rio Querari, and Cosmic Light
Lot 25– Out of a mare who won five, this filly is a 1/2 to 3 winners including Kings Cup winner Dark Moon Rising
Lot 27– This colt is out of the Silvano sired Gr2 Gold Bracelet winner Gallica Rose

Lot 28– This filly is out of a winning own sister to Gr3 Jubilee Hcp runner up Rainy Day Blues and half-sister to Gr2 Betting World 1900 victor Solid Speed
Lot 33– A 1/2 to a winner, this colt is out of Gr2 Gauteng Fillies Guineas winner Go Indigo
Lot 35– Out of a winning 1/2 to Australian Gr2 winner Rocha, this filly's granddam is a Gr1 South Australian Oaks winning daughter of Danehill
Lot 58– This colt is out of a Gr3 placed own sister to Perfect Promise Sprint winner Lesedi La Rona
Lot 62– A 1/2 to a winner, this colt is out of a daughter of Met winning champion Imperious Sue
Lot 79– This colt is out of Gr1 SA Fillies Classic/Gr2 SA Oaks winner Juxtapose -whose dual Gr3 winning dam was sired by Windrush -the broodmare sire of the sire's top sprinter Rio Querari
Lot 100– This filly is a 1/2 to 5 winners notably Gr2 SA Oaks winner Secret Potion
Lot 103– Out of a winning own sister to champion Mythical Flight, this filly is a half-sister to 3 smart winners including Gr2 SA Fillies Nursery second Miracle Flight
Lot 105– A 1/2 to 3 winners, this colt is out of a 3 time winning Silvano half-sister to 3 Gr1 winners including champions Gold Flier and Succesful Bidder
Lot 111– Bred on the same cross as graded stakes winners Head Honcho and Kampala Campari, this filly is out of a winning 3/4 sister to high-class fillies Dance With Al and The Merry Widow
Lot 116– This filly is a 1/2 to 6 winners including Gr3 Victress Stakes winner Star Express and Lady's Pendant heroine Star Burst Galaxy
Lot 117– A 1/2 to a winner, this colt is out of a five time winning daughter of Silvano and is bred on the same cross as graded stakes winners Cosmic Light and Wonderwall
Lot 155– This filly is out of a half-sister to exported Gr1 winner August Rush and to the Gr3 winning dam of G1 winning champion Tempting Fate, third dam is July winner Devon Air
Lot 166– This filly is out of a 1/2 sister to triple Gr1 winning champion Paraca
Lot 175– This filly is out of a 7 time winning half-sister to 3 black type horses including Gr1 Golden Slipper winner Chestnuts N Pearls, the famous Party Time family
Lot 176– Out of a stakes winning daughter of Ideal World, this colt is from the family of champions Colonial Girl and Edict Of Nantes
Lot 187– This colt is a full-brother to Gr1 Thekwini Stakes victress Querari Falcon
Lot 225– This colt is out of a winning daughter of champion, and prolific producer, Scented Royal -whose descendants include the likes of Franny, Janoobi and Sweet Sanette
Lot 239– Bred on the same cross as Guineas winner Monks Hood, this filly is a half-sister to 6 winners including The Scarlet Lady winner Parabola and stakes placed African Dynasty
Lot 248– Bred on the same cross as Head Honcho and Kampala Campari, this filly is out of a Captain Al half-sister to Gr3 winning millionaire Masai Warrior
Lot 251– A 1/2 to 4 winners including Gr2 filly Silent Crusade, this filly is out of a stakes winning Silvano half-sister to Cape Fillies Guineas winner Indiscreet Fantasy
Lot 258– Out of a stakes placed daughter of multiple champion sire Hussonet, this colt is a 1/2 to two winners notably dual Guineas winner Missisippi Burning
Lot 295– A 1/2 to 3 smart winners, this colt is out of a stakes placed own sister to G1 Empress Club Stakes winner Little Miss Magic, the famed Miss Lindeman family
Lot 297– This filly is out of a winning Jet Master 1/2 to the 7 time winning dam of Gr3 winner Captain Chaos and Memorial Mile winner Sacred Arrow
Lot 303– This filly is out of a stakes placed, 6 time winning daughter of Gr3 winner Honour And Glory
Lot 312– This filly, whose dam is closely inbred to Storm Bird, is out of a stakes placed daughter of Var and her third dam is Gr2 Prix Robert Papin heroine Ocean Ridge
Lot 330– Out of a stakes placed daughter of Redoute's Choice, this filly is from the family of international stars Elvstroem, Haradasun, Highland Reel and Starspangledbanner
Lot 354– Out of a stakes placed winner of 3, this colt is a full-brother to 3 winners notably exported Gr2 Guineas/Gr2 Dingaans winner Monks Hood
Lot 357– A 1/2 to 4 winners, this filly is out of a dual winning own sister to the dam of graded winners Cousin Liz and Gimme One Night and 1/2 sister to the Gr1 winning dam of top-class filly Lady Of Steel
Lot 365– This colt, whose dam is a dual winning 1/2 to Gr2 winner Polar Moon, is out of a three-parts sister to Horse Of The Year, and 4 time Gr1 winner, Legislate
Lot 415– Bred on the same cross as Rio Querari, this filly is out of a winning 1/2 to 2 stakes winners notably Horse Of The Year, and dual Gr1 winner, Irish Flame
Lot 420– Out of Zimbabwe star Control Freak, this colt is a 1/2 to two black type horses including Gr1 Allan Robertson Championship runner up Cavivar
Lot 459– This colt is out of a Gr2 Gold Bracelet runner up and daughter of high-class sire/broodmare sire Hard Spun, his third dam is dual Gr1 winner, and champion, Mythical Play
Lot 461– This colt is out of a full-sister to Gr1 winning sprinter Gulf Storm and Gr3 Sycamore Sprint heroine Seattle Singer and half-sister to current East Cape star Global Drummer
RABADA
The grandson of Storm Cat was a top-class racehorse, winning the Gr1 Premiers Champion Stakes at two and Gr1 Daily News 2000 at three
Lot 71– A 1/2 to 2 winners, this colt is out of a Syringa Hcp winning 1/2 to Gr3 winner Mzwiilili and to the dam of current star filly War Of Athena
Lot 274– This filly is out of a winning half-sister to five stakes horses notably globetrotting champion and successful sire Jay Peg, family of the Storm Cat line champion Kochka
Lot 434– This colt is a 1/2 to 6 winners including dual Gr3 Track And Ball Oaks winner Witchcraft and to this season's Ruffian Stakes winner Under Your Spell
RAFEEF
The Gr1 Computaform Sprint winning brother to champion Mustaaqeem has made a promising start with his early winners including Bella Chica, Civil Rights, Dockofthebay and Star Of The West, and BSA Cape Yearling Sale Cup heroine Mounia
Lot 1– A 1/2 to 6 winners including Fillies Guineas winner Maybe Yes, this filly is out of a winning 3/4 sister to the stakes winning Ramblin Jac Eliot and half-sister to the stakes winningto 2 stakes granddam of top 3yo Catch Twentytwo
Lot 6– This colt is out of a Gr3 placed 4 time winning sister to speedy stakes filly Free State
Lot 12– This colt is out of Gr3 Three Troikas Stakes winner Fish River
Lot 22– This colt is out of a full-sister to the Gr3 winning dam of Summer Pudding
Lot 112– This colt's stakes placed, 7 time winning dam is a Silvano 1/2 to the dam of Gr3 winner Saragon, granddam won the Lady's Slipper Stakes and Dahlia Plate
Lot 134– Closely inbred to Danehill, this filly is out of a 4 time winning daughter of Breeders Guineas winner Dancing Penny

Lot 157– Closely inbred to National Assembly, this colt is out of a stakes winning 3/4 sister to Gr1 winner Undercover Agent
Lot 167– Inbred to Danehill, this filly is out of a 1/2 sister to champion Here To Win
Lot 199– From the same female line as Danehill (grandsire of Rafeef), this half-sister to 3 winners, including Oaks placed Royal Utopia, is out of Fort Wood's4 time Gr3 winner Queen's Bay
Lot 215– This colt is out of a winning own sister to Gr1 Gold Challenge winner Undercover Agent
Lot 230– This colt is out of a winning 1/2 sister to Gr3 Kings Cup winner Bulleting Home
Lot 241– Closely inbred to Danehill, this filly is out of a stakes placed daughter of a Gr2 Camellia Stakes runner up, family of Classy Cathy, Placerville and Rich Man's Gold
Lot 256– This filly is out of a winning 1/2 to Gr1 winning sprinter Contador
Lot 262– A 1/2 to exported Gr3 performer Parterre, this colt is out of a stakes placed daughter of the Sadler's Wells sired Oaks winner Front House
Lot 281– This filly is a 1/2 to 5 winners including Gr3 Champion Juvenile Cup winner O Tamara
Lot 282– Out of an own sister to Gr3 2yo Beat The Retreat, this colt's dam is a dual winning 1/2 to 3 stakes winners including dual Gr1 winner Snowdance
Lot 311– A 1/2 to a five time winner, this colt is out of Gr2 Post Merchants winner Varikate
Lot 320– Inbred to Danehill, this filly is out of a full-sister to Kenilworth Cup winner Mercurana and half-sister to July winning champion Marinaresco
Lot 368– This filly is out of a winning full-sister to Australian Gr2 winner Howmuchdoyouloveme
Lot 417– Out of a winning daughter, closely inbred to Fall Aspen, of Fillies Guineas winner Dog Rose, this colt is a 1/2 to 7 winners including the stakes placed pair of Smart Colleen and Troop The Colour as well as Flying Comfort, a multiple winner in Hong Kong and South Africa
RED RAY
The Western Winter son, and Gr1 Mercury Sprint winner, made the perfect start when his very first runner, Global Glory, won
Lot 238– From the family of Bold Ruler and Western Winter's smart son Last Winter, this colt is out of a 1/2 sister to Gr3 winner Inverroche
ROYAL MO
Winner of the Gr3 Robert B.Lewis Stakes, he is the only son of champion and sire sensation Uncle Mo, sire of promising stallions Nyquist, Laoban and Outwork, at stud in South Africa. This is his first crop
Lot 70– This colt is out of a dual winning 1/2 sister to Gr1 winning two-year-old Eden Roc
Lot 171– This colt's dam won three and his granddam is a full-sister to G1 winning champion Let's Rock'N Roll and half-sister to fellow Gr1 winning champion In The Fast Lane
Lot 174– This filly's dam was a stakes placed winner of 7, granddam a stakes placed winner of six
Lot 223– Bred on a similar cross to champion Nyquist, this 1/2 brother to 6 winners is out of a Storm Cat half-sister to a pair of graded/group winners, female line of Mr Prospector and Seattle Slew
Lot 358– This colt's granddam is a 3 time winning own sister to the dam of champion, and exported Cape Guineas, winner Pointing North and 3/4 sister to Gr1 winning sprinter Rodoille
SILVANO
Now retired from stud duty, the five time Champion Sire of South Africa is responsible for numerous top-class horses, including four July winners, reigning Horse Of The Year Summer Pudding and red hot sire Vercingetorix
Lot 29– A full/3/4 sister to 2 winners, this filly is bred on similar lines to Silvano's Gr1 winning son Al Sahem and the latter's Gr1 Summer Cup third own brother Almutawakel and the dam of dual Gr3 winner Goodtime Gal
Lot 51– This filly is out of Captain Al's Gr2 Fillies Championship runner up Highly Decorated and from the family of Captain Al's Cape Guineas winning sire son William Longsword
Lot 74– A 3/4 brother to Silvano's stakes winning daughter Omaticaya, this colt is out of a dual Gr3 winning daughter of Jet Master and bred on the same cross as Gr1 winners Hawwaam, Kilindini and Silvano's Pride
Lot 96– This filly is out of Gr1 Thekwini Stakes winner Lauderdale
Lot 97– Bred on the same cross as Met winner Martial Eagle, this filly is a 1/2 sister to 6 winners notably Singapore champion Lizarre and Winter Guineas second Lake Arthur
Lot 106– A 3/4 sister to Algoa Cup runner up Ollivander, this filly is out of speedy Banyana Handicap winner Little Genie -a half-sister to four stakes horses
Lot 122– From the family of Silvano's Derby winning son Bravura, this filly is out of a full-sister to champion Mother Russia -herself dam of dual Gr1 winning champion Nother Russia
Lot 133– Out of a Gr3 winning own sister to Gr1 Mercury Sprint winner August Rush, this filly is a half-sister to 2 winners notably Gr1 winner, and champion, Tempting Fate
Lot 136– This filly, a 1/2 to Gr3 winner Ultimate Dollar, is a full-sister to Gr2 Gold Bracelet winner Miyabi Gold and Jockey Club Stakes winner Konkola
Lot 153– This colt is out of a Gr3 placed half-sister to Silvano's Gr3 winning daughter Platinum Class
Lot 185– This colt is out of a winning 1/2 to Gr1 winning 2yo Talahatchie, and three-parts sister to Gr2 winner Dance With Al and dual stakes winning 2yoThe Merry Widow
Lot 191– Out of a Gr2 winning 3/4 sister to four time G1 winner, and dual champion Princess Victoria, this colt is a 1/2 brother to Gr2 Westerrn Cape Fillies Championship winner Princess Calla
Lot 193– Bred on the same cross as Gr1 winner Orchid Island, this 1/2 or full sister to 5 winners is out of a half-sister to Horse Of The Year and top sire Dynasty and Gr2 winner Sequoia
Lot 229– A 1/2 to the stakes placed Hope Is Power, this colt is out of Gr3 winner Sarasota, the family of Silvano's exported G1 Woolavington 2000 winning daughter Do You Remember
Lot 291– Bred on the same cross as Hawwaam, Kilindin and Silvano's Pride, this colt is out of a dual winning 1/2 to triple graded winning millionaire Kavanagh
Lot 309-a 1/2 to the stakes winning Miss Frankel, this colt is out of champion, and triple Gr1 winner Val De Ra, a 1/2 to 4 stakes winners including the Silvano stakes winner Palladium
Lot 318-This filly is a 3/4 sister to Gr3 winning millionaire Bulsara (by Silvano) and July winning champion Marinaresco (by Silvano) family of Horse Of The Year Celtic Grove
Lot 333– This colt is out of a Redoute's Choice 1/2 to smart filly Zarzali, and granddam is a half-sister to unbeaten Arc winning champion Zarkava (dam of Gr1 winner, and sire, Zarak)
Lot 350– This colt is out of a Gr1 winning daughter of Jet Master and thus bred on the same cross as Hawwaam, Kilindini and Silvano's Pride
Lot 359– Bred on the same cross as Al Sahem, Bold Silvano and Kings Gambit, this filly is a full-sister to Gr2 The Debutante second Arissa and Somerset 1200 second Arabian Air
Lot 381– This colt is out of a dual winning sister to 3 stakes winners including champion, and triple Gr1 winner, All Is Secret and Gr1 Allan Robertson Championship winner The Secret Is Out
Lot 390– This filly is a full-sister to Gr3 winning millionaire Silvan Star and three-parts sister to July winning champion, and Gr1 sire, Bold Silvano
Lot 414– This filly, bred like Orchid Island, is out of a full-sister to Equus Champion Cherry On The Top (dam of Silvano's Gr1 daughter Blossm) and 1/2 sister to the Gr3 winning dam of Silvano's Horse Of The Year daughter Summer Pudding
Lot 416– Bred like Marinaresco and Nightingale, this filly is out of Gr3 winner Close The Gap
Lot 460– This colt is out of a dual Gr1 winning Rock Of Gibraltar 1/2 to unbeaten Gr2 Richmond Stakes winner, and sire, Harbour Watch, his fourth dam is legendary broodmare Fall Aspen
SKITT SKIZZLE
Son of Jet Master who has made his mark through Gr3 Sycamore Sprint winner Tropic Sun, Secretariat Stakes winner Cordillera, G1 performer Tierra Del Fuego, and the likes of Ice Lord, and May Queen
Lot 178– This filly is a 1/2 to 9 winners including July winning champion Heavy Metal
Lot 200– This filly is a full-sister to Secretariat Stakes winner Cordillera
SOFT FALLING RAIN
Deceased globe-trotting champion whose first two crops have produced the likes of Montreal Mist, World Radar, Gin Fizz, Pray For Rain, Purple Cloud and Alramz
Lot 39– This colt is out of a High Chaparral 3/4 sister to Horse Of The Year Igugu, and 1/2 sister to 3 other stakes horses notably Craven Plate winning sire Honorius
Lot 55– This colt, inbred to Storm Cat, is out of a 3 time winning 1/2 sister to Fillies Guineas winner Maybe Yes, this is the family of top class 3yo Catch Twentytwo
Lot 76– Inbred to Storm Cat, this filly is out of a 3 time winning own sister to the stakes placed Georgia On My Mind, family of champion Yorker
Lot 402– This colt is out of a six time winning daughter of Gr2 winner Supper Club, closely related to the stakes placed 2yo Hope Is Power
THE UNITED STATES
A Gr1 winning son of the world's premier sire Galileo, he is a full-brother to multiple Gr1 winners Hermosa and Hydrangea and from the family of Breeders Cup Mile winning champion sire Last Tycoon, made a big splash when his first runner, Sheela, won the Storm Bird Stakes on debut
Lot 10– Closely inbred to Sadler's Wells, this filly is out of a Fastnet Rock half-sister to 2 group/graded winners including former KZN sire Bankable
Lot 31– A half-brother to Christmas Hcp winner Mount Anderson and the stakes placed Keepingthepeace, this colt is out of Gr1 Golden Slipper winner Gilded Minaret
Lot77– Carrying full brothers Sadler's Wells and Fairy King in her pedigree, this filly is a 1/2 sister to five winners including Kenilworth Cup winner Smart Mart
Lot 249– A 1/2 to a Futura colt who made R1.2 million at the 2020 National Sale, this colt is out of a dual winning half-sister to Winter Oaks/Lady's Bracelet winner Rush For John

Lot 286– A 1/2 to a winner, this colt is out of a Dalakhani 1/2 sister to Gr2 winner Dark Islander
Lot 300– A 1/2 to five smart winners, this colt, closely inbred to Pivotal, is out of a Pivotal daughter of Gr1 winning champion Kundalini from the family of Kooyonga and Roland Gardens
Lot 329– A 1/2 to 4 winners, including the stakes placed Singing In Seattle, this colt is out of a winning 3/4 sister to Gr1 Cape Derby winner Top Seller
Lot 352– Out of a winning Jet Master 1/2 to Gr1 winning sprinter O Caesour, this filly is a half-sister to four winners notably Gr2 Umkhomazi Stakes/Gr3 Godolphin Barb Stakes winner African Warrior
Lot 370– A half-sister to Champion Juvenile Cup winner Foreign Source, this filly's third dam is Gr1 Coronation Stakes winner Exclusive (a 1/2 sister to the Sadler's Wells sired 2000 Guineas winner Entrepreneur)
Lot 375– Closely inbred to Sadler's Wells, this colt is a 1/2 to 4 winners including Gr2 sprinter Amazing Strike
Lot 433– Closely inbred to Sadler's Wells, this filly is out of a 1/2 to Kings Cup winner Born To Perform, dam a dual winning daughter of champion Dancer's Daughter
Lot 448– Closely inbred to Sadler's Wells, this filly is out of a dual winning sister to the stakes placed Eugenes and half-sister to champion Hermoso Mundo, the famed "E" family
Lot 458– A 1/2 to 4 winners, including Gr2 winner Montreal Mist, this filly is out of a stakes winning daughter of Var, the family of Irish Derby winner Jack Hobbs
TIME THIEF
Redoute's Choice's Zeditave Stakes winning son is best known as the sire of dual Australian Gr1 winner In Her Time
Lot 261– A 1/2 to four winners, including the smart, stakes placed Brazil Nut, this colt is out of a dual winning Captain Al mare from the family of champion Jungle Warrior
Lot 278– Closely inbred to Danehill, this colt is out of a speedy, stakes winning daughter of Rock Of Gibraltar, family of Australian champion Trapeze Artist
Lot 428– This filly is out of Bauhinia Handicap winner Crown Of Roses
Lot 450– Closely inbred to Danehill, and a half or full brother to 2 winners, this colt is from the family of Sadler's Wells, Nureyev, Thatch, Archipenko and Blame -to name but a few
TRIPPI
Champion sire whose progeny include the Gr1 winners Afrikaburn, Chimichuri Run, Deo Juvente, For The Lads, Jet Dark, Lobo's Legend, R Heat Lightning and Real Princess
Lot 68– A full-brother to Cape Guineas runner up and Mauritian star White River, this colt is also a three-parts brother to the stakes placed dam of Storm Bird Stakes winner Sheela
Lot 82– This filly is out of a 3 time winning daughter of Gr3 performer Prix Du Sang
Lot 237– This filly is a 1/2 to 5 winners including Gr2 Senor Santa Stakes winner Vars Vicky

Lot 317– This colt is a three-parts brother to the Trippi sired, exported Gr1 SA Classic winner Lobo's Legend, the family of this season's high-class 3yo Seeking The Stars
Lot 349– Out of a stakes winning daughter of Rock Of Gibraltar, this filly is a full-sister to BSA August Million winner Broadway Trip, granddam a 1/2 to Australian star Naturalism
Lot 436– Out of a Gr2 winning daughter of Dynasty, this colt is an own brother to 2 winners including R6 million buy, and Cape Derby/Charity Mile second Charles
Lot 451– Out of a Gr3 winning daughter of Kahal, this colt is bred on the same cross as G1 Tsogo Sun Sprint winner Chimichuri Run
TWICE OVER
The dual Champion Stakes winner has sired a host of high-class gallopers headed by dual July winner Do It Again, Gr1 winning two-year-old Sand And Sea and four time graded stakes winner Doublemint
Lot 30– A 1/2 to the smart, stakes placed pair of Battleoftrafalgar and Pillar Of Hercules, this filly is out of Rock Of Gibraltar's KRA Fillies Guineas winner Gibraltar Blue
Lot 45– Out of a Jet Master 1/2 to Gr2 winning 2yo Winterinthewoods and 3/4 sister to G3 winner Whatalady, this filly is a half-sister to Gr3 Byerley Turk winner Tristful
Lot 78– This filly is a 1/2 to 7 winners including Ladies Mile winner Shamrock Wind and ill-fated Gr2 Camellia Stakes winner Golden Belle, dam a 3/4 sister to a pair of Guineas winners in Germany
Lot 99– This filly is out of Captain Al's Irridescence Stakes winning daughter Leeward
Lot 188– This colt is out of a full-sister to 2 stakes winners, notably Gr2 winner Cycad, and to exported dual Gr1 winner Slumdogmillionaire, family of Aus Gr1 winner, and sire, Runyon
Lot 219– Bred on the same cross as Gr1 winner Sand And Sea, and closely inbred to Blushing Groom, this filly is a 1/2 to 3 winners including Winter Oaks winner Duchess Of Bourbon
Lot 242– This filly is a 1/2 to 3 winners including Gr2 Post Merchants winner Sniper Shot
Lot 244– Out of a dual Gr1 winning 1/2 to Captain Al, this colt is a half-brother to 7 winners including dual Gr1 winner Thunder Dance and the much vaunted, stakes placed Shadow Ofhis Smile
Lot 279– A 1/2 to Umkhomazi Stakes second So Var, and a multiple winner, this colt is out of a Gr2 winning 1/2 sister to 2 graded winners notably US Gr1 winner Gypsy's Warning, family of Twice Over's smart daughter Twice As Smart
Lot 296– Closely inbred to Roberto, this colt is out of a winning 1/2 sister to 2 stakes winners
Lot 305– This filly is out of Gr1 Allan Robertson Championship runner up Up Front
Lot 364– This filly is a half-sister to four winners notably Gr2 Diadem Stakes winner Rio Querari, and her dam is a full-sister to graded stakes winners Nordic Breeze and Rushing Wind
Lot 407– Out of a Gr3 winning sister to July winning champion Big City Life, and bred on the same cross as Do It Again, this colt is a half-brother to 4 winners, all stakes horses, including Gr2 winner Snapscan and current high-class 3yo Chat Ching
Lot 409– From the family of champions Jay Peg and Kochka, this colt is out of Gr3 Final Fling Stakes winner Cat And The Moon (sired, like Kochka, by Black Minnaloushe)
VAR
Consistently among the country's leading sires, Var has sired a host of stars including champions Variety Club, Anything Goes, Val De Ra, Via Africa and Vardy
Lot 47– This filly is a 3/4 sister to Gr2 Senor Santa Hcp winner Happy Forever
Lot 163– This filly is out of a winning half-sister to the promising Legitimate, granddam is Gr1 SA Fillies Classic winner Bambina Stripes
Lot 202– Closely inbred to Storm Cat, this colt is out of a half-sister to 3 black type horses, notably globetrotting champion, and short-lived sire, Soft Falling Rain and Gr2 winner Let It Rain
Lot 224– A 1/2 to 2 winners, this colt is out of a dual stakes winning daughter of Jet Master and is thus bred on the same cross as Gr1 winners Rivarine and Vardy
Lot 294– A full-brother to Gr2 SA Nursery winner William The Silent and 1/2 to 3 other winners including the stakes placed Stopalltheclocks, this colt is out of Fillies Guineas second Tick Tock
Lot 322– This colt is out of a half-sister to Gr2 winners Royal Vintage and Alderry (the latter dam of Gr1 SA Derby winner Al Sahem and Gr1 Summer Cup third Almutawakel)

Lot 331– This filly is out of a 1/2 to 4 stakes horses notably champion Almah (dam of Gr3 winner Sensible Lover) and fellow graded stakes winners Zambucca and Zambomba

Lot 404– Out of a 1/2 to Gr1 placed two-year-old Skanky Biscuit, this colt's granddam is Gr3 Prix du Calvados winner Blushing Gleam, a daughter of champion sire Caerleon
Lot 411– This colt is a three-parts brother to the Var sired Gr1 winning sprinter Contador
Lot 440– Out of a Sadler's Wells mare from the family of the Sadler's Wells Oaks winner Imagine, this colt is a 1/2 to 4 winners including the stakes placed pair of Fah Fee and Glory Days
VERCINGETORIX
Silvano's Jebel Hatta winning champion, and National Sale buy, has made an excellent start to his stud career with his first two crops headed by the graded stakes winners Vernichey, African Warrior, Ikigai and Seeking The Stars
Lot 3– This colt is out of a Galileo own sister to Investec Derby runner up At First Sight
Lot 20– A 1/2 to 3 winners, one of whom won six, this filly is out of a dual winning 1/2 to G3 Sycamore Sprint second Mary Stuart granddam is Gr3 winner Waterwise
Lot 43– This colt is out of a Jockey Club Stakes winning daughter of top sire Dynasty
Lot 144– A 1/2 to 3 winners, this colt is out of a four time winning daughter of Fort Wood
Lot 158– A 3/4 brother to Vercingetorix's Summer Juvenile Stakes winner Ambiorix, this colt is a 1/2 to 3 winners including a dual Gr3 winner sired by Vercingetorix's own sire Silvano
Lot 195– A 1/2 to 2 winners, including the smart Sheer Talent, this colt is out of a full-sister to the dam of the smart Anna Capri, dam also a half-sister to multiple Gr1 winning champion National Colour -the dam of champion Mustaaqeem and Gr1 winner, and promising sire, Rafeef
Lot 236– A 1/2 to 2 smart winners, including useful 3yo Shah Akbar, this filly is out of a Galileo 1/2 sister to Gr2 The Debutante second Dijla, family of breed shaping sire Green Desert
Lot 247– A 1/2 or full sister to 2 winners, this filly is out of a Gr3 winner who won six
Lot 255– A 1/2 sister to Zimbabwe Guineas winner Sygone, and three-parts brother to smart fillies Smoking Hot and Say When, this filly is out of Gr2 Betting World Oaks second Sky Pirate
Lot 257– This filly is a half-sister to 5 winners including Gr3 Langerman winner Snow Report
Lot 379– This filly is out of a Dynasty sired stakes winning 1/2 to Somerset 1200 winner Cool Zone
Lot 338– A 1/2 to Gr3 filly Slalom Queen, this colt's stakes placed, nine time winning dam is a half-sister to G1 winner Viva Maria (dam of Met third Sovereign Spirit) and own sister to Gr2 winner Bichette and 3/4 sister to Gr1 winner Warrior's Rest
Lot 394– A 3/4 sister to 2 winners, including the stakes placed Klever Kathy, this colt is out of a full-sister to July winning champion Big City Life and Gr3 winner, and high-class producer, Cash Register
Lot 408– The family of Vercingetorix's high-class son Padre Pio, this half-sister to 3 winners is out of a stakes placed daughter of Fort Wood bred on similar lines to Horse Of The Year Legislate
Lot 413– This colt is out of a dual winning 1/2 sister to G2 Tibouchina Stakes winner Red Dor, family of Gr3 winner Charming Chestnut (sired by Vercingetorix's broodmare sire National Assembly)
Lot 418– A 1/2 to 8 eight winners, this colt's dam is a full-sister to the stakes placed Quick As Lizard, the family of the Vercingetorix sired Gr1 winner Vernichey
Lot 435– A 1/2 to the useful King Of The Delta, this colt (whose dam is closely inbred to Storm Bird)'s granddam is a Storm Cat half-sister to Gr1 Malibu Stakes winner Run Man Run
Lot 447– Inbred multiple times to Danzig, this colt is out of a winning Exchange Rate 1/2 to UAE 2000 Guineas third Ajwad, family of UAE Triple Crown winner Asiatic Boy
VISIONAIRE
Winner of the G1 King's Bishop Stakes, he is the sire of Gr1 winner Takingthepeace and fellow graded stakes winners Heaps Of Fun, Africa Rising, The Thinker and Royal Pleasure
Lot 56– Out of a dual Oaks winning champion, this colt is a 1/2 to eight winners, six black type horses, notably Gr1 winning champion Russet Air -sired, like the colt in question, by a Gone West line horse
Lot 63– A 1/2 to 3 winners, including SA Nursery third Double Appeal, this filly is out of a Gr1 winning daughter of Met winning champion Imperious Sue
Lot 146– Out of a full-sister to UAE 2000 Guineas third Ajwad and 3/4 sister to Dubai star Asiatic Boy, this filly is a half-sister to 2 winners including the very smart, exported Marshall
Lot 271-Out of Broodmare Of The Year Strawberry Lane, this colt is a half-brother to 8 winners including the Gone West line Gr1 winning siblings Redberry Lane and Solo Traveller
Lot 301– This colt, whose dam is a half-sister to the Gone West line triple Gr1 winning champion Capeptown Noir, is out of a full-sister to the dam of champion Anything Goes and exported Gr3 winner Green Laser, granddam Akinfeet was Broodmare Of The Year in 2013
Lot 332– This colt is out of Gr3 Track And Ball Oaks winner Zante
Lot 374– Closely inbred to Gone West, this colt is out of a dual winning 1/2 to 2 black type horses, notably Gr3 Acacia Hcp winner Lady Of Steel, granddam is Gr1 winner Fair Maiden
Lot 443– A 1/2 to 2 winners, this filly is out of the Gr1 placed stakes winner Dubai Gina
WHAT A WINTER
Four time Gr1 winner, and Leading First Season Sire of his year, his increasing list of stakes winners include champion Russet Air and fellow Gr1 winners Clouds Unfold and Warrior's Rest
Lot 18– This filly is out of Silvano's Gr1 Summer Cup winning daughter Flirtation
Lot 23– A 1/2 to a winner, this filly is out of a 1/2 sister to Horse Of The Year Futura
Lot 40– This colt is out of the Trippi sired Equus Champion and millionaire Hammie's Hooker
Lot 60– This colt is out of a wining own sister to Gr2 Gold Bracelet winner Razzle Dazzle Rose
Lot 64– A 1/2 to PE Gold Cup winner Shady World, this colt is out of a full-sister to champion Monyela and three-parts sister to legendary South African champion Horse Chestnut
Lot 67– This filly is out of a dual stakes winning own sister to Horse Of The Year, dual Gr1 winner, and sire Irish Flame, her first two dams both won the Winter Oaks
Lot 72– Out of a Silvano 1/2 to Gr3 winner Philonikon, this colt is a half-brother to 3 winners including Dahlia Plate victress Joking
Lot 119– A 1/2 to 3 winners including Fillies Guineas second Mary O, this colt is out of a stakes placed, 4 time winning own sister to East Cape Oaks winner Miss Scaramanga, dam bred on similar lines to Hong Kong champion Sacred Kingdom
Lot 132– Closely inbred to Gone West, this filly is a half-sister to 4 winners including the 4 time winning dam of Dahlia Plate second Turbo
Lot 186– This filly is out of a four time winning 1/2 sister to dual stakes winner Robinson Crusoe
Lot 192– A 1/2 to 5 winners, this colt is out of Golden Slipper winner Princess Sassi
Lot 211– A 1/2 to a winner, this filly is out of Gr2 Sceptre Stakes winner Reflective Image
Lot 218– A 1/2 to KZN Yearling Sale Million winner Lunar Rush, this filly is out of an 8 time winning, Gr3 placed daughter of Silvano, granddam was a dual winning 1/2 to Gr1 winning sprinter All Will Be Well, the family of US champion Silent Screen
Lot 260– This colt is out of the Querari sired 5 time winning, and Bauhinia Stakes second Spring Wonder, his granddam is a winning 1/2 to 2 stakes winners including dual Gr1 winning sire Crimson Waves
Lot 287– A 1/2 to two smart multiple winners, this colt's first two dams are daughters of More Than Ready and Red Ransom, and his granddam is a full-sister to Australian Horse Of The Year Typhoon Tracy, stakes winner Red Element and dual Oaks runner up Kylikwong
Lot 310– Bred on the same cross as the sire's top-class daughter Magical Wonderland, this filly is a half-sister to 7 winners notably Hong Kong Gr3 winner Chefano and Gr2 filly Vino Veritas
Lot 339– Out of a full-sister to Gr2 winner Prestic, this colt is a half-brother to two stakes winning East Cape champions in the form of Kimberley Star and World Radar respectively
Lot 343– A 1/2 to 2 winners, this colt is out of a stakes winning daughter of champion sire Trippi, from the family of the Western Winter sired stakes winner Winter Fever
Lot 345– Out of a Fillies Guineas runner up, and daughter of Derby winner and successful sire New Approach, this colt is from the same family as the likes of Wylie Hall, Melody Belle, Anamato, Drum and current high-class 2yo Anamoe
Lot 438– A 1/2 to 3 winners, one of whom won 9, this filly is out of a winning sister to Argentinian Gr1 winner Smart Wells
Lot 454– Out of a mare by champion sprinter, and increasingly successful broodmare sire, Oasis Dream, this colt is from the same family as champion Leroidesanimaux and legendary broodmare Hasili, as well as top sprinter So Factual and Oasis Dream's high-class daughter Visit
Lot 456– This filly is out of a dual stakes winning Silvano half-sister to four stakes horses including globetrotting champion, and successful sire, Jay Peg
WILLIAM LONGSWORD
The son of Captain Al won six of just eight starts including the Gr1 Cape Guineas -won previously by the likes of Captain Al and Jet Master, his early first runners include impressive winner Safe Return
Lot 14– Out of a stakes placed own sister to the Gr3 placed dam of champion Lady In Black, and half-sister to Gr1 winner Talatachie, this colt is bred on similar lines to the Captain Al sired stakes winners Dance With Al and The Merry Widow
Lot 66– A 1/2 to a multiple winner, this filly is out of a Gr3 placed half-sister to Champion Sprinter, and promising sire, Captain Of All -sired, like William Longsword by Captain Al
Lot 75– This colt is out of a stakes placed 3 time winning daughter of Trippi -sire of William Longsword's Gr1 winning half-sister Real Princess

Lot 114– Out of a full-sister to legendary stayer, and seven time Gr1 winner, Yeats, this filly (closely inbred to Sadler's Wells) is a half-sister to 7 winners including Irish champion Torcedor and the smart looking Eagle Alley
Lot 123– A 1/2 to 5 winners, including the stakes placed Sylvianna, this colt is out of a four time winning half-sister to triple SA Horse Of The Year Pocket Power and the latter's Met winning own sister River Jetez (herself dam of Gr1 winner Rivarine and Gr3 heroine Delta Queen)
Lot 128– This colt is out of an Invincible Spirit 1/2 sister to 3 international black type horses

Lot 150– A 1/2 to 2 winners, this colt is out of a 5 time winning sister to Gr1 SA Fillies Sprint second Maelstrom and 1/2 to Gr2 winnner Mike's Choice, bred on a similar cross to Carry On Alice
Lot 160– Closely inbred to Fort Wood, this filly's dam ran second in the Gr2 SA Oaks and is a full-sister to Gr1 Majorca Stakes winner Nightingale and R9 million buy Masaki
Lot 207– A 1/2 to 4 winners, this colt is out of a winning 1/2 sister to G3 winner Jalberry -the dam of 5 stakes horses, including Gr2 winner Purple Diamond, and granddam of Gr1 winner Silvano's Pride and to the dam of Gr1 winners Redberry Lane and Solo Traveller
Lot 272– This colt is out of a 3 time winning own sister to Gr1 winners Redberry Lane and Solo Traveller and Fillies Guineas second Strawberry Ice (dam of Gr2 winner Flying Ice)
Lot 277– Out of a stakes winning daughter of Trippi (sire of Real Princess), this colt traces back to Bluebell Girl -the fourth dam of William Longsword himself
Lot 280– Closely inbred to Sadler's Wells, this filly is out of triple Gr3 winner Sweet Virginia, and is a half-sister to 5 winners notably dual July winner, and Horse Of The Year, Do It Again and Hong Kong Gr3 winner Horse Of Fortune (aka Strongman)
Lot 285– This filly is out of a dual winning Var 1/2 sister to Gr1 Mercury Sprint winner Fly By Night
Lot 328– This colt is a 1/2 to 4 winners notably dual South African Horse Of The Year Legal Eagle
Lot 334– Out of a winning Jallad 1/2 sister to 2 black type horses, this colt is a half-brother to 3 winners notably Gr2 Hawaii Stakes winner Zouaves, family of French classic winner Zalaiyka
Lot 335– This colt is a three-parts brother to Irridescence Stakes winner Red Disa and Gr1 Cape Fillies Guineas second Tick Tock -dam of G2 SA Nursery winner William The Silent
Lot 378– Bred on a similar cross to the likes of Emerald Cove and Fiorella, this colt is out of a five time winning 1/2 sister to five time Gr1 winner Inara
Lot 393– Out of a mare who won 3, this colt is a 1/2 to 2 winners including Gr3 Final Fling Stakes winner Brave Move, granddam is a Gr3 winning daughter of Goldkeeper-broodmare sire of Captain Al's Gr1 winning daughters All Is Secret and The Secret Is Out
Lot 398– This colt is out of a winning 1/2 sister to New Zealand Gr3 winner Moozoon
Lot 419– A 1/2 to 5 winners, including Gr1 winning champion filly Just Sensual, this filly is a daughter of Gr1 Golden Slipper winner, and Equus Champion, Consensual, the filly is closely inbred to Dancing Champ
Lot 452– A 1/2 to 2 winners, including the smart Coldhardcash, this colt is out of a stakes placed Var half-sister to Gr1 winning champion National Currency and Gr2 winner Dollar Bright
WILLOW MAGIC
Dubawi's SA Nursery/Dingaans winning son made a pleasing start to his stud career with his first crop headed by Hawaii Stakes winner winner MK's Pride and the smart filly Magical Flight
Lot 179– This colt is out of a full-sister to Syringa Hcp runner up Saucy Savannah and half-sister to Gr1 winner Pick Six, granddam a half-sister to G2 winner Bridal Paths
Lot 204– This colt is out of a 1/2 to Gr1 Summer Cup winner Wagner and Hong Kong Gr3 winner Nassa
Lot 252– Out of a six time winning daughter of Silvano, this filly's granddam is a half-sister to Gr1 Coronation Stakes winner Golden Opinion
Lot 326– This colt is out of Off To Stud Stakes winner Wukkin' Up
WINGS OF DESIRE
The Dante Stakes winning son of now retired top sire Pivotal is a full-brother to King George runner up Eagle Top, and 3/4 brother to Oaks winner Sariska, and hails from the same female line as Hyperion, Sir Tristram and Mossborough
Lot 182– A half-brother to 2 winners including Gr1 Cape Derby third Herodotus, this colt's dam is a 1/2 to a pair of Gr1 placed stakes winners in the form of Silver Empire and Vital Silver respectively
WYLIE HALL
Dual Gr1 winning son of Redoute's Choice and sire of the likes of Twilight Moon, De La Cruz and Wylie Wench
Lot 110– This colt is a 1/2 brother to 4 winners notably Gr2 Golden Slipper winner Cockney Pride
‹ Previous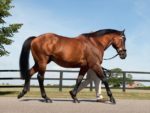 Dubawi Joins Elite Club