Hearing some of the criticism of displays in the saddle by the more inexperienced riders, it's really difficult to believe that Saturday 10 April at Turffontein passed with multiple champion Piere Strydom watching racing from home without a solitary ride!
In their latest newsletter, the International Racing Club writes that the Guinness Book Of World Records probably won't be phoning them, but they are quite chuffed to have performed an historic interview with South Africa's multiple Champion Jockey, Piere Strydom, at 2pm on Saturday, 10 April 2021.
We suspected that, in Piere's illustrious riding career of almost 41 years, he'd never been interviewed whilst sitting at home on a Saturday afternoon – not even when he was suspended from riding, or injured.
"I think you are 100 percent right," said Piere, who was without a Saturday ride for the first time in 'forever', and not exactly pleased about it. He turns 55 this June and has suggested that he's making plans to retire soon, but still, he says, "I want to ride, I am still very capable. That I was unable to secure a single mount at the Turffontein meeting saddens me in a way.
"But I am realistic too. I am reaching the end of my career and I guess these are the kind of disappointments that go with it."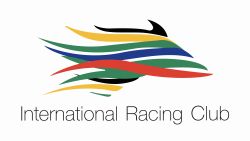 At the Vaal last Thursday his many fans, and many others around the world, would have witnessed the type of ride that made 'Striker' Strydom famous. This was a vintage display in a six-horse handicap over 1800m in which he rode five-year-old gelding Sell High for trainer Dorrie Sham. Against him in a small race were three former recent Champion jockeys in Gavin Lerena, S'Manga Khumalo and Lyle Hewitson, also reigning champ Warren Kennedy and the capable Marco van Rensburg.
Sell High dictated the pace, lobbing along under a typical, relaxed Strydom ride. Sell High quickened at the 500m mark and went two lengths clear, then came under pressure with 250m to run and was headed and passed by a full length-and-a-half by Johnny Hero, with the others swooping down fast on the front pair.
With 75m to run, however, Sell High came back for more, reeled Johnny Hero in and got up to win by a short-head – just three-quarters of a length covering the first five storming past the post.
Strydom's peerless judgement of pace has won him literally thousands of races since 1988, when he arrived in Johannesburg from his home town of Port Elizabeth, following the completion of his apprenticeship in 1985.
In those days he was renowned for coming from off the pace and widely criticized for it, but over the years he perfected riding from the front or the middle of a pack too. After a while, most trainers just let Piere be, to do what he does best, without instructions.
Now, all these years later, he is battling to secure mounts in the twilight of his career and he commented: "It's not that I am not liked, or that the trainers think I am too old or over the hill or whatever. The little finger on my left hand hurts after a race day (broke it last year) and my knees have taken wear and tear, but I'm fine, good for a few dozen more winners!
"The problem is that racing is dominated by the big stables these days. The major trainers have their stable jockeys who get the pick of the rides, their next rides go to the second and third-string jockeys. They do the hard work in the morning, one can't blame the trainers.
"But some of the smaller stables are being squeezed out or have had to close due to economic pressure so the rides left to pick from are few and far between.
"The other thing you must remember is that most of the major trainers I rode for have retired, passed away or cut their strings to almost nothing. I'm thinking of people like Brett Warren, who was at his peak when I joined him in my early years in Johannesburg, and Jean Heming, Ormond Ferraris, Charles Laird, Buddy Maroun, Brian Wiid and several others. I had a good run with David Ferraris too, he moved to Hong Kong years ago. So, progressively things have become harder, and now I have to make do with the breadcrumbs."
Still, he says, riding winners is a great thrill and now that they're drying up, he enjoys them even more. "After Sell High had won, a few of the other jockeys in the race came to say well done. They said, 'Gee, Striker, that was one of your best', and 'Wow, Striker, you're still the master!' That gave me goosies."
Piere also finds some satisfaction in giving his advice to trainers after he'd ridden their horses in a race, even if he doesn't always retain the mounts for their next starts. "I told trainer Clinton Binda, for example, to put his six-year-old Whorly Whorly over further than 1200m and to change his bit, because he pulls hard in a race. He's won four races since. That makes me happy."
It was reported recently that Piere would retire by December 2021, but he hasn't set an actual date and said: "My first milestone is to reach 5,500 winners. I am 11 short of that mark. (In his glory days, that would have been a task completed in a week, two at most). I'm not sure how long that will take, but hopefully it comes before my 55th birthday on 7 June!
"I am hoping, too, to get a ride in what will be my final Durban July (he has won four of them), and to ride a few winners in KwaZulu-Natal during their winter Champions Season. I'm hoping at this point that Justin Snaith will throw me a bone for the July, he'll have a few contenders.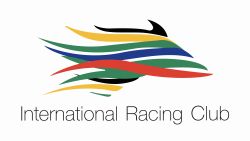 "After that, I hope to travel to Port Elizabeth to put a winner or two on the board, and to end off I'd like to ride in a few features during the Cape season at year-end, and also the Cape Town Met in January 2022. That would probably bring me close to calling it a day. I could be riding for another year, we'll see."
Piere does not have a training career in mind once he retires and said: "I'd like to stay involved in racing, in a capacity of sorts, but I won't be training."
Piere and his recently-wed wife, Chrisna, have thought about travelling, enjoying some of the bounty brought forth by his riding exploits and he concluded: "We want to enjoy the good things, like travelling abroad. And in between I may look at doing something in the property market. Chrisna is an attorney, a property conveyancer and I've taken a keen interest in what she does."
"Striker" is a legend in South African racing, right up there with Michael Roberts as a icon with six national titles to his credit, and he'll be a part of the country's rich racing fabric forever. We wonder if trainers, in these last few months of the former "golden" boy's career, will afford him the send-off he deserves?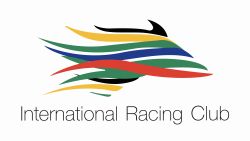 The International Racing Club (IRC) was established as a hub for racing and sports betting enthusiasts, and those eager racing fans who have always dreamed of owning a racehorse (or a share of one), and living the exciting life of a racehorse owner.The IRC offers a number of benefits for Members.
‹ Previous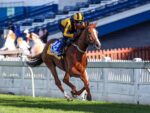 July: Entries Out On Wednesday 21 April