The barrier draws for the 2021 Gr1 Vodacom Durban July were allotted by random ballot at Hollywoodbets Greyville on Tuesday afternoon.
Vodacom's Chris Lazarus did the honours, closely observed by Gold Circle Racing Executive Raf Sheik and Chief Stipe, Deanthan Moodley.
Graeme Hawkins was the MC.
The top notch 6yo Rainbow Bridge is enjoying the season of his life and will jump from the pole position gate.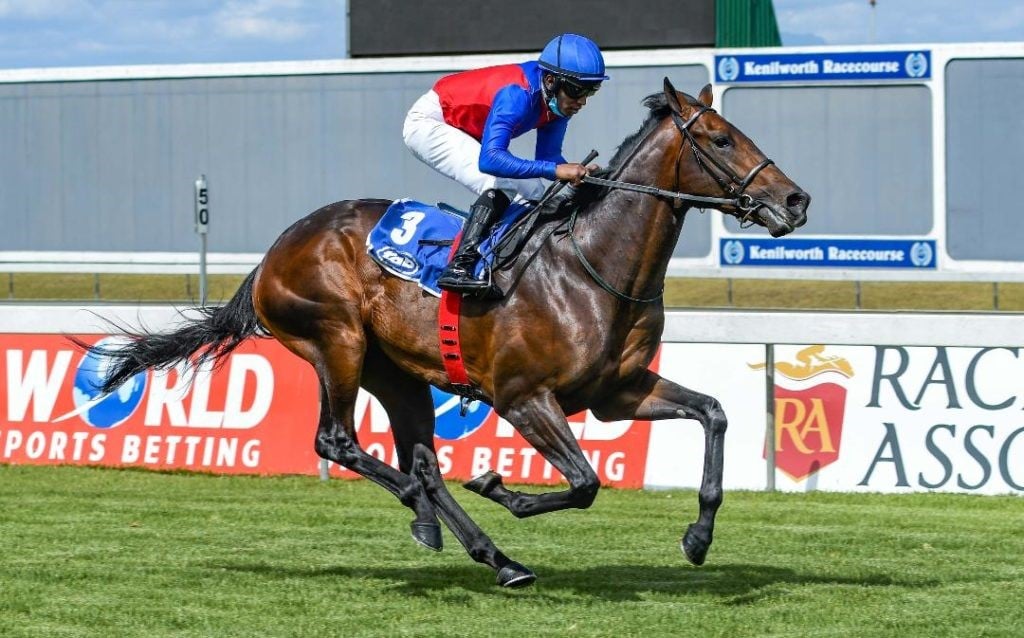 Cape hope and 'people's horse' Kommetdieding ended up with an 18 gate.
The brilliant son of Elusive Fort has been in the news, with ace Gauteng rider Gavin Lerena taking over from regular jockey, Sihle Cele. The latter told the Sporting Post on Monday that he felt that Kommetdieding would be a big runner, but that the top older horses were always 'tough to get past'. He chose not to comment on any other aspect.
Justin Snaith, who goes for his fourth consecutive July win and his fifth overall, enjoyed mixed fortunes with defending champion Belgarion allotted the 11 gate after winning from a 17 slot last year.
Multiple winner Do It Again was less fortunate though and he will jump from the 16 gate.
R2 000 000 2200m 15:00
1st R1250000, 2nd R400000, 3rd R200000, 4th R100000, 5th R50000
VODACOM DURBAN JULY (Grade 1)
Open to all Horses
WFA: 3yrs-2kgs
No Apprentice Allowance
1
1
Rainbow Bridge
60
134
A
Luke Ferraris
Eric Sands
2
2
Johnny Hero
53
106
BA
Kabelo Matsunyane
Tyrone Zackey
3
3
Shah Akbar
53
119
T A
Calvin Habib
Sean Tarry
4
4
ExpressFromTheUS
54
122
A
Marco V'Rensburg
Stuart Pettigrew
5
5
Crown Towers (AUS)
53
117
AM
Luyolo Mxothwa
Justin Snaith
6
6
Rascallion
53
123
A
Sean Veale
Vaughan Marshall
7
7
Linebacker
53
124
A
Grant van Niekerk
Vaughan Marshall
8
8
Sovereign Spirit
54
122
BA
Keagan de Melo
Candice Bass-Robinson
9
9
Cirillo
53
120
A
Lyle Hewitson
Sean Tarry
10
10
She's A Keeper
52
96
A
Warren Kennedy
Gareth van Zyl
11
11
Belgarion
58
130
A
S'manga Khumalo
Justin Snaith
12
12
Nexus
53
117
A
Craig Zackey
Justin Snaith
13
13
Running Brave
52.5
119
A
……………
Fanie Bronkhorst
14
14
Got The Greenlight
55
124
T A
Muzi Yeni
Joe Soma
15
15
Matterhorn
53
101
BA
Serino Moodley
Alyson Wright
16
16
Do It Again
57.5
129
A
Richard Fourie
Justin Snaith
17
17
Tristful
53
113
A
Callan Murray
Tony Rivalland
18
18
Kommetdieding
53
122
A
Gavin Lerena
HWJ Crawford/M Rix
19
0
Silver Host
53
110
A
Reserve 1
Justin Snaith
20
0
Shango
53
111
TBA
Reserve 2
Sean Tarry
Same Trainer – Not Coupled on Tote
(3,9,20) (5,11,12,16,19) (6,7)