The debate over whether restricted races should be included in categories for championship honours has thrown the cat amongst the pigeons, with a thrilling three way tussle this time round in the Champion Owner category highlighting something of a potentially divisive anomaly in the process.
A relative greenhorn in a hard-knocking category of longstanding players, the Schweizer-Reneke-based Suzette Viljoen has risen from maiden status obscurity in just over three years to deservedly clinch the Equus Champion owner title following a dazzling season that included two Gr1 scores.
Based on the standard exclusion of restricted race stakes, Mrs Viljoen will be crowned champion owner for the first time at the Equus awards on 17 August.
Horses racing in her pink and blue won stakes of R5 390 550 last season, narrowly eclipsing Gaynor Rupert's Drakenstein Stud on R5 343 375.
A multiple champion player for almost two decades, Chris van Niekerk was third on R5 199 900.
If we include restricted stakes races in calculations then Chris van Niekerk is leading the pack on R5 572 900, marginally ahead of Suzette Viljoen on R5 444 800, with Gaynor Rupert in third on R5 413 875.
While the Equus Awards panel have always applied the exclusion of restricted stakes features to determine the champion owner award, an audit of our own published results shows that in the 2018/19 season they appear to have actually used the restricted inclusive stakes tally to award Chris van Niekerk the champion owner title.
Van Niekerk's horses won R15 322 763 and beat Sheikh Hamdan bin Rashid al Maktoum on R12 355 538.
If the Equus organisers had not deviated from their norm, the now late Sheikh Hamdan bin Rashid al Maktoum was actually the champion owner on R12 355 538 beating multiple champion Chris van Niekerk on R11 215 763.
While Sheikh Hamdan was over R1,1 million ahead of Mr van Niekerk, we are researching our own records to determine whether adjustments could have been made post the final season stats from disqualifications, that may have had an impact. The difference is quite substantial, though, and that seems unlikely.
Approximately eight years ago, the board of the National Horseracing Authority resolved that restricted stakes would be excluded for sire and breeder championships, but incorporated into owners, jockeys and trainers totals.
Some years later, the racing regulator's board then excluded trainers from the restricted race benefit pool. We are unclear as to the argument or rationale behind that decision.
The days of individual ego's and whims are gone and Equus will hopefully fall in line with the NHA and standardise their assessments.
While we understand the impact on the stud-book standards, In an age where stakes is a sore issue, restricted races play such a vital role in incentivising owners to get involved the game.
Maybe we should be considering the concept as a  yardstick in some form?
It's interesting to glance back at our owners of the year award, although there are some gaps which we have to fill.
Laurie & Jean Jaffee won it in 2002/3.
Mrs Bridget Oppenheimer won it in 2003/4.
Mary Slack won it in 2005/6.
Chris van Niekerk was champion in 2006/7.
Graham and Rhona Beck were victorious in 2007/8.
Markus and Ingrid Jooste held it from 2008/9 to 2015/16.
Chris van Niekerk was back on the podium in 2016/17.
Gaynor Rupert's Drakenstein Stud clinched it in 2017/18.
Chris van Niekerk won it again for the next two seasons and will hand the trophy to Suzette Viljoen later this month.
‹ Previous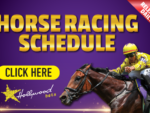 The Tuesday Racing Timetable