Crack heavyweight rider Bernard Fayd'herbe returns from Mauritius and is one of the 'new' names pencilled in for Saturday's Kenilworth Winter Course double feature.
Fayd'herbe, whose last ride here was on 29 August 2020 at Hollywoodbets Greyville,  wound up the unprecedented delayed 2021 season on the island with 12 wins.
He  takes a ride for his old associate Justin Snaith in each of the 3yo features on Saturday – although he commences his SA comeback at Kenilworth on Wednesday, where he has 5 rides
Muzi Yeni, Gareth Wright and Keanen Steyn are other 'fresh faces' in the local riding ranks, as the Cape summer season turns up the heat.
R150 000 1400m 17:00 Ref-147
1st R93750, 2nd R30000, 3rd R15000, 4th R7500, 5th R3750
WESTERN CAPE FILLIES CHAMPIONSHIP (Gr 2)
For 3 year-old FilliesNo Apprentice Allowance
1
6
Kailene
60
102
A
Muzi Yeni
Glen Kotzen
2
1
Maria Querol
60
100
A
Richard Fourie
Justin Snaith
3
4
Santa Maria
60
100
A
Anthony Andrews
Candice Bass-Robinson
4
9
Gimme Dat
60
98
A
Bernard Fayd'Herbe
Justin Snaith
5
5
Amanzimtoti
60
97
A
Aldo Domeyer
Candice Bass-Robinson
6
11
Mercury Rising
60
97
A
Sandile Mbhele
Justin Snaith
7
8
Zambaq
60
91
A
Anton Marcus
Justin Snaith
8
2
Chansonette
60
88
A
Gareth Wright
Andre Nel
9
7
Quick Breeze
60
88
A
Luyolo Mxothwa
Brett Crawford
10
10
Forries Forever
60
83
A
Greg Cheyne
Candice Bass-Robinson
11
3
Impressive Queen
60
80
A
Keanen Steyn
Piet Botha
Same Trainer – Not Coupled on Tote
(2,4,6,7) (3,5,10)

R125 000 1400m 16:25 Ref-146
1st R78125, 2nd R25000, 3rd R12500, 4th R6250, 5th R3125
CAPE CLASSIC (Grade 3)
For 3 year-oldsNo Apprentice Allowance
1
2
Pomp And Power
60
101
A
Bernard Fayd'Herbe
Justin Snaith
2
6
Trip Of Fortune
59
104
A
Aldo Domeyer
Candice Bass-Robinson
3
7
Zapatillas
59
104
A
Luyolo Mxothwa
Brett Crawford
4
9
Safe Return
59
103
BA
*Jabu Jacobs
Vaughan Marshall
5
4
Universal
59
97
A
Anton Marcus
Adam Marcus
6
3
Xavion
59
95
A
Anthony Andrews
Candice Bass-Robinson
7
1
Resonate
59
90
A
Greg Cheyne
Candice Bass-Robinson
8
5
Silver Falcon
59
90
A
Muzi Yeni
Justin Snaith
9
8
Double Superlative
59
82
A
Richard Fourie
Justin Snaith
Same Trainer – Not Coupled on Tote
(1,8,9) (2,6,7)
‹ Previous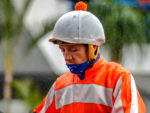 KZN Stipes – Dillon Explanation Accepted