The draw ceremony for the 2023 Betway Summer Cup was conducted in style at the Marabi Club in New Doornfontein, Johannesburg on Wednesday, 15 November 2023.
Steered by Clyde Basel, the evening got under way with addresses from 4Racing's Head of Racing Operations Gabriel Soma and Betway's Head of Customer Experience, Jonathan Blumberg.
Trainers and Betway Ambassadors Mike de Kock and Sean Tarry reflected on Betway's impact on the Highveld racing landscape, before the focus shifted to the all-important Barrier Draw ceremony.
The Weighted To Win team of Darryl Maree, Clyde Basel and Daryn Burroughs rounded off formalities with a review of the final line up.
The coveted no 1 draw went the way of Mike de Kock-trained ARAGOSTA, with the rest of his arsenal, SAFE PASSAGE, SHOEMAKER and EAST COAST drawing 9, 18 and 16 respectively.
Johan Janse van Vuuren drew at both ends of the spectrum with defending champion PUERTO MANZANO (ARG) drawing 16, while stablemate BINGWA got the no. 3 berth.
Brett Crawford's July hero WINCHESTER MANSION drew stall gate 11, while his stablemate, BILLY BOWLEGS got gate no 13.
Sean Tarry has a 3-strong draft comprising COUSIN CASEY, BLESS MY STARS and LITIGATION drew 12, 2 and 17.
The full field and draws are set out below: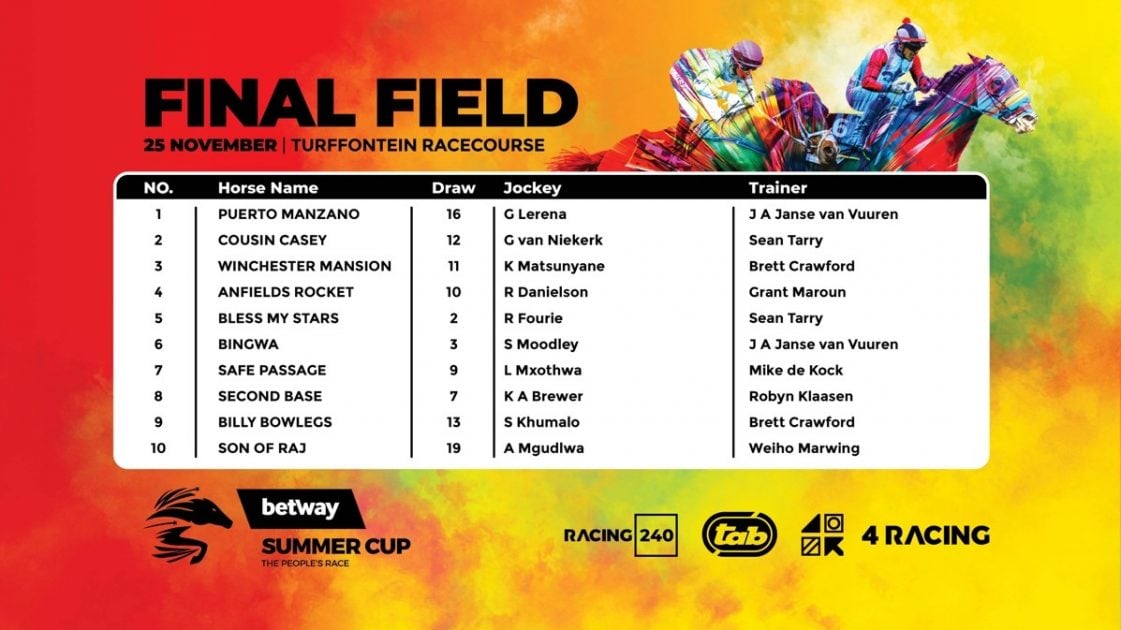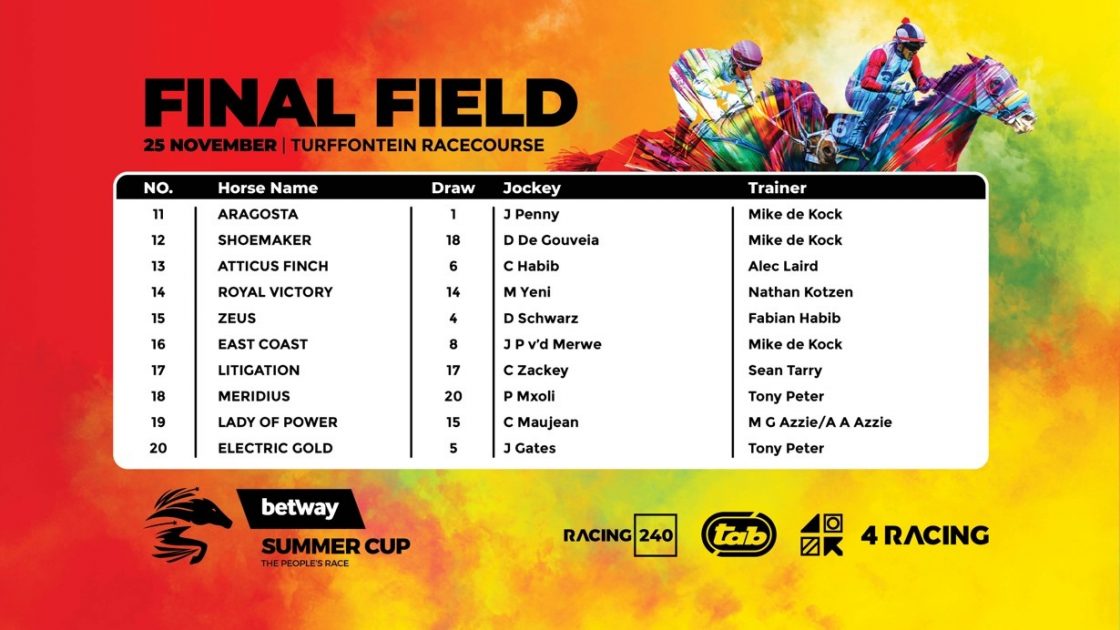 Media release by 4Racing on Thursday 16 November 2023