Champion Charles Dicken's full-brother Somerset Maugham bids to defend his title when ten runners line up in a high-class renewal of the R200 000 Hollywoodbets Listed Settlers Trophy at Hollywoodbets Durbanville on the much anticipated 'Braai & Gallop' raceday on Saturday 23 September.
A five-time winning son of champion sire Trippi, the 6yo Somerset Maugham is one of three runners from the yard of SA champion trainer Justin Snaith, and will be looking to assert his claims again after a dramatic victory over Han Solo in the boardroom last year.
The Hollywoodbets Settlers Trophy is the headline event on a nine-race card that gets underway at 12h10, and marks the third racemeeting of the 2023 Hollywoodbets Spring Country series.
Race-7 (Turf) R200 000 2000m 15:30 Ref-86
1st R118750, 2nd R38000, 3rd R19000, 4th R9500, 5th R4750, RCIS R10000
HOLLYWOODBETS SETTLERS TROPHY (Listed)
Handicap
WFA: 3yrs-9.5kgs 4yrs-1kgs
No Apprentice / Female Sex Allowance
1
1
Triple Time
57
102
A
Grant van Niekerk
Justin Snaith
2
2
Love Is A Rose
55.5
99
A
Craig Zackey
Greg Ennion
3
3
Master Redoute
58
102
TBA
Corne Orffer
Andre Nel
4
4
Flower Of Saigon
57.5
101
A
Raymond Danielson
Glen Kotzen
5
5
Baratheon
57
100
A
Gareth Wright
Piet Botha
6
6
My Bestie
53
91
A
Oswald Noach
Glen Kotzen
7
7
The Futurist
55.5
97
Ae
Kabelo Matsunyane
Brett Crawford
8
8
Senso Unico
60
106
A
Bernard Fayd'Herbe
Vaughan Marshall
9
9
Future Swing
53
94
A
Muzi Yeni
Justin Snaith
10
10
Somerset Maugham
58
102
A
Juan Paul v'd Merwe
Justin Snaith
Same Trainer
(1,9,10) (4,6)
Gates open at 11h00.
Racing fans are set to mingle with festive families and fabulous foodies in what will be a richly South African, action-packed day in celebration of Heritage Day.
'Braai & Gallop' is the perfect family celebration of our South African heritage, and Saturday's fun day out sees the best braai-masters in the Cape test their recipes and skills in a potjiekos competition of Grade 1 proportions!
The potjiekos contestants will be going head-to-head on the lush lawns of the rustic racecourse, against the background of thundering hooves on the track, as local culinary wizards transform the traditional South African dish into a masterpiece of epic proportions, bidding to win their share of R25 000.
A panel of esteemed judges will crown the next Hollywoodbets Settlers Trophy Potjiekos Champion on a day which will be a feast for all the senses, with top local entertainment acts treating visitors to a variety of music, engaging activations, and entertainment for all.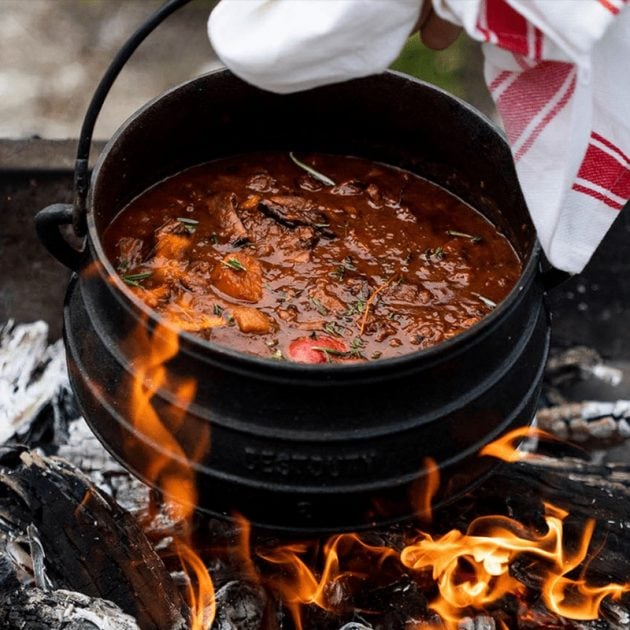 For the young set, there will be a dedicated fun zone with everything from jumping-castles to face painting, fun and games, and plenty more.
The range of thoroughbred indulgences include locally crafted beer, Western Cape wines, and gins to quench your thirst.
Food stalls will offer a culinary adventure, from mouth-watering braais to nostalgic South African delicacies.
Make it a highlight of your long weekend and let's toast our vibrant heritage, where every note, every flavour, and every majestic winner gallops to the rhythm of the rainbow nation's heart.
Visit www.caperacing.co.za for all more info or follow us on social media for updates.
Tickets cost R25 for adults; kids under 18 enter free; tickets available at Webtickets: https://www.webtickets.co.za/v2/Event.aspx?itemid=1534475899.
To enter the Potjiekos competition, fill in the form at the link below to secure your spot: https://form.jotform.com/Cape_Racing/SettlersTrophyPotjiekosSign-Up.
Entries are limited to 15 teams of four. Participants must be over 18.