Cape Racing and the Cape Breeders Club will honour and acknowledge the region's equine and human star performers of the 2022/23 season at the traditionally combined awards function held at Hollywoodbets Kenilworth Racecourse on Friday, 1 September.
In what has been a turnaround season of some proportions under the new management team, horseracing in the Cape has made giant strides in a relatively short time with substantially boosted stakes, revised programming, and the introduction of some unique business initiatives, which have collectively lit the flame of stakeholder passion and set the platform for some top-class action on the track.
A glance down the list of Cape Racing and Cape Breeders Club nominees in the various categories for the 2022/23 awards evokes wonderful memories of some of the greatest racing action we have enjoyed in many years.
The influence of Drakenstein's End Sweep champion Trippi runs like a golden thread through the nominee list.
The handsome chestnut colt Charles Dickens is a dual Gr1 winner and undisputed public favourite.
Another product of the champion farm is Hollywoodbets Durban July hero Winchester Mansion, together with the 2023 WSB Cape Town Met winner Jet Dark who is back at his beautiful home and looking to break through as a new generation sire.
And yet another son of Trippi in Trip Of Fortune who travelled North to gain his elite level prize at Turffontein in the HF Oppenheimer Horse Chestnut Stakes.
The exciting Drakenstein Stud-bred See It Again looks to be one of the most exciting prospects for the season ahead.
His name is on the nominee list, with the Varsfontein-bred Gimme A Prince and Sandringham Summit adding further sparkle. At the same time, who will forget the silence that descended on Hollywoodbets Kenilworth when Al Muthana downed Charles Dickens' colours in the L'Ormarins King's Plate!
The Ridgemont-bred dual Gr1 winner Make It Snappy is there in the lights, with other Grade 1 game-changers nominated, including Klawervlei Stud's Anfields Rocket, Steve Chetty's SA Derby winner Son of Raj and dual Gr1 winning speed demon Isivunguvungu, who first saw the light of day at Narrow Creek Stud.
The nomination lists boast many bright stars, with the Maine Chance-bred Equus SA Horse of The Year candidate Princess Calla yet another proud product of the Cape.
Cape Racing nominees:
JUVENILE MALE OF THE YEAR
My Golly Molly
Outlaw King
Underworld
JUVENILE FEMALE OF THE YEAR
Beach Bomb
Distant Winter
October Morn
Winter Cloud
Rascova
3YO COLT OF THE YEAR 
Charles Dickens
Cousin Casey
3YO FILLY OF THE YEAR 
Ciao Bella
Make It Snappy
Golden Hostess
OLDER MALE OF THE YEAR 
Al Muthana
Gimme A Prince
Jet Dark
Trip Of Fortune
Winchester Mansion
OLDER FEMALE OF THE YEAR 
Going Up
Kwinta's Light
Marina
CHAMPION SPRINTER OF THE YEAR 
Bereave
Gimme A Prince
Rio Querari
CHAMPION MILER OF THE YEAR 
Al Muthana
Charles Dickens
Trip Of Fortune
CHAMPION MIDDLE DISTANCE HORSE OF THE YEAR 
Jet Dark 
Winchester Mansion
CHAMPION STAYER OF THE YEAR 
Baratheon
Crome Yellow
Navy Strength
Salvatore Mundi
Thefutureisbright
WORK RIDER OF THE YEAR
CHAMPION APPRENTICE
CHAMPION JOCKEY
CHAMPION TRAINER
OWNER OF THE YEAR
HORSE OF THE YEAR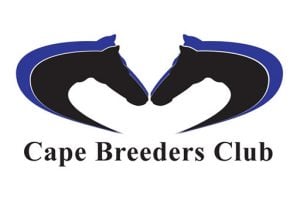 CAPE BREEDERS AWARDS 2022-23 NOMINEES
Award
Horse
Breeder
Champion 2 Year Old Colt
Lucky Lad
Varsfontein
Outlaw King
GJ Armitage
Sandringham Summit
Varsfontein
Champion 2 Year Old Filly
Bavarian Beauty
Maine Chance Farms
Cala Muretta
Varsfontein
Distant Winter
Drakenstein Stud
Winter Cloud
Drakenstein Stud
Champion 3 Year Old Colt
Anfields Rocket
Klawervlei
Charles Dickens
Drakenstein Stud
See It Again
Drakenstein Stud
Son Of Raj
S. Chetty
Champion 3 Year Old Filly
Bless My Stars
Varsfontein
Make It Snappy
Ridgemont Highlands
None Other
Wilgerbosdrift & Mauritzfontein
Champion Older Male
Gimme A Prince
Khaya Stables
Jet Dark
Drakenstein
Trip Of Fortune
Drakenstein
Winchester Mansion
Drakenstein
Champion Older Female
Desert Miracle
Wilgerbosdrift & Mauritzfontein
Princess Calla
Maine Chance Farms
Rain In Holland
Drakenstein
Champion Sprinter
Gimme A Prince
Khaya Stables
Isivunguvungu
Narrow Creek Stud
Princess Calla
Maine Chance Farms
Stayer of the Year
Future Pearl
Drakenstein
Nebraas
Al Adiyaat
Salvator Mundi
Varsfontein
Son Of Raj
S. Chetty
Champion Middle Distance
Charles Dickens
Drakenstein
Jet Dark
Drakenstein
See It Again
Drakenstein
Winchester Mansion
Drakenstein
Broodmare of the Year
Demanding Lady
Drakenstein
Freudiana
S. Chetty
Imperial State
Varsfontein
Imvula
Drakenstein
Sea Point
Drakenstein
Townsend
Varsfontein
Outstanding Breeder
TBA
Stallion of the Year
Gimmethegreenlight
Trippi
Outstanding New Stallion
Danon Platina
Fire Away
Lancaster Bomber
Breeder Of The Year
TBA
Horse Of The Year
TBA