The South African horseracing industry awoke to the sad and shocking news on Friday that well-respected racing man Matthew Lips had passed away in a Durban hospital after a short illness at the age of 64.
Born in Italy, Matthew loved horseracing and music from a young age, and was known for his laconic dry wit and self deprecating approach to often sentimental reminiscences of great horses and memorable races.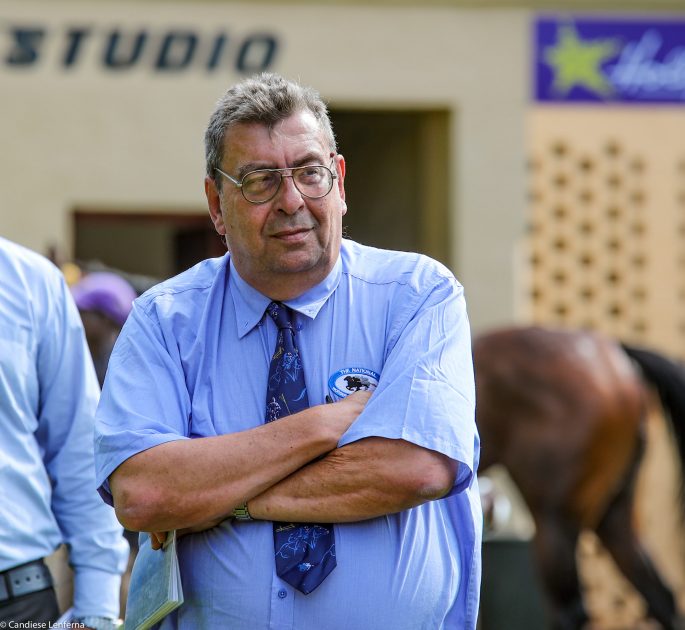 He started out at Winning Form in July 1988 and also wrote extensively for the Sporting Post, before joining the NHA.
Handicapping and breeding guru Karel Miedema said that Matthew Lips, a multiple Champion Punter Competition winner, was possessed of an encyclopaedic mind.
"To me, he was the finest form analyst I have ever known. He had a way with words as well," added Miedema.
Matthew attended his first racemeeting at the age of 13 at the now defunct Ascot in Bulawayo.
He once said that the Merit Rating system was misunderstood by many and that it was blamed by some people for almost everything that has gone wrong in the world, including World War Two!
When asked for more impressions of the Merit Rating system, he said that he wished it had been introduced years earlier.
"It offers great betting opportunities for punters who do their homework, it is not the worst thing that has ever hit horse racing! A natural benefit is that it allows horses to remain competitive for much longer than would have been the case under the dreadful race figure method. That can only be a good thing, especially given the increased costs and reduced stakes that we have to live with nowadays. Obviously there is always room for disagreement with a horse`s assessment and bashing the handicapper is an international sport!" he once lamented.
Matthew celebrated his first winner as an owner when Spark Of Peace won at Clairwood in December 1995. He won an A division handicap, ridden by Gary Molloy, and trained by Gary Rich. He ran with three steel shoes and one bare foot and was the rank outsider in a field of four!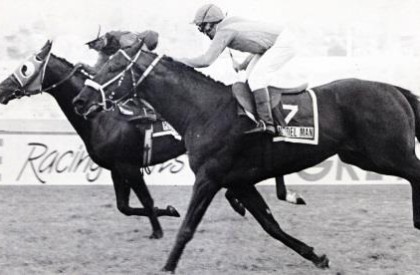 He labelled the thriller between Potomac and Model Man in the Daily News 2000 of 1986 as one of the most exciting races he had watched.
He also felt that sectional timing, which was recently introduced in the Cape and KZN by his former employer Winning Form, was of great benefit to racing and punters, and mused that a great number of apparently baffling form reversals would be explained. 'Pace makes races!' was one of his favourite chirps.
On advice for punters, Matthew always recommended 'using your head', because ultimately you are trying to outsmart the other guy. "Next time somebody tries to tell you he knows everything, ask him where he parks his Ferrari!"
We fondly remember our colleague who could equally debate the merits of Terrance Millard's legends as he could Led Zepellin's Stairway To Heaven, or Deep Purple's best.
Rest in peace Matthew. You were a champion to all who had the privilege of drawing on your wisdom and knowledge.