Managing one of South Africa's fastest growing stables, Vaal-based trainer Ashley Fortune didn't have her heart set on lifting the historic Summer Cup silverware this season.
That is, not until an enigmatically talented 6yo son of Dynasty put his hoof on Vereeniging soil and just a few weeks later stuck his big-race hand up with a smart win.
In what could be the year of a fairytale South-North tactical joining of the minds by two of South Africa's top lady trainers, Majestic Mozart lines up in Saturday's R2 million World Sports Betting presents the Gr1 Gauteng Summer Cup, with a handy galloping weight and a more than outside chance of toppling the big guns.
At 25-1 earlier this week, the patience-sapping gelding will certainly have his supporters!
His is a long story of patience – and even some patients along the way. Through the miserable grey Cape winters and the blustery summers in the shadow of the magic mountain that forms a backdrop to his Milnerton stable, Majestic Mozart's hard-core nucleus of owners hung tough.
Bred at Ridgemont Highlands, Majestic Mozart looked to be something really special when he cracked his maiden for his former boss Candice Bass-Robinson at his second time of asking in the late winter of 2018 at Kenilworth over 1400m.
His ecstatic connections realised that they had something decent on their hands and looked forward to his future with excitement. But it was a long road to that next winner's cheque – two years and two months to be exact.
With a few genuine blue-chip performances along the way – just look at his run behind Soqrat in the Cape Guineas as one show – Majestic Mozart finally found his mojo when winning his second race – a Pinnacle Stakes at Durbanville in October 2020.
Chatting to the Sporting Post earlier this week, Candice Bass-Robinson said that she was making no excuses for her former gelding and was thrilled that he would have another shot at a Gr1 in handicap company on Saturday.
"He has done really well and earned over R1,1 million along the way. He really has been a much-loved horse in our yard. The Cape programme does not have the Graduations and Progress Plates like they do in Johannesburg. So he was always taking on the best at level weights and finishing just off them. His rating was also very high, so we had to take our chances. I think that the Turffontein long straight also suits him down to the ground. Ashley (Fortune) loves him and he is in good hands," added Candice.
Ashley echoed Candice' thoughts and said Majestic Mozart was an uncomplicated gentleman of a racehorse.
"He does everything right. He is no problem at all. He empties the manger. He does his work. When he won that Progress Plate for us on 13 November, he was coming in off his Gr3 Matchem Stakes fourth-placed finish on 2 October at Durbanville. So that puts the fact that we are stepping up to a 2000m race from a mile a fortnight later into perspective."
Ashley said that if Majestic Mozart hadn't pulled up as well as he did from his previous run, they wouldn't have taken the plunge on Saturday.
"We really left it till late to make the decision – that is why he won't be ridden by Calvin Habib on Saturday. We didn't want Calvin to be without a ride in such a big race, so he took another ride. But Diego de Gouveia has done nothing wrong and has ridden some nice winners for us. I was actually surprised that he was still available so late!" added Ashley.
Majestic Mozart won't be whinging – he is not a one jockey kind of horse! He has had eleven of them ride him over his career.
"Majestic Mozart has already vindicated the decision to move him to Joburg. So if he wins on Saturday, it will be a brilliant call. If he doesn't, we still have the programme options here – and life goes on!"said Ashley, who rates War Of Athena as the horse to beat.
"She clearly needed her season debut run and look how she coped with that. She really is something special and could even be a stronger girl as a 4yo. She must be the horse to beat!"
Ashley has three other runners on the day.
"Winter Smoke runs in the Magnolia. She is the best of our other runners on the day. She has had her break and is nearing fitness levels now after a nice return run last time. She should go well.We also have Before The Dawn in the same race. She is a hardknocking six-time winner and we are trying so hard to get her some black-type. I will be thrilled if she manages it," added Ashley.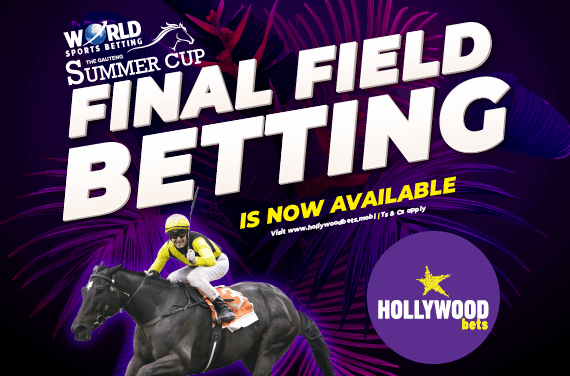 ‹ Previous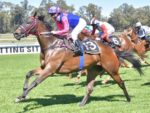 Dreams & A Degree!