She was always known as Dennis Bosch' sister. Then on 5 April 2003 she became Dave Byrnes' wife.
Barbara Byrnes has been around racing for all 53 years of her life and says that while she loves the game, she is unlikely to encourage her son to follow in his famous Dad and Granddad's footsteps.
Chatting to the Sporting Post and getting the 'administrative items' out of the way, Barbara stresses that her late husband was christened Dave – not David.
"Please don't refer to him as David. Only the late Mrs Bridget Oppenheimer and Mrs Mary Liley were allowed to call him 'David'. Anybody else would immediately be stopped in their tracks and corrected!" she laughed at the top jock's obvious deference to the two top owners for whom he rode many winners.
A Survey Draughtsperson at the Ethekwini Municipality for all of her working life, Barbara is a rare racing open book. A lady of the turf who talks from the heart and understands the soul of the sport of kings at a deeper level than many.
She lives with her 15 year old son Daniel in Hillcrest. We asked her if the young man had aspirations of becoming a jockey.
She smiles as she tells how Daniel is built like his uncle, Dennis Bosch.
"The Bosch x Byrnes nick is an interesting cross. It produces them powerful, talented,  strong – and short!"
She goes on to add that Daniel is a good sportsman at Westville High School and plays rugby. He is in Grade 9.
"He really loves going to Summerveld in the holidays. I'd leave him with Glen Kotzen or Paul Lafferty for the morning. But I'm not sure I would want him to become a jockey. The game has changed. It's a watered down version of what we once enjoyed. And boys will be boys – I know what the jockeys get up to!" she laughs in an obvious reference to the salad days of her youth when she was surrounded by the young men who would one day become our stars of the saddle,
The Bosch family grew up in Winston Park and Barbara's older brother Dennis, a top trainer based at Summerveld today, joined the SA Jockey Academy in 1973.
The following year a young Dave Byrnes, a son of top lightweight jockey 'Big Race' Joe Byrnes, also commenced his career at the same institution.
It was a vintage crop at the time, with the likes of Michael Roberts, Basil Marcus, Felix Coetzee, Patrick Wynne, Stephen Jupp, Dennis Bosch and the late Gary Verne, all coming through the ranks.
In 1974 the father-and-son pair of Joe and Dave Byrnes celebrated the unique feat of riding in the Durban July together.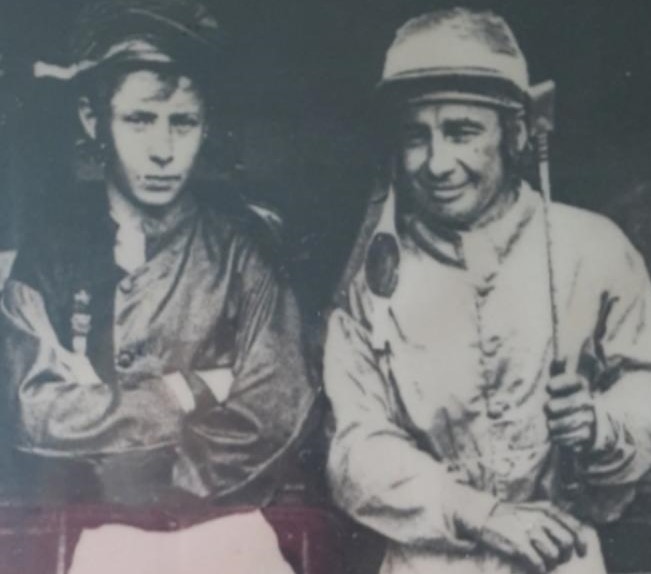 Dave was a fifteen-year-old apprentice to David Payne at the time and rode the 33/1 outsider Sea Patrol into second place.
The race was famous for the dislodging incident where Tom Rattley came off the second favourite Jamaican Music shortly after the start – and also for the upstaging of the favourite Elevation by 20/1 stable companion Riboville, whose 4,5 length victory is the widest in July history.
Dave told years later that with more experience he could have won the race.
"The loose horse, Jamaican Music, brushed us and the interference could have cost us. With more experience I would have just let him go in the straight and not waited," he is reported to have said.
Barbara recalls those lazy, hazy crazy days of the early 1970's.
"Many of the jockeys used to congregate at our house. I first met Dave when I was about 9. I was a kid and the jockeys all seemed so old and mature to me. When I was 12 Dave left to ride in the USA. I was not to see him again until I was 25,"laments Barbara.
The year was 1979 and Dave Byrnes made an almost immediate impact in the States when forming a lethal partnership with an English trainer called Roy Waugh – an assistant in the Lafferty yard at Summerveld in recent years.
Waugh trained at the time for Summa Stables, a partnership formed by oil billionaire and legendary owner-breeder Nelson Bunker Hunt and coin collector millionaire Bruce McNall.
Bunker Hunt, who won such races as the Epsom Derby and the Arc, initially sent Waugh about 14 horses that were all rejects of the sire Vaguely Noble – an Arc winner – and his sons, Empery and Mississipian.
Waugh was based in San Francisco with Dave Byrnes as his stable jockey and in 1980 the pair raided the East Coast.
They were unknowns but had so much success and such a phenomenal strike-rate that they acquired the nicknames "London Express" (Byrnes) and "California Flash" (Waugh). Byrnes nickname related to his driving through on the inside rail, an unusual tactic in the USA.
Byrnes continued to ride with success until a bad fall in 1987 put him out for some time.
He returned to South Africa and among the interesting things he did besides race riding was playing a role as a stuntman in a horseracing movie called 'The Derby'.
Barbara recounts how she bumped into Dave on his return to SA.
"I was 25 years old. I was upstairs at Hollywoodbets Greyville. I think it was Dennis who reintroduced us. Dave didn't recognise Dennis Bosch's once 12 year old little sister. He was so formal – 'How do you do Ma'm' was the only line he uttered initially!"
But the connection was made and the couple married, after a long courtship, at Camelot on 5 April 2003. That was also the year he retired from riding.
Daniel came along on 18 October 2005 and Dave was to provide an early thrill and fulfil a wish from his 4yo son in 2009 when he attempted a comeback to the saddle.
Despite being fit and riding work for Dennis Drier, Dave's nagging hip problems put paid to that heroic bid to resurrect an illustrious career.
Dave Byrnes was diagnosed with cancer in October 2016 and passed away at age 60 on 13 November 2018.
Joe passed away at Graceland on 9 August 2019. He would have been 89 in November of that year.
Barbara says the family remained very close right up to his passing.
"He loved talking about racing, racing and more racing. He was our legend. Just like his son."
Today Barbara still enjoys going racing, but Daniel finds it tough.
"It is emotional for him to be on course and to talk to people and remember his Dad and Granddad. I still page through the scrapbook regularly. It's a privilege to have lived so close to so many great racing people all my life. I'm proud of them all."
‹ Previous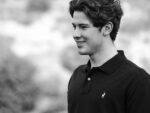 You Can Find That Champion