Still on a dizzy high after his glorious WSB Gr1 Gauteng Summer Cup victory just over a week ago, Calvin Habib reflects on the rollercoaster ride that is life and how he turned the corner with faith, family support and hard work.
Surreal and a dream. That's how the 24 year old Calvin describes a remarkable 2021 to the Sporting Post.
On 6 June, he cracked his maiden career Gr1 success at Hollywoodbets Scottsville when Under Your Spell stormed to victory in the Allan Robertson Championship for Sean Tarry.
On 1 August, having his first ride of the new season at Turffontein, Calvin was hard at work at the 200m on David Viewenhuizen's Fifth Of July when things got tight and they clipped the heels of another horse. He came off his severely unbalanced and stumbling  mount, fracturing three vertebrae in his back. That could have been a career ending injury on any other day.
On 30 November, Calvin won the Highveld flagship race for former multiple champion trainer Sean Tarry on the 25-1 Flying Carpet.
Six months of extraordinary highs and lows and there is clearly some beautiful irony in the fact that Sean Tarry was the Summer Cup winning trainer.
It's a lovely story, worth telling again. Calvin was rejected from the SA Jockey Academy twice as they assessed him and said he would be too big.
The determined young man then decided to focus on the workriders course as a possible pathway to a career as a professional jockey. He rode 9 winners from just over 50 rides under the watchful eye of James Maree .
On his third attempt at trying to gain access to the Academy, many trainers were asked to write letters of recommendation and support. Sean Tarry won one of them. Calvin cracked the nod and appropriately his first winner as an apprentice jockey was for Tarry, as are now his first two Gr1 victories.
"This game has always been about people and horses. I have been very fortunate to be blessed with associations to top-class examples of both that have kept my career on track. My injury was a devastating blow on the first day of the season. But I worked hard on my rehabilitation and spent time with inspirational people like Sean Tarry, and Andrew and Ashley Fortune, to mention a few. I recall Mr Tarry telling me not to push it. Rather to come back stronger, as opposed to quicker!" adds Calvin.
He made a remarkable recovery from the accident, having his first ride back on 19 October. On 28 October he registered his first winner of the term when Captain Hindsight won for the Fortunes.
He won the eventual Summer Cup runner-up Majestic Mozart's prep race on 13 November, and expected to partner the former Cape runner for Ashley Fortune in the big race.
"They were unsure whether they would run Majestic Mozart just a fortnight after his win. So Mrs Fortune kindly said to me that I should take another ride if I was offered it, rather than land up sitting on the sidelines in the event they opted to not run Majestic Mozart."
Riding work for Sean Tarry, Calvin found himself in consideration for one of the powerful yard's host of Summer Cup entries.
"It still feels like a fairytale to me! Up until the final field was finalised, I knew I was riding in the race for Mr Sean Tarry but I didn't know which horse. Even though I didn't know who I was riding, I had this gut feeling that everything would just work out well for me. When it was decided that Flying Carpet would be my ride for the Summer Cup, I was very happy because I thought his prep run was an eye-catching effort and I had been working him a bit at home. So I knew he was doing well. I knew that if I rode the right race on him then we would be there in the finish."
We asked Calvin to tell us about the race.
"He gave me confidence because he went down to the start with his mind on the job. The race panned out the way I thought it would. We broke out of the starting gates well, but the pace was on and there were a few horses hunting for a position. I found myself in a good space on the fence following Malmoos, with War Of Athena on my outside. I knew I was in the perfect spot. I was happy with the pace, and I had my horse in a good rhythm. Into the straight, I had to get working on him early so that I could get him to go through the gears. Going through the 400m marker, I only had to make up 2-3 lengths on the leaders and I could feel he had built good momentum. I would say at about the 200m, where I only had about 1-2 lengths to make up, was the defining moment where I knew that we could go on to win it!"
How does Calvin feel about his career progress to date?
"I am really chuffed with the way everything has panned out in my career thus far. I have been privileged enough to ride some very talented horses and have been given some amazing opportunities. I have ridden across the country, and also had international exposure in Bahrain and France. I have ridden a number of feature and group race winners, including the Gr1's and I won the Zimbabwe championship. I am truly grateful for everything. It really feels like a dream come true for a kid who thought he was lucky enough just to be a jockey!"
And his short-term plans?
"Prior to my injury, I was riding 6-7 days a week travelling to Durban, Port Elizabeth and Zimbabwe. Upon coming back, I knew that I wanted to take it easier in terms of traveling so that I could gradually build my strength again. I have received amazing support in Johannesburg since returning from my injury. I have good momentum up on the Highveld and I am happy to capitalise on that right now. I would like to finish as high up on the log this season as I can. Having missed three months, travelling would be advantageous to achieve this goal, so it is certainly something I will be open to doing again in the New Year."
As far as travelling overseas again, Calvin gets a glint in his eye and says he would 'love it.'
"It is every jockey's dream to ride in Hong Kong or Singapore. I think the racing in both countries is at the top level and the best jockeys ride in those jurisdictions. Right now, I am just going to continue to work hard in South Africa so that I will have more opportunities to ride overseas, and so that when the time comes, I will be ready for it!"
The Cape Town Met entries were published on 1 December. Will we see Calvin Habib, who goes to scale at 53kgs,  with a ride in the big one at the end of January?
"The Met is one of the top 3 races in South Africa and I would really love to be given the opportunity to ride in the race. I haven't yet confirmed a ride so if any of the trainers are looking for a jockey – I'm available!"
As for the Highveld season, Calvin is determined to keep the 'Cup' momentum going and remain competitive in feature races.
"It is difficult for me to single out horses, but I am privileged to ride for very strong Joburg yards. I am excited for one of my favourites, Under Your Spell – she is a really smart filly."
Going back to Calvin's triumphant Tuesday, he asked that we recognise all sponsors, and particularly World Sports Betting for their exceptional contribution to the Summer Cup day.
And what about the future of racing?
"I certainly believe that we are in for an exciting future with 4Racing! It has been great getting to know the whole team and seeing how passionate they are about the sport we all love. The Racing Association along with 4Racing, have put a lot of effort into promoting racing over the past few weeks and it has been great to see the stands packed with people again."
While spirituality and religion is a private matter, we have noticed in the interviews on Tellytrack that Calvin appears to place a lot of emphasis on his faith.
"Yes, I am a very religious person. I believe God has a plan for me and I put all my trust and faith in Him. He will guide me down the right road of life," he says quietly.
The son of former jockey Donovan is married to a highly qualified professional lady in Shandre, who is a daughter of legendary jockey and present day Stipe, Andre Hoffmann.
So what are the Habib clan doing for Christmas?
"We haven't really set any plans for Christmas. But I do know that I will be spending the time with my beautiful wife Shandre, our dog Ellie, and our family."
‹ Previous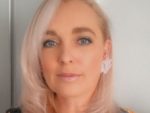 A Quiet Christmas In Qatar