Enjoy your racing and let the numbers man do the hard yards. That's a good reason to make use of the astute veteran Steve Furnish' speed ratings.
Initially employed as an assistant handicapper, Steve, aka the Clockwatcher, has analysed the race performance of local thoroughbreds on a daily basis over decades.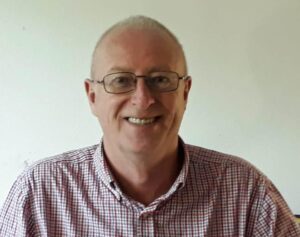 A big fan of times, the Clockwatcher has developed his own standard times, and produces his very successful speed ratings.
He has also been involved with sectional timing.
Talking to the Sporting Post earlier this week, Steve enjoys the one-liners, 'time to up your game' and 'time is money',
"They sum up our service. Everybody is so busy in this hectic world trying to look after a family and make a living, there is little time left in a day to sit and extrapolate the wide variety of factors that can influence an individual horse's race performance. That's where we come in. We do the hard work and provide the guide. That lets the punter use the specifics of our time analysis and combine his own emotions and gut feel into the equation in his end selections."
Born in England, Steve has been involved in horseracing for over 38 years.
The son of a lifelong Nottingham Forest supporter, the Clockwatcher was a season ticket holder at the City Ground from the tender age of 5, and was lucky enough to be following that team during the magical era when Brian Clough led Nottingham Forest to two European Cup – the forerunner to the Champions League – successes in 1979/80.
His career in racing began in 1982 when joining Ladbrokes bookmakers.
Initially employed as a betting shop manager, he progressed quickly and at one time was in control of over 40 shops in the Birmingham area, England's second largest city.
After relocating to South Africa Steve joined Karel Miedema at South Africa's best established and leading racing and breeding publication, the Sporting Post, in 1997.
Initially employed as an assistant handicapper, the Clockwatcher developed his own speed ratings and also his own set of standard times.
He has also been involved heavily with split timing.
Indeed, Steve's intimate and deep knowledge and understanding of the performances of our equine athletes is second to none.
It is with this knowledge and belief that he is now confidently striding out into what is a very uncertain world.
Via his website www.clockwatcher.co.za Steve is enhancing the work he did at Sporting post and offering a number of services.
His speedratings have been there for all to see for many years in Sporting Post and week after week they have produced good priced winners.
These are now available on Steve's site along with his tipping service and notebook.
He tells us that many more products are also in the pipeline.
It's time to up your game…
Exciting times ahead!
‹ Previous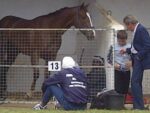 SA Racing's Byrnes Family Values