Former KZN-based jockey Deryl Daniels celebrated his 43rd birthday on Tuesday.
For a man who has seen both sides of life's silver coin, he says that despite some mind-blowing mistakes and gross errors of judgement in his 26 years in the saddle, he doesn't have self pity  – just regrets about the good people in the game that he has disappointed.
"I have made my bed and I have to sleep in it," says Deryl, who admits that he will be 'a recovering addict till the day I die'.
He was happy to chat frankly to the Sporting Post and will be spending his birthday on lockdown day 33 at his parents' home in Vanderbijlpark near the Vaal, where he passes the restrictive days exercising, reading, cooking, gardening and helping his Dad repair a car.
"Talking about 'mistakes and errors' almost sounds like I'm minimising all my nonsense and stupidity. If one person can benefit from taking a minute to listen to what I have to say, then maybe some of it was worthwhile. The major focal point in my, and any addict's recovery, is honesty – and I have nothing more to hide," he says candidly.
Deryl, who is proudly still a trim 56kgs, thanks to the treadmill that his folks 'bought but never used themselves', tells how he has ridden the rollercoaster of sanity and inner peace one day and wanting to almost scream and tear his hair out the next.
"One of my biggest mental obstacles is  having let some really good people down – in racing and in my family. To this day Mr Doug Campbell calls me regularly. Andrew Fortune has been an absolute godsend and an inspiration. Maybe I shouldn't mention names – but Corinne Bestel, Robin Watkinson, Glen Kotzen and Frikkie Greyling – amongst so many good people, who were so kind to me. Between them, my family and horseracing, I'm owed nothing. I am the one indebted to so many. Some days are easier than others, but I will always have racing flowing through my blood."
He joined the SA Jockey Academy in 1992, in the same class as Brandon Morgenrood, Donovan Yeo, Piet Botha and Barend Vorster. Deryl loved horses. He lived for the thrill of race riding, and found he was actually quite good at it.
"Look, I'm not blaming anybody. Taking responsibility is part of my recovery. But I was always a potential addict. Maybe it sounds a touch harsh, but sort of an 'accident' waiting to happen, as it were."
He says he 'didn't touch anything' till he was 21.
"Where do I start? Poor judgement. Bad choices – bad friends selection. They can lead one down dark alleyways. That's a life reality as a young jockey. You can take one step wrong. Intelligence and talent doesn't really come into it.
He warns that the combination of money and power, perceived adulation and adrenaline is a lethal cocktail.
"And once you have had a few sips from the chalice, you could be in, boots and all," he warns, suggesting that things could have been quite different had he had an Andrew Fortune role model and mentor in his life in those vulnerable years.
"No excuses. I wasn't the first. I definitely won't be the last. There is too little guidance and control for the young jockey, in my opinion. It's not an easy game. But if you ride winners and work hard, the rewards are certainly there. But when you are 20, drive a nice car, and have some owners, trainers, the racing public and the media trumpeting your talents, it can be an intoxicating high and a loaded gun in naïve hands. Every apprentice – no matter his background or foundation – needs to be briefed by a man like Andrew Fortune. And watch his interview with Andrew Bon on Youtube. If that doesn't make one think for a second, what will? I look back and wonder how his wise counsel could have maybe kept me on a straighter course. But that's all history now. What's done is done. I must handle it and accept my shortcomings," he says emotionally.
Deryl says he won't be touching a 'glass of anything' on his birthday.
"For us, one is too many and a thousand is too little! That's why it's a no-no. Not even a bloody sip! That's my history. The booze then the cocaine. I avoid the triggers now. Like the parties. I also find stress has been one of my launch buttons," he observes frankly, as he tells us how he has read more than 30 books during lockdown and has found peace in spirituality and acceptance.
"I really cannot speak highly enough of a man like Andrew Fortune who has been down this hole and bounced back to be a champion. That's a hall of fame achievment in the real world.He is always happy to listen and says – 'go on your knees, brother' – when I feel vulnerable."
Deryl concedes that some days are difficult.
"I'm OCD, which is a typical trait of the recovering person. So the lockdown is not a free entrance ticket to a world of surreal control, as one would maybe imagine. It can rather be a catalyst to stress and trauma. I always need to be on the go and doing something. My folks have been fantastically supportive at this time."
Deryl's younger sister Chantell has just come out of her radiation treatment for cancer. He is clearly proud of having been in a position to help her.
"Drugs and related spin-offs cause family havoc and is the cause of heartache.  I am just so grateful to be able to put something back into my family and try and repay them for all the disappointment and anxiety that I have caused."
In between getting his life back on track, and keeping fit, Deryl says the conference facility Zoom has been great for his lockdown rehabilitation sessions with his fellow recoverers.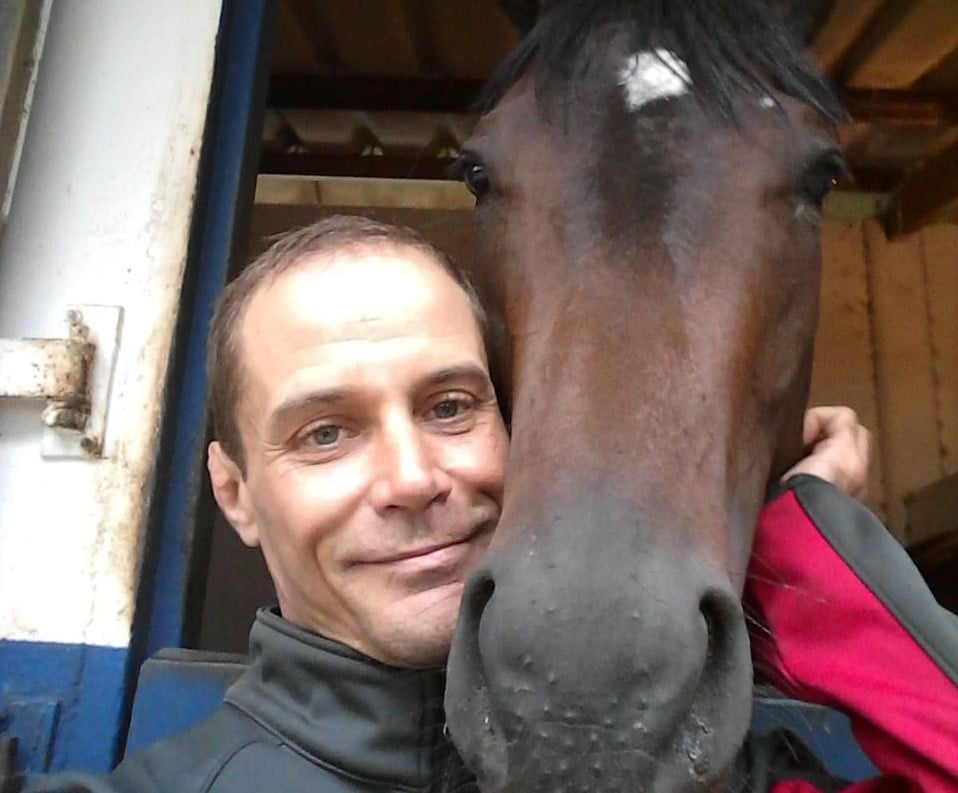 "Isn't technology amazing! Between the interaction and sharing, and having people like Andrew (Fortune) to talk to, it's all part of the long road to better days."
As for his future plans, Deryl says he still harbours dreams of riding again one day. He last rode in December 2017
"I worked for Ashley Fortune and Clinton Binda riding work after I was suspended. I'm thankful to them for giving me a chance. Bottom line is that this is a hard and cruel game. Cowboys shouldn't cry after they have played with fire and I can't blame people for looking at me skew. But I am determined to carry my own cross and get on with life. I have hopes and plans. But for now it's one day at a time. And there are people in this country that don't have food or shelter right now. That's where we all should be focussed. But thanks so much for the opportunity to open my heart on my birthday!"
‹ Previous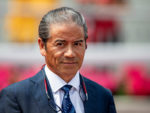 Legend On A Bicycle