Legends Michael Roberts and Piere Strydom first stared into the dizzying spotlight of the winner's enclosure at Hollywoodbets Scottsville at the outset of their illustrious riding careers.

After Saturday, the KZN Capital City may have just introduced another bright star to the racing universe in the shape of the popular second year SAJA apprentice, affectionately called Sipho Dlamuka.
A fresh-faced and extraordinarily polite former Pretoria Boys High School pupil, Donald Geerthsen only turns 17 on 22 September.
He was having just his fourth career ride when he produced a peach of a balanced and thinking ride to keep the mostly formless Twiceasfast at her task to win the third at the popular 'Racino' at Saturday's Track & Ball Oaks and Derby meeting.
Riding for former Cape, now Ashburton, conditioner Shane 'Spooky' Humby, Donald pinged the gates on the daughter of Twice Over, who was always in the vanguard before responding to the urgings of her 16 year old pilot to win a thriller.
Before we chatted to Donald about the most memorable 64,24 seconds of his life, we asked after the origins of his interesting nickname, Sipho Dlamuka.
"My fellow first years gave it to me when we got to the academy in January 2020. I know Sipho means 'gift' and I think Dlamuka is just an arbitrary surname," he says almost matter of factly.
Racing in the silks of longstanding Humby owner Gavin Almanza, the 25-1 shot Twiceasfast gave young Geerthsen her all.
"She was out of the gates quickly. I kept her balanced and under no pressure. As we came up the hill I felt we had a money chance. I started encouraging her and she was staying on nicely. They came at me late, and as we hit the line I really wasn't too sure whether we had gotten lucky!"
Watch the replay and interview here
Donald says that he turned to his fellow 4kg-claimer colleague Kayden Brewer, who gave him the thumbs up that he had managed to hold on, despite Nicholas Patel's low-flying challenge on Leopard Lady.
We asked him to describe the moment when he crossed the line on the temperamental soft-mouthed filly.
"That's not easy. It didn't sink in immediately. But as we returned to the parade ring and I saw my folks and the Humby team, I realised I wasn't dreaming!"
Donald's elated parents Klaus and Jean Geerthsen had travelled from Pretoria last Wednesday to watch him have his first ride at the same venue on 100-1 Gaetana for Tienie Prinsloo. He had two further unplaced rides that day, but got his first professional Saturday opportunity under rules off to a memorable flyer on Twiceasfast.
"It was a thrill and real honour to have my Mom and Dad on course. Mr Shane Humby has also been really supportive to me and has given me the chances. He was down in Cape Town for the sale, but sent me a message. I don't think I will forget Saturday 19 June 2021 for a very long time," he  says proudly.
Donald tells us how he got his first introduction to horses as a showjumper at the age of 7.
He fell in love with the beautiful creatures and his natural balance in the saddle and slight build – he walks around today at 46kgs – saw his coach Anton Hoek of the Cornerstone Equestrian Centre arrange an introduction to Robert Moore of the SA Jockey Academy in Johannesburg.
The rest is history, as they say in the classics.
A member of Generation Z, Donald was born eleven years into our new democracy and has followed in the bootprints of another Pretoria Boys High School pupil in East Cape Champion, Greg Cheyne.
Hailing from a close family, he has two older brothers Max and Ethan, and has punctuated his time at the SA Jockey Academy, by spending every second weekend with family in Clarendon, Pietermaritzburg.
"It's lovely to spend every other weekend with my Uncle James and Aunt Nicci Crawford, and my cousins Tye, Layla and Faye in Clarendon, Pietermaritzburg. That's my home from home, although  I really have more than adjusted past the initial period when I joined the academy."
Donald's first-year class at the SA Jockey Academy, which included PE born rising star Kyle Strydom, was like no other before them. Covid-19 arrived just two months after he joined.
"Moving from home to a structured environment like that naturally took a bit of adjustment. But the friendships and camaraderie make it all worthwhile. And while the lockdown made the landscape more testing, we adapted like every other person in South Africa has had to."
He adds that the schooling and jockey training is excellent and is looking forward to writing his matric in 2022. In a question to rank his academic ability, he modestly responds that he is 'average' academically – but upgrades that to a 'good learner', a moment later.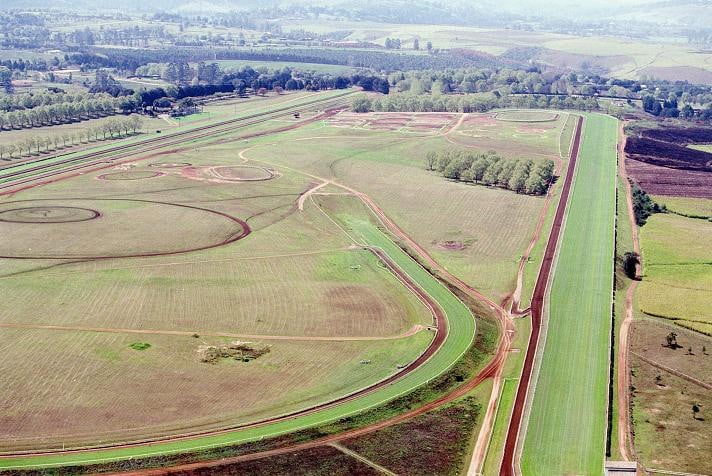 "If I may, I would like to say a word of thanks to our riding masters Martin Ball and Nicky Roebuck. They are really never too busy to listen and to provide advice and guidance. I imagine it's not a straightforward kind of job turning High Schoolers into professional jockeys!"
Taxed to summarise his ambition, Donald says that for now it's focussing on riding regular winners and ensuring he gets a good matric pass next year.
Put this 4kg claimer in the black book!
‹ Previous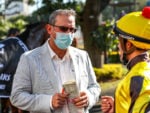 Happy On The Highway