Duncan Howells is a fiery red head but fortunately he reserves most of his energy to getting the best out of his horses which he is passionate about. In recent times he has hit top form and his horses seldom run below form. In Romantic Moon he has a filly who looks like going straight to the tops. When asked about the chance of a runner of his he is very honest and in Duncan Howells what you see is what you get. His string appears to be getting stronger by the day and he is definitely a trainer worth following. He is sponsored by Winning Form and they have found a winner in him for sure!
What is your name and age? Duncan Howells – 44 years old.
Where do you live? Ashburton – PMB.
Tell us about your family? I am engaged to Cathy Rymill and she has one son, Alex, who is at university in Bloemfontein.
How did you become interested in horse racing? I was born into a racing family. My father was a jockey and trainer as well as two uncles.
Who were the people in racing who had the biggest influence on you in your decision to make racing your career? Andy Smith, Roy Curling, Eric Sands and David Payne.
Before making your career in racing were you ever involved in any other businesses? No, racing has been my life.
When did you first become an assistant trainer? In the early 80's.
Who did you first work for? Eric Sands in Cape Town.
Which was the best horse you worked with in the early part of your career? Gypsy's Warning was really brilliant! She won her maiden at Clairwood by 2 lengths and Lucian Africa rode her.
When did you get your open licence? In 1999.
Who were your first owners? Alison and May Carlisle. They are still active owners and good friends in the yard.
When and where did you train your first winner? My first runner was my first winner. It was 1st August 1999 and was ridden by Robbie Hill at Greyville. Her name was Whispering Magic.
How many winners have you trained thus far? About 400 winners.
Which do you consider to be the best horse you have trained to date? Gypsy's Warning was awesome!
Do you think there has been a defining moment in your career which has really made a big difference to your life? When Zeeno won my first Grade 1 it had a huge impact.
Who is the team which assist you in keeping the yard going at such a phenomenal rate? Apart from myself my fiancé Cathy does yearly selections and pre training plus the admin. My assistant is Denzil Mulligan and I have two brilliant head grooms Elliot and Kospendul. Warren Lenferna is my racing manager and has recently joined the yard. He is an excellent people's person and is passionate about racing and about the yard.
How many horses do you have in your yard right now? Right now there are 70 horses in the yard.
What would you consider to be an ideal number of horses in your yard? I would like from 80 to 100 maximum.
Which do you consider to be the best horse you have in your stable right now? Romantic Moon.
Which of your horses do you feel would be worth following over the next couple of months? Stellar Season, Saunas Rose, Romantic Moon, Sing The Blues.
Who are the jockey's that ride work on a regular basis for the stable? Billy Jacobson, Sean Veale, Ryan Curling, Keegan de Melo, Jared Samuel, Nicky Roebuck and the Appies.
Do you feel a stable jockey, or jockey's, are essential to building a top yard? Yes as long as they have a good work ethic.
In recent times you appear to have come into your own as a trainer. Are you doing anything differently or is at just an accumulation of experience coming to the fore? Probably a combination of experience and good support from loyal clients. The harder you work the luckier you get – Gary Player!
What does your working day consist of? Arrive at yard 4.30. Stable management until 5.30.  Work horses until 9.30. Take a break and return to yard from 1.30 until 5.30. Horses walked, groomed, checked and fed.
Has the success of Mike de Kock, in particular, and other SA trainers and jockeys overseas inspired you in any way and do you have any interest in taking a string to race in Dubai for instance? Obviously Mike de Kock has opened many doors for SA racing. I would like to travel one day but at present I have to achieve the goals I have set for the stable.
At this stage of your career what are your main ambitions? To train as many winners as possible.
Romantic Moon looks to be a top class filly in the making. What plans do you have for her? SA Fillies Sprint.
Apart from Romantic Moon what other horse, or horses, do you have in your yard who you have high hopes for? Stellar Season and quite a few 2 year olds.
What is it about racing that makes you passionate about the game? Training winners and taking horses through the ranks and then getting a horse to the highest level.
How keen are you on the breeding side of horse racing?  Very keen! It is very interesting and is the true blood of racing.
Do you like to study pedigrees? Yes indeed.
Which are your favourite stallions? Silvano, Count du Bois and Dynasty.
Do you have a favourite racecourse in SA? Clairwood as it is very fair and I enjoy the long straight.
Do you ever advise friends or family to have a punt on a horse you really like? Yes if asked.
What is your preferred way to celebrate a big win? A nice lavish supper with family and friends.
If you have to name the most important lesson you have learnt about racing thus far what would you say that is? You never stop learning and you never know enough.
How do you like to spend your free time? What's that?
How keen are the rest of your family on racing? My first cousin is Gavin Smith so that should answer your question.
Apart from racing what else are you passionate about? My garden – I am passionate about gardening.
If you could not be a trainer what else would you like to do with your life? Architect or landscaping.
How much time do you spend studying form in order to give you an edge on your rival trainers? As much as possible to learn about my opposition.
What are the characteristics you look for in the horse? Conformation, a bold eye and, most importantly,
good temperament.
Generally speaking how much time will you give a horse before deciding if it is worthwhile keeping? If the horse shows nothing in work 1-2 runs or 3-4 maximum.
You have been involved in the game for a long time. In all honesty how straight do you think racing is? Just as straight as cricket. Where big money is involved there will always be corruption but I do believe racing is policed very well.
What is your philosophy on the racing game? Try your best, never give up, be professional and work hard!
Do you have a website? www.howellsracing.co.za. I think this will be a great means of marketing.
If you had one piece of advice for your fellow associates in the racing world what would it be? Worry about your own business and leave others to them.
‹ Previous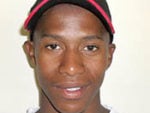 Luyolo Mxothwa