KZN-based rider Gareth Wright celebrated his 29th birthday on Easter Monday.
The former Maritzburg College student says his victory on the 50-1 Camphoratus in the HSH Princess Charlene of Monaco Gr1 Empress Club Stakes could not have come at a better time.
"I suppose any time really is a good time for a jockey to ride his first Gr1 winner. But I have waited a very long time for this moment and it's the cherry on the top of my bid to keep lifting my game and climbing the ladder. But, boy – Saturday sure hasn't sunk in yet!"
Gareth stunned the racing world on Saturday and trampled the formbook into the lush Turffontein turf in  the process with a terrific ride on the Robbie and Shannon Hill trained filly, Camphoratus, who stormed through from midfield to grab a last stride win from local bridesmaid, Running Brave – surely one of the unluckiest fillies in racing.
"I thought I had a chance at the 300m. She was full of running and going well. When I switched her in, she seemed to click – and then gave me a nice kick. It was only at the 50m marker where I thought I had a serious chance of getting past Running Brave. Camphoratus really put her heart and soul into it and gave me her all. I was stunned, elated, thrilled – all packaged into one!"
Trainer Robbie Hill quipped in the post-race interview that he had given his owners the confidence that Camphoratus would finish in the top three – bold talk about a 50-1 shot who was quite some distance out at the weights! We asked Gareth if he felt the same confidence.
"I have ridden her twice in Johannesburg and she improved at both those runs – the latest when second in the Jacaranda Handicap. We discussed it at length. Mr Hill was a top jockey and he and Shannon run a  very professional yard. This was a plan come together. I thought the Cape horse would be very tough to beat. But when you are bullish about a top three finish, then you have to believe you can actually win it. And things went our way," he added modestly.
Was there an all night party in Joburg on Saturday evening after races?
"Oh, no ways! I was riding at Scottsville on Sunday – there were some horses that we had to get runs under the belt. So I was very aware of making sure I had an early night and didn't let anybody down by not turning up. My girlfriend Kerrin-lee Bodill was on course so we went out for a relaxed early supper with Keanan Steyn and a few friends."
Gareth is on retainer with the Andre Nel Sabine Plattner Racing team satellite yard run by Byron Foster in KZN. We asked how he had managed to get rides from the Hills.
"I'm very lucky to have the job with Mrs Plattner and they have no issues with me riding for other yards where they have no runners. It's worked out well as Mr Hill pulls out before 5am so I can get to their string and take a few – and then go to Byron."
"I think the turning point with the Hill Racing Team was when I rode Pearl Of Asia to victory on debut at Scottsville on 27 February. He is a lovely colt and I have been getting more rides from them. The more you ride, the better you ride – and the more your confidence picks up."
Gareth has been back in Durban for about two years now. He says he left Cape Town at a low point, as he just wasn't getting the rides and the opportunities.
"I have always been a shy, quiet kind of person. In fact when I worked for Justin Snaith he sent me to a sports psychologist to work on my confidence. I think that helped me a lot. But when you aren't riding winners and grappling with issues like confidence and self belief, you quickly realise that jockeyship is not a team sport and racing can be a pretty lonely game. It's not something the Academy prepares you for. I'm lucky I have the support of my Mom, my Gran, my Girlfriend and my Sister. Their encouragement and support is so important."
Gareth adds that his introverted and retiring personality didn't help him much in the early days either.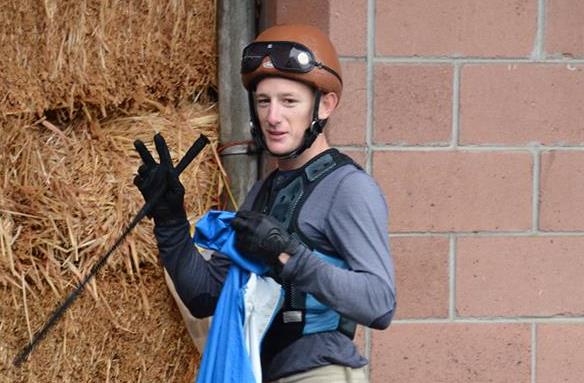 "I would ride what I felt wasn't a particularly good race and would never let myself get over it or put it behind me. It would stay with me. I have managed to get over that and am not as hard on myself anymore. That positivity in itself induces confidence and one starts riding better. I think maturity and being content in my domestic life, with great family support, has made all the difference too. I'm loving riding in Durban and am also enjoying the support of a variety of trainers."
Gareth's father passed away when he and his sister were very young.
He attended Maritzburg College in Pietermaritzburg and left in grade 10 to join the SA Jockey Academy. He was sixteen years old when he walked through the SAJA doors to commence his new career on 11 January 2007. With him were the likes of now Hong-Kong based Grant van Niekerk, Singapore rider JP van der Merwe, Tshwaro Appie and Athandiwe Mgudlwa.
Gareth says Des Egdes gave him plenty of early support but his first winner came courtesy of Lowan Denysschen – on a temperamental filly with a big heart, called Flying Day.
"What a thrill! It was at Scottsville racecourse over 1600m. I remember it so well," he adds.
Gareth's Mum Karen, who relocated two years ago from the Boland to Umkomaas on the South Coast, where she manages a restaurant, said that the family watch every one of Gareth's races.
"He's our champion. We are so proud of him. His Granny is his greatest supporter. He really is so committed and he deserves the success," she said when asking us if we possibly had a pic of her son with Princess Charlene.
Gareth says he is now ready to ride his next big race.
"I am very fortunate. Unlike certain jockeys, I can ride comfortably at 53kgs and don't have to diet and watch what I eat. I spend some time in the gym doing strengthening exercises. Myself and Kerrin-lee have a nice place in Hillcrest. Life is good and I am feeling strong about coming out on top."
We pointed out to him a quote he made about the important lessons he had learnt about racing in an interview when he had just turned 20.
'Be persistent. Put yourself out there and keep working. Don't let racing get you down and keep a positive and level head,' was what he told us all those years back.
"It's amazing how that encapsulates all the basic tenets of building a career. It sums up all that I have been trying to do over the past nine years. I have no excuses now to go on and show what I'm really made of. Thanks for the chat. And I appreciate the chance to thank all the people who have supported me. They know who they are."
‹ Previous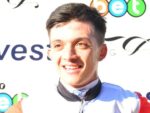 Hip, Hip, Habib!