Hollywood sponsored veteran East Cape trainer Gavin Smith saddled a sensational five-timer at Fairview on Friday to find himself in the top six on the SA National log.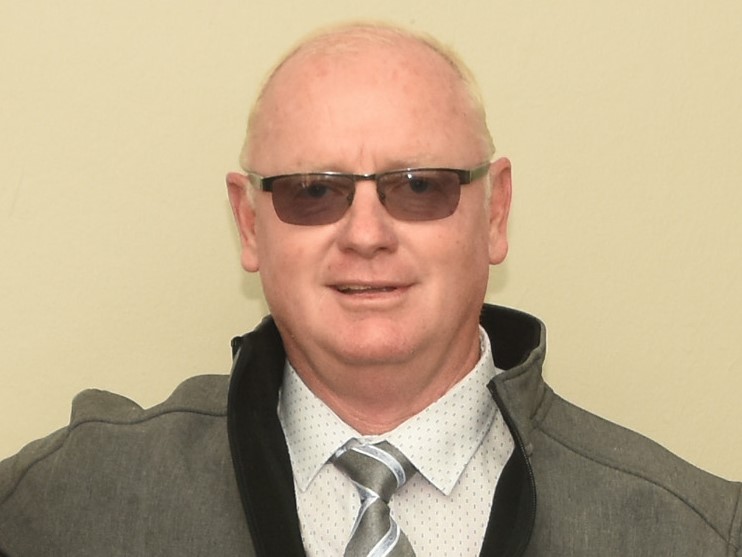 While he is thrilled to achieve the rare five winners feat for the sixth time – he also saddled six winners once – in an illustrious career spanning 23 years, the eight-times East Cape Champion Gavin Smith points out that keen local competition and tough prevailing economic conditions are the sobering anchors that firmly keep one's feet on the ground.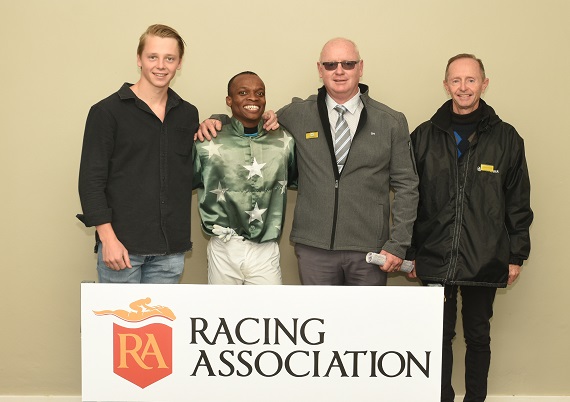 "Friday was a champagne day for the team and our owners. But on Saturday morning we were back at work at 04h30 and the five-timer is a moment of proud history in a photo frame on the wall. Horseracing is a never ending wheel that turns. We all get our chance on it," added the man who took the reins over from his multiple champion trainer Dad, Andy in 1995.
Andy passed away in 2014 at the age of 76 after years of ill health.
Just as Gavin has fought many battles with his contemporary Allan Greeff on the local trainers championship log over the past 20 years, Andy Smith and the late Stanley Greeff had many tussles for the championship in their training days.
Andy Smith, whose best horses were the likes of Captive Prince, Double Your Money, Dapper Duke and Flirting Prince, was regarded as an old school horseman.
He was strong on discipline and believed it took patience to get his horses to their best. The feed and fitness of the horses were principles he focussed on.
He was famous for his ability to get the best out of struggling horses.
Gavin, who started riding work at the age of 11 , is cast in much the same mould as his famous Dad and has saddled close on 2400 winners.
Probably the best horse he has ever trained is present day Ascot stallion Bold Silvano, who famously joined the Mike de Kock team before winning one of South Africa's most prestigious races, the Vodacom Durban July.
While not over the moon by us labelling him 'a veteran' at the 'relatively young age' of 52, Gavin, who holds a National Diploma in Marketing & Sales, spoke to the Sporting Post about the ever changing climate on the South African horseracing landscape.
"Living in this beautiful part of the country in what is not always classed as a major racing centre, one can be forgiven for thinking that the whole world revolves around Fairview! But seriously, I believe you have to travel far and wide to find a better place to race anywhere in Africa."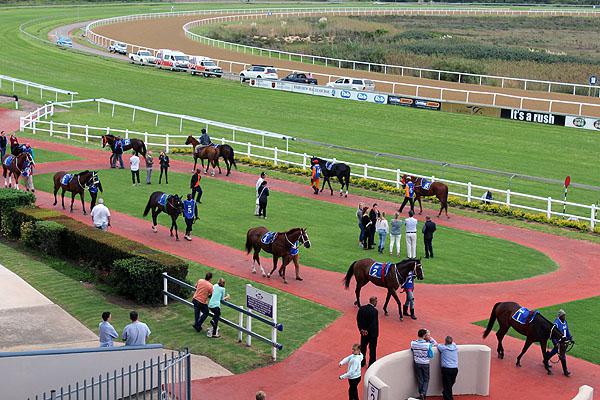 Gavin was unequivocal in his contention that the Fairview turf track is the best course in the country.
"Come on, let's go and walk it. I will show you how fortunate we are to enjoy a well managed superbly maintained facility and tell me where you can equal this anywhere," said Gavin as he proudly surveyed the emerald landing strip that has hailed so many Smith family winners over a half century of competition.
"Management and leadership is key in any business. My own yard. The local Phumelela region. Even Pick 'n Pay or Woolies. We are fortunate to have consultative and hands-on leadership here and it shows in the facilities and the morale in the Eastern Cape."
He was quick to stop at this point and remind us that it was not all wine and roses, though.
"In a business so centred around horses and people, every day presents a new challenge. And I believe that the recent Grooms protest action was something that could have been avoided. We as the trainers and industry at large need to stand united and resolve the issues. That should happen around a table and not with weapons brandished across a courtyard. I have a family and understand the costs of living today. Grooms are key personnel in this industry. They work hard and have families of their own. We need to be very fair and even more proactive. Let's not leave the wound till it festers, as things tend to happen."
We asked Gavin if owners had absorbed the full impact of the recently increased wage bills.
"I don't know what all of my colleagues did but a business still needs to be competitive in terms of pricing. My patrons absorbed a portion of the increase. We cannot keep lumbering owners with spiralling bills!"
Gavin, who has a horse population of 97 at his disposal today, pointed out that owners had a varied choice in PE racing today.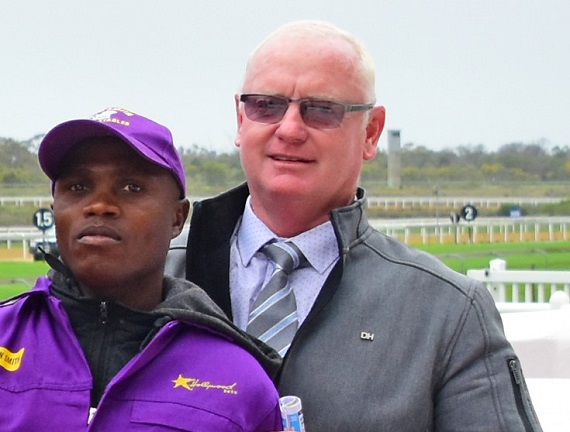 "There are some very strong and competitive yards here. Alan Greeff is the biggest. But there is Yvette Bremner, Tara Laing and Sharon Kotzen who have their fair share of the winners. And then the Cape boys love to sneak up the Garden Route and grab some of the honey out of the pot! The outside competition is good for racing and generates interest from punters and supporters across the country. I am fortunate that I have a great base of staunch patrons who understand the game and support me. Without owners, we may as well all close up shop."
As to the solutions to problems and some key aspects going forward, Gavin feels that as a starting point, stakes need attention.
"The financial model must stack up for owners. Costs are spiralling. We need to race for more money – otherwise owners will have less incentive to buy horses. Its's a knock on as the breeders are at the start of the food chain and many of them are under tremendous pressure too. I don't have all the answers but we need to work smarter and come up with solutions rather than watch the world go by."
As to his own season prospects, Gavin says that he is excited about his youngsters coming through this season.
"They are collectively a quality bunch. My older stalwarts are always thereabouts but mostly much of a muchness and I won't be travelling to the Cape or KZN with them. But we have some nice features coming up over the next few weeks locally, and we hope to be competitive."
Gavin will also be attending the BSA Johannesburg Ready To Run Sale on Sunday 4 November. He says it's a source of good value and he has enjoyed some decent success there.
"One of my Algoa Cup entries Chappaquidick and the regular earning two-time winner Pick Again are two recent buys from that sale that come to mind. You always feel you have a chance at that sale as the quality is there and the prices are not telephone numbers," he laughs.
And the short term?
"We are boxing on. Always looking to win races and find that next big horse. All while giving our owners a racing experience that is rewarding. I am positive about the future of this country and the industry at large. These will be the tough old bad old days in a few years from now. We just need to work together and remember that most of us have our lives invested in the heart of the sport."
The Friday 12 October 2018 Famous Five Honour Roll
Super Socks for Justin Turner, Gavin Smith & Dr H Nhlapo – ridden by Muzi Yeni
Latescent for Gavin Smith – ridden by Jules Mphanya
Late Autumn for P Govender, K Naiken, NS Naidoo, Y Naidu & Dr S Naidoo – ridden by Muzi Yeni
Seattle Swing for Mrs P L Booth – ridden by Muzi Yeni
Dawnbreaker for Ralphs Racing Pty Ltd – ridden by Lyle Hewitson
Pics – Pauline Herman Photography
‹ Previous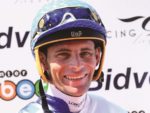 The Rough With The Smooth