The passing last week of the legend Terrance Millard has cast a dark cloud over South African racing.
For the Woodruff family the loss of a Grandfather, Dad and Father-In-Law has been a deeply sad, traumatic and emotional time.
The champion trainer was an icon –  a man amongst men, and someone whom many of us probably thought would be around forever.
The Sporting Post spoke to Geoff Woodruff in Cape Town this week. The five-times South African champion trainer was visiting the Mother City with his family to finalise the arrangements for their beloved Terrance Millard's funeral on Thursday.
Life goes on. We race 364 days a year. The flags flew at half-mast at Kenilworth on Saturday and the jockeys showed their respect by wearing black armbands
It almost felt thoughtless on our part talking to Geoff about the Summer Cup – but the 63 year old veteran was quick off the mark to make us feel better.
"Terrance Millard was the consummate racing professional. Rain, wind or shine, and through all the seasons over the decades, he was at the yard every day. He understood every aspect of the sport. He'd have been the first to say that the show must go on. As a family we will honour his memory and celebrate his life and achievements, as well as the pride and privilege of being associated with a great of the SA turf. A man so many respected – even those that never had the honour of meeting him. We must keep doing what he wanted us to do and took so much pride in – training the winners," said the man known affectionately as 'the Guv'.
Geoff went on to say that his late father-in-law was always a mine of information and a source of inspiration.
"I never shied away from asking his advice on any subject.  I feel blessed to have been so close to him. He was a stickler for absolute attention to detail, and on the supreme fitness of horses. It's a philosophy which has stood us in good stead and which we have tried hard to remain true to at all times."
On Saturday Geoff will bid to win his seventh Summer Cup. It is a race that has always been close to his heart and there is some irony that in the week that they bid farewell to Mr Millard, he will look to continue a tradition that the late legend played an important part in.
"My father-in-law was a part owner of the top horse El Picha, who won the first of our new age Summer Cups in 1999 and got the ball rolling for us. What a day it was. And it feels like only yesterday! We have been fortunate to have won it five times again since," he adds modestly.
Geoff Woodruff has won the Summer Cup six times since the reintroduction by Phumelela. He is tied with Mike de Kock, who overall has 9 wins, having won it three times previously.
The four consecutive Woodruff Summer Cup winners  from 2013 to 2016 equalled the feat of trainer Fred Murray who saddled four successive Julys from 1910 to 1913, and the now retired trainer Mike Bass' four successive Mets from 2007 to 2010.
Geoff not only dominated the Summer Cup's winner's box in those four extraordinary years, but also the placings. He sent out the first, second, third and fifth in 2013, first and second in 2014, first and second in 2015 and the first and third in 2016. That's raw dominance!
So beware of ignoring his longshots on Saturday. The Woodruff yard is represented by two solid mares in Insignis and Sunshine Silk.
We suggested that they both had some ground to make up and neither were aided by poor draws.
"If we knew the result, we wouldn't have horse races, would we? I'm under no false illusions as to what we are up against. But when you have a ticket you always have a chance – and it's a handicap. We will probably tag onto the field from the wide gates. I have no doubt the pace will be on and when they hit the 600m then it's time to show what they are made of. Both of mine are fit and well and I hope to see them running on."
When asked about his decision to use a relatively inexperienced apprentice in Cole Dicken to ride Insignis, Geoff says the young man has earned the opportunity.
"He is riding with great confidence and producing regular winners. He has shown that he is a natural talent. He works hard in the mornings and has the right attitude. This won't be his last Summer Cup ride and he deserves the opportunity!" he added.
The Epsom – born Geoff Woodruff first worked for Peter Skinner in England for 9 years and then moved to South Africa and worked for Ralph Rixon for 6 years. In 1988 he took out his licence and started with 14 horses, two of which he and his wife Carol owned.
He started in amazing fashion – first four runners were winners!
"My first winner and runner was a horse called Third Admiral in a 1800m race at Milnerton with Felix Coetzee aboard. He beat Anton Marcus a short head on one of Stanley Amos's horses," recalls Geoff.
It didn't take long for his first Gr1 winner. Simonside won the Cape Flying Championship in January 1990. He now boasts 6 Summer Cups, 2 Durban July's and a Met trophy.
A top trainer and a man for the big day!
The Woodruff Summers
1999 – El Picha (Robbie Hill)
2002 – Eventuail (Piere Strydom)
2013 – Yorker (Anton Marcus)
2014 – Louis The King (Piere Strydom)
2015 – Master Sabina (Gavin Lerena)
2016 – Master Sabina (Gavin Lerena)
‹ Previous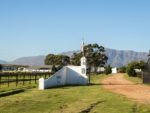 Soetendal – Selling The Winners