"You can arrive here with all the accolades, credentials, championships and Gr1 winner credits from your home country. That all means sweet nothing when you step off the plane and into the pressure cooker of racing in Hong Kong."
The words of Hong Kong-based Irish jockey Neil Callan in response to a question on a local racing television show last weekend as to whether he'd 'heard about the new kid from South Africa?'
The 'new kid' could have not made a better start than he did on a memorable Sunday in front of a Sha Tin crowd of 74 722 – the second highest attendance in 20 years – and a great turnout given the amber rainstorm warning in the morning.
The betting turnover of HK$1.253 billion was HK$41 million down on last year, but Jockey Club chief executive Winfried Engelbrecht-Bresges was content with that, given the circumstances.
But none of these mind boggling numbers mattered to the talented 27 year old South African Grant van Niekerk – 2 winners on day 1. Those were the only figures that mattered to him!
In the country with colleague Callan Murray for just over a month, our 2018 Sun Met winning jockey struck with a double on the opening day. Karis Teetan had achieved the same first ride-first win feat in 2013.
And the dream run all started with Grant's very first ride in the opening race of the term, which got under way when Hong Kong Executive Carrie Lam struck the traditional golden gong.
Grant and new trainer Jimmy Ting Koon-ho combined in a fairytale start on veteran galloper Triumphant Jewel. The 45 year old Ting was sending out his first runner after a lengthy apprenticeship under the likes of Danny Shum Chap-shing and Francis Lui Kin-wai.
Triumphant Jewel was not particularly fancied.
"What an awesome experience. It was a bit of a blur. The horse finished so well. I thought – this is a dream and it's happening for me," Grant told the Sporting Post as he relaxed on Monday in his beautiful apartment overlooking Sha Tin Racecourse.
Seven races later he flashed up on the Tony Millard-trained World Record to win the last race and bookend the inaugural meeting in style.
World Record came from the clouds to nab favourite Rattan on the line to cap a surreal opening day for the Capetonian.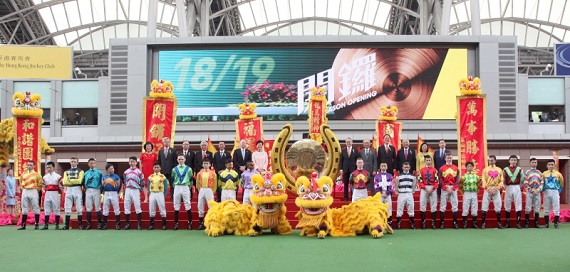 "I was hoping for a good start and I'm just very pleased. It was really good for both of us having our first winners, it was really special. It definitely gives you confidence, it just feels like this big weight off my shoulders. I can relax a little bit – obviously still work as hard as I am working but just relax a little bit because sometimes us jockeys put a lot of pressure on ourselves."
South African trainer Tony Millard said: "This guy is cool, don't worry about that!"
Grant told the Sporting Post on Monday that he had settled down well and was really very impressed with every aspect of the Hong Kong racing operation. He recalled how the crowds and the buzz had taken his breath away.
"I haven't been to a lot of places to ride internationally, but this must be near the best the world has to offer. The tracks. The equipment. The professionalism. The people. Something simple that really impressed me is the fact that each jockey is allocated a race-day valet, who is employed by the HKJC. The gentleman preps the kit and the silks. Unlike in SA, there is minimal time between races – and it's nice to have somebody helping. We are not allowed to tip the guy or remunerate him in any way. It's a nice touch getting the help!"
Grant says that he is looking forward to the arrival of his family next month and is really missing the children.
"I have been so busy meeting people and getting to know the ropes, that it has consumed my time and the days have flown by. But I can't wait for my family to arrive," he said.
While chatting to us, he observed that his apartment was beautiful and well appointed and the swimming pool was a handy fitness and recreation tool for a jockey.
"My apartment has all the modern amenities and is on course. So no travelling or time wasting in traffic! And I have this wonderful Phillipino lady, who also works for David Ferraris, who does my cleaning and ironing. She also cooks beautifully. It is like having my Aunt looking after me," he laughed, obviously enjoying the home-from-home comforts.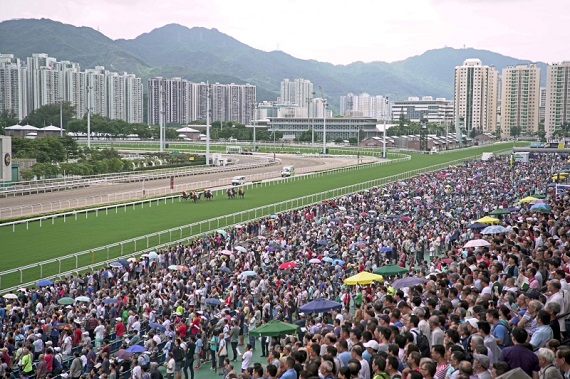 With the best average prize money in the world, low taxes and world-class facilities, the super efficient Hong Kong racing system is appealing for most professionals. Some make it. Some don't.
Grant says that he is hoping to build on his early success as a club jockey, and has a further six rides on Happy Wednesday. His Agent, Roy, is working hard on his engagements.
With just two race meetings a week – usually Sha Tin on Sundays and Happy Valley on Wednesday evenings – and the training open every day, bar Sunday, from 04H45 to 08H30, the programme is ordered. Tuesday and Friday are barrier trial days.
"I could feel the positivity at the track on Monday after my two winners on Sunday. I don't want to get ahead of myself but the trainers were keen to have me work their horses. It's a trust thing I suppose – and no different to home. They wanted to see how I ride. Who knows – maybe it's my own subconscious confidence, too? I am very fortunate to have made this kind of start."
When asked about the difference between our racing and Hong Kong, Grant said that the race was on from the jump and there was no dithering about.
"Split second decisions are the norm. There is no time to try different options. The pace is hot and the guys are very competitive. No quarter given or received is probably how to best sum it up."
As to Hong Kong itself and the culture, Grant says that there is so much to see and do.
"They have great sightseeing opportunities. The city doesn't seem to sleep and the people are super friendly."
And does he enjoy the local cuisine?
"Some of it is nice. I suppose I will get used to it. But nothing beats my Mom's Sunday roast, hey!" he laughed.
So the young man from the Cape, who often took stick from the public and has had his share of ups and downs in his first decade in the saddle, but always dreamed of an international career, is on the brink of a lifechanger.
It's a very long way from Clairwood a decade ago, when he rode his first winner.
Grant did his apprenticeship at the SA Jockey Academy at Summerveld. Gareth Wright, JP Van Der Merwe, Tshwaro Appie, Athandiwe Mgudlwa and current Cape Champion Aldo Domeyer were his fellow pupils.
It is the latter who has been an inspiration with his sharp intellect and ability to read a race.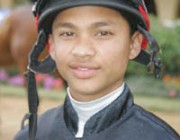 "Aldo and I spent a lot of time discussing race riding and exchanging ideas. He showed me the ropes and is a pretty sharp guy," says Grant, with obvious admiration for a man who has developed into his arch rival.
Grant had his first race ride on 11 June 2008 over 1200m at Clairwood. It was on a horse called Combat Leader for Glen Kotzen.
His first win came exactly two weeks later on the same horse over the same course and distance.
"My Hong Kong contract runs until February. My original aim was to see it out. Now I'm thinking beyond that. I have to be positive and if I don't make it I will only have myself to blame."
Does he ever think of the furore around his Vodacom Durban July ride on African Night Sky?
"Ironically, I have ended up in a place where pace is a given! And I don't get stuck in the negatives. That doesn't work in this job. African Night Sky would have just about won the July had the race been run differently. But that's history now," he said.
"Please allow me to thank all the folk who have sent me good wishes. I cannot believe how many people are interested or care. I lay in bed on Sunday evening and the whatsapp messages just flooded in. The interest and love has touched my heart. Oh, and believe me – I do miss those beautiful African night skies over Cape Town!"
‹ Previous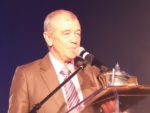 Perennially Professional!