It's been almost a year now since the 'new kid' on the Hong Kong block made a memorable debut in front of the second highest Sha Tin crowd in 20 years.
Two winners on Grant van Niekerk's first day at work in front of 74722 screaming race fans and some of his already well established colleagues, raised a few eyebrows.
"You can arrive here with all the accolades, credentials, championships and Gr1 winner credits from your home country. That all means sweet nothing when you step off the plane and into the pressure cooker of racing in Hong Kong."
That was the warm welcome from Hong Kong-based Irish jockey Neil Callan in response to a question on a racing television show as to whether he'd heard about the 'new kid' from South Africa.
Fast forward eleven months with thirty one winners on the board and a highly respectable ninth on the final jockeys' log, including a breakthrough Gr3 Premier Cup victory in June on Flying Thunder, and the 28 year old Capetonian can feel decidedly satisfied with his achievement in the most testing race arena on earth.
Grant arrived at his old homeground of Kenilworth last Saturday for his only racemeeting in South Africa this visit.
"I really am keen to stay fit and also to show my face at Kenilworth. It's a special racecourse to me and I was fortunate to win two races – despite at one stage thinking that I had made a fool of myself as it seemed to take forever! It was extremely quiet on course, but there were some staunch punters who greeted me. And it was good to greet the officials, staff and the trainers, owners and my colleagues. As they say, there's no place like home and I was made to feel so welcome," he said sincerely as he packed his bags for a short family holiday on the Wild Coast this week.
Grant took three rides and picked up a R1000 'dozen strikes' sanction, courtesy of the NHA's new cash generator whip legislation, before he won on Sleeping Single for Justin Snaith.
He also won the last on Machiavelli in the Marsh Shirtliff silks for his former boss, Candice Bass-Robinson, with whom he parted company by mutual agreement in February 2017.
We asked him to summarise, in layman's terms, what the difference was between Sha Tin and Kenilworth.
"Coming back and riding here is like watching a movie from normal speed to slow motion The racing in Hong Kong is fast paced and split second stuff. You need to be wide awake. You need to anticipate. You need to get into position. You need to be thinking quickly every milli-second. I'm not saying that racing here at home is any less tough or  dangerous, but Hong Kong race-riding adds an edge. The pace is always on too!"
Grant said that he had left for Hong Kong and the new challenges that faced him with a positive approach.
"It was always important to make a good start in Hong Kong and I did that with two winners at my first meeting. That opened doors for me. Then things went quiet in the middle, but I ended the season strongly, so there's lots to look forward to."
He said his riding had raised a notch or two up to a more consistent level now – a key factor, he points out.
"There are some world class jockeys in Hong Kong, but just like anywhere else it's all about getting chances. Their handicapping system is really good though, so there are always opportunities to be found."
Grant has mainly ridden for John Moore, Frankie Lor, Danny Shum and Tony Millard.
He ascribes his overall success to being focussed on conveying a professional image and riding like a professional.
"The way one carries oneself is importantly. Look smart – whether at work or after races when mixing with the important people. Be courteous and respectful. It's nothing different to what we are taught at the SA Jockey Academy. It's just vitally important to always be at one's best in this competitive no quarter given world."
Grant says that everything about Hong Kong is 'world class'.
He points out that the policing is strict and professional. He says the sport is marketed well, too.
"A Wednesday meeting feels like the Sun Met. The vibe on course is unbelievable."
He concedes that he gets homesick and misses his family and the beautiful sight of Table Mountain. But having Aldo Domeyer around, who started out with him from Day 1 in the academy at Summerveld, and lending support, was helpful.
"He's a good friend and we try and encourage and help each other. Lyle Hewitson is arriving soon and he should do very well with his attitude and talent."
Looking ahead, Grant is determined to improve and keep his head high. He is adamant that he is not going to be 'one of the battlers'.
When taxed on one thing he'd like to change about life in Hong Kong, he thinks long and hard before suggesting 'maybe the food'.
"We are spoilt here in Cape Town with Mom's home cooking, roasts and great food. I'm not sure the Hong Kong cuisine appeals to my palate after my established South African diet. But I have gotten used to it!"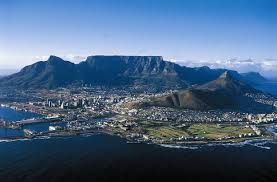 Grant van Niekerk is the only South African rider with a full season in Hong Kong Kong. Both Aldo Domeyer and Lyle Hewitson have six month contracts.
Grant says that he can't wait to get going and next season the likes of  Flying Thunder, Big Party and Harmony Victory are all rides that should be worth following.
And will he be back for the Met?
"I'm a Hong Kong Jockey Club rider and any overseas engagement is subject to their sanction. They will also only consider application if it involves one of the top 100 rated races internationally," he added.
Grant's Early Days
He joined the SA Jockey Academy in January 2007, alongside Gareth Wright, JP Van Der Merwe, Tshwaro Appie, Athandiwe Mgudlwa and Aldo Domeyer. Grant's  first ride was aboard the Glen Kotzen-trained Combat Leader at Clairwood on 11 June 2008, where he finished second. Two meetings later, he rode his first winner at Clairwood Park on 25 June on the very same Combat Leader – at only his fourth ride.
His first posting was with Riaan van Reenen and then he moved to Glen Kotzen, before finding a home with the powerful Mike Bass Racing outfit.
That was in July 2013 and brought with it a sponsorship from Kuda Insurance. Grant says that the move was the turning point in his career.
Inara gave Grant his first maiden Gr1 victory in the Paddock Stakes on 10 January 2015 and followed up with a second Gr1 in the Majorca Stakes on Met day that year. He would go on to win five Gr1's on the Drakenstein bred Trippi filly.
‹ Previous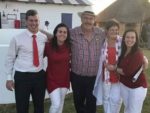 Diamond In The Rough