Julia Pilbeam says Friday is going to be the busiest birthday she has ever celebrated.
Her now well established Soetendal brand will carry the flag as the major vendor at this year's CTS Ready to Run Sale with 41 lots offered in total, to be sold on behalf of a variety of clients, including Klawervlei, Riethuiskraal and Stone Hill Stud.

The beautiful Soetendal Estate is a horsey paradise and lies some 15km northwest of Wellington, off the R44, facing the dramatic mountains of the Limietberg and offering stunning scenic views on all sides.
Julia's not shouting her age for the candles on the cake on Friday, but says she was born some time after the magnificent farm, a National Heritage Site, was founded in 1852. She started the Wellington based operation on a small scale on 50 hectares of magnificent Boland countryside in 2005.
The property has been renovated and extended to offer a range of superior services including backing and pre-training, yearling and Ready-to-Run sales preparation spelling, rehabilitation and post-operative care, permanent boarding of broodmare, foaling down and weaning and transportation of mares to all sires in the Western Cape.
"We are presenting a total of 42 horses for various clients on Friday. With a draft this size, there is something for everyone. We are particularly excited about the four Gr1 siblings we are offering – all high-class horses (# 136, 146, 150, 155), which includes two colts by exciting young sire Coup de Grace, who had his first runner last Saturday. Then we have horses by sought-after sires What A Winter, Twice Over, Trippi, Gimmethegreenlight, Querari and Var, just to mention a few."
Julia says that at Soetendal they prepare their Ready to Run horses, 'not to race next week, but for their racing careers'.
"Our emphasis is on producing sound horses on the up, ready to go into training with their new trainers and continue with this progress. In 2018 we prepared and/or presented a draft of 40 horses for this sale – 33% of the total on the sale. But on the final CTS log of 7 November for the sales race to be held on 14 December a staggering 13 out of the top 20 horses came from that draft – 65%. We'd like to wish those owners and trainers of the graduates that are in the final field all the best!" she said enthusiastically.
"And the cycle commences again on Friday! We have an exciting draft this year, and several of the horses qualify for the BSA and Klawervlei Farm Sale incentives too. The info will be on the stable doors."
Soetendal's RTR Class of 2019
# 5 – c Duke Of Marmalade x Diamond Sceptre (Saumarez)
–          late November foal and will take time, but a lovely type and he just floats! His dam is out of the top racemare League Title.
# 8 – c Where's That Tiger x Dona Datia (Daylami)
–          very racy, precocious type of colt with a big heart
# 14 c Duke Of Marmalade x Escondida (Fort Wood)
–          powerful colt with a great walk and massive stride, out of a ¾ sister to Elusive Fort
# 15 c Elusive Fort – Especially (Fantastic Light)
–          tough, athletic colt, a late foal that will still improve, from the family of Empress Club
# 22 c Twice Over x Free Fall (Captain Al)
–          compact and muscular colt with an impressive action, out of a Captain Al mare; he looks quick

# 23 c Vercingetorix x Giant's Bounty (Giant's Causeway)
–          eye-catching classy colt with a deep girth and good hindquarter, he moves well, looks a classic type
# 31 c Philanthropist x Guest Of Honour ( Western Winter)
–          out of a ½ sister to Crimson Palace, strong colt with plenty of presence

# 43 c Vercingetorix x Jillnaar (Jet Master)
beautifully put together colt who oozes quality, from the family of King's Chapel
# 45 c Twice Over x Julila (Silvano)
– big colt with a lot of scope, he could be anything, don't miss his gallop!
# 48 c Marchfield x Knysna Lagoon (Kabool)
– tall, rangy colt that will develop into a good staying type
# 50 f Ashaawes x La Fontaine (Counter Action)
– well-grown, precocious filly who has improved in leaps and bounds through her prep; all the dam's runners are winners
# 61 f Soft Falling Rain x Mile High (Captain Al)
– stunning filly with an exceptional temperament, by sought-after sire Soft Falling Rain
# 63 f What A Winter x Mission House (Greys Inn)
– lightning fast and precocious, with an elastic action, from the family of Circle of Life and Zebra Crossing
# 69 f Coup De Grace x Natural Woman (Excellent Art)
– racy filly with a professional attitude, she looks early
# 70 c Twice Over x Noble Cat (Hennessy)
– smart colt, a late November foal who will still improve
# 76 f Where's That Tiger x Patina (National Assembly)
– strong filly from the family of Pinnacle Peak, looks early and is very honest
# 78 c Var x Peep Show (Ideal World)
– magnificent colt, has the scope and pedigree to go further than sprint distances
# 81 c Trippi x Primrose Hill (Giant's Causeway)
– another superb colt who moves beautifully
# 84 f Var x Pure Power (Captain Al)
– this muscular filly has a lot of her dam sire, Captain Al, about her, and has the look of a proper sprinter/miler about her
# 86 c Captain Of All x Quest For Gold (Jallad)
– Out of a ½ sister to Pomodoro, this colt has developed into an impressive sort during his prep and really covers the ground
# 91 c Captain Of All x Respectable Model (Model Man)
– a ½ brother to the dam of Bold Respect, this colt. although still very immature, has a big action
# 98 c Vercingetorix x Schism (Count du Bois)
– an outstanding colt, a horse for the classics, by sire of the moment, Vercingetorix
# 109 f What A Winter x Splashdown (Judpot)
– quality filly with a good shoulder and hindquarter, she has an incredible temperament and generous eye; the dam's first runner, a full brother, is already a winner
# 115 c Twice Over x Super Model (National Assembly)
– a neat colt and a forward type who puts his best foot forward every time he steps onto the track, he should put up a good gallop
# 117 c Elusive Fort x Sylvie (Dupont)
– a ½ brother to the 4-time winner, Sarah (still only a 3-year old), this athletic colt has gone from strength to strength and looks promising
# 118 c Twice Over x Syrian Sonja (Damascus Gate)
– out of a Gr3 winning mare, this tough colt moves exceptionally well
# 120 c Judpot x Tale Of Love (Daylami)
– a powerful colt closely related to Carry On Alice
# 126 f Judpot x Turandot (Qui Danzig)
– from the family of In The Fast Lane and Light the Lights, this filly has scope and will improve as she matures
# 131 c Twice Over x Victorine (Centenary)
– by exciting sire Twice Over, this ½ brother to 2 winners has a ground-covering action

# 136 c Coup de Grace x Western Smoke (Among Men)
– ½ brother to Champion Two-Year Old, Link Man, by exciting young sire Coup de Grace, this colt has a superb action and temperament to go with it

# 146 c Coup de Grace x Amber Plain (National Emblem)
– ½ brother to Champion Two-Year Old Seventh Plain, this colt has a good rein and shows a great action, he should be early
# 148 f Twice Over x Arrester Bed (Jet Master)
– her dam a daughter of top broodmare Saintly Lady, this filly has just got stronger and stronger during her prep, she's no lightweight!

# 149 c Noble Tune x A Thousand Jets (Jet Master)
– this striking colt will catch the eye with his gallop, he's been really impressive all through his prep. He's a ½ brother to two winners closely related to Chestnut's Rocket

# 150 c Visionaire x Bardot (Badger Land)
– exceptional colt who is a ½ brother to Gr 1 winner Viva Maria as well as 4 other black type horses. Hard to believe he's a November foal!
# 152 c Jay Peg x Birdsong (Elliodor)
– out of a full sister to Gr 3 winner Kokkewiet, this is a tall, scopey colt with a good action
# 153 f Elusive Fort x Black Shadow (Saumarez)
– this filly is typical of her sire, Elusive Fort; she has substance and stands over ground, and will keep improving

# 155 c What A Winter x Bump 'n Grind (Qui Danzig)
– a very exciting ½ brother to Champion Sprinter Via Africa and black type filly Elusivenchantment, he is himself by a champion sprinter in What A Winter, and really looks the part.
# 157 c Elusive Fort x Call Of The Hunt (Miesque's Approval)
– out of a ½ sister to Hunting Tower, this is a really good-looking son of Elusive Fort who has improved weekly through his prep.
# 160 c Gimmethegreenlight x Cherry Orchard (Horse Chestnut)
– by red-hot sire Gimmethegreenlight, it's hard to believe this good-looking colt is a first foal. He's a natural athlete and will attract plenty of attention.
# 167 f Flower Alley x Count The Cash (Western Winter)
– very racy filly with a lot of presence and quality, she will catch the eye with her gallop

# 169 f  Querari x Crystal Clare (Huntingdale)
– compact and muscular Querari filly, she has a beautiful head and eye, and a good action, and could be early
‹ Previous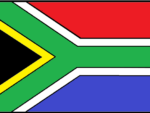 Captain Muzi Leads Local Stars