The 'Mauritian Magician' has just started his third season in Hong Kong. He is relishing competing against the best in the world and is riding at the top of his game, achieving a treble on 25 October, which included the Gr2 Premier Bowl on Able Friend.
It's hard to believe that Karis Teetan is only 25 years old. Born in Mauritius on 3 June 1990, Karis is the eldest son of Pravin and Rita Teetan and has two younger brothers, Mervin and Hansley. It is a popular cliché to trot out the 'poor boy made good' story line, but in his case it is 100% true. Poverty – like wealth – is in many ways, a state of mind, but it would be fair to say that as the son of a cane worker, Teetan may have lacked for material things. However, he has always had riches beyond measure in all the things that matter – a loving family, a quick, enquiring mind and God-given talent – and it is perhaps these very things that have given him his positive attitude and all-important courage to seize opportunities when they present themselves that has seen him get to where he is today.
In the modern world, courage may have a different shape to the courage of old when knights rode into battle to face mortal enemies, however today's challenges are no less demanding on one's reserves of skill, inner strength and resilience and it is perhaps here that Karis' early challenges have stood him in good stead.
Early start
Mauritius is passionate about racing and treats it with the reverence South Africans reserve for their rugby. "My dad used to go to racing and we always used to watch racing on TV. I've always been into it growing up." When he was seven, Karis' father took him to visit a friend who had a string of beach ride horses. "In the beginning, I just had to work in the stable and walk them and stuff. One day I was working in the stable when my dad came. There was a grey horse that was busy lunging and they said 'Oh, maybe we should put Karis on.' The horse felt good, got fresh and bucked. I was still green, so I came off, but I landed on my feet and everyone said 'Oh, that's so good!'" he laughs. There's no bluster or talking things up – or down – and Karis speaks with an ease and unselfconscious confidence of someone entirely comfortable in their skin and abilities. It is a rare enough quality in normal life, nevermind the high pressured racing industry built on the capricious whims of reputation, luck and fancy.
Karis started riding every weekend, eventually skipping school to ride during the week too. Realising that he was serious about the horses, his father enrolled him in the Mauritius Pony Club. "I wasn't interested in jumping, it was just fun for me to ride horses. I knew I wanted to become a jockey – I just wanted to get the pony to go fast!" He got his chance in 2004, when SA Jockey Academy headmaster Patrick Salvage selected Karis from among 102 hopefuls to join the Academy.
"It was a hard decision to say goodbye to my family and move to another country. I couldn't speak any English, but I always wanted it and sometimes if you want something you need to deal with the bad things too. I took a chance, and I was there to try hard. It taught me a lot and made me tougher. I was a proper rider after that."
After four years in Durban, Karis was offered a position at Glen Kotzen's Woodhill Racing. "I was doing well in Durban, but to be a good jockey, you have to ride the good horses and I knew Glen always has a good Cape season. Moving out of the city was something new and I had to learn how to live by myself, but the family was great and looked after me very well. It was a very good experience and it's done good for me."
Moving on
Riding for Glen meant limited opportunity though. "I like to have lots of runners on a day and was not going to be happy with four rides, so Glen said I could try and pick up other rides at Wednesday gallops. It was a good opportunity, so wherever I could I would do some work and pick up one or two rides. I also got myself an agent – Gavin Hunter – who helped me a lot."
"I don't believe you can stay in one place and improve, so after the Met I thought if I moved on I might find more opportunity." As it turned out, Joey Ramsden needed a stable jockey that season. "My agent knew Joey and said it might be a good opportunity. Joey had the numbers and was happy to give me a chance on some of his horses. I had a good time with Joey – he's a very good trainer and taught me a lot about riding in Cape Town. When Andrew Fortune came back from Joburg, MJ Byleveld was injured, so I rode for Vaughan Marshall for a while."
And then came Brett Crawford. "Brett had just got his yard. He gave me one or two rides, but then never again. He was building up his string and I could see his horses were doing well and that here was a trainer that was going to fire. One day I saw him in the parade ring and said, 'Mr Crawford, you don't give me rides anymore!' He turned around and laughed and said 'But you've got so many rides already!' I won for him at Durbanville and after that he said 'come and sit on some horses in the morning and maybe I'll give you some rides. I thought 'Oh God, changing stables again!', but I was not connected to any stable at the time and thought it might be good. Me and Brett had a great relationship – he instructed me so much and was so loyal to me. He helped me a lot and put me on the map. He put me on a lot of good horses like Jackson and Thunder Dance – it was a great opportunity and I loved it. PE put me on the map too – I travelled up there a lot and won the championship there."
Going global
Then came the opportunity to go to Hong Kong. "It was always in my mind to get out and travel the world and things just slotted into place. I was riding in Philippi and Justin was always talking about how well Richard (Fourie) was doing in Hong Kong, so it kept coming up and was always on my mind. I heard Richard was coming back, I'd got a couple of Group winners on my CV and my riding master Mr Curtis said it may be a good opportunity, so I applied and when they called to say I'd been selected, I didn't even think twice to say yes. Leaving Brett was a brave thing to do – he had a lot of powerful horses coming in – but only the best in the world come and ride here. Before I came, I chatted to some of the other jockeys like Felix Coetzee and Anthony Delpech and they all said it's a good opportunity. If I could move from Mauritius which is paradise, I thought why not move now that I'm old and doing things by myself?"
Home from home
"Ever since I arrived, I've felt comfortable here. Sometimes you go somewhere and you don't feel comfortable – here I wasn't even sitting on a horse, but I felt good. The people were good, the Club was good to us and gave us a beautiful place to stay – I felt like I'd taken a big step in my life. I knew I would be riding against the best in the world and that it wasn't going to be easy, so I knew there was only one thing – I had to work hard, learn and try and get the best rides. My first ride was Amazing Always in the first race on the first card of the new season for Mr Ferraris and I won. Here in Hong Kong your name needs to mean something good and to have that start just opened up everything. I got to ride some really smart horses and sitting on good horses builds your confidence. I had a fantastic season with 50 winners, Gr2 and Gr3 winners and finished 4th on the log." He also married long-time partner, Mandy. "We had been together for 5 or 6 years and it was time to take that step. She supports me and it's going well, everything's going well," he smiles.
"When I came back for the 2nd season, I thought maybe I could try and do better – you always try to improve, you know? I thought I was going to start off good, but then Joao (Moreira) arrived and I lost a lot of light rides. He's one of the world's best and it sort of put a step in front of me, but in racing, you have your ups and downs. Everyone said 'keep your spirits up and it will come again.' I kept working hard, kept a smile on my face and kept trying to ride winners on all my rides. I finished off with 29 winners, but had to stop early because I had a fall at Happy Valley a few weeks before the season finished. It was good. It made me realise how hard Hong Kong racing is and how hard you need to work just to get a winner."
Always learning
"You have new jockeys coming in all the time and you're always taking on the best jockeys – it makes it hard, but you know what, you always learn small things and there is so much you can learn here. It's good – it gets you to improve, so you improve all the time. In Hong Kong, at every meeting every jockey learns something. This place is incredible – just to come here and be among them is awesome."
"I really enjoy it here. I feel very relaxed and good about myself. Everything is so nice and smooth. I love working here in the morning and I love going to races. When we ride winners here, it's always so exciting – the public love it when you ride winners."
He rode a treble on the 25 October card, including a Gr2 aboard Able Friend. "This season has kicked off pretty good – I've had some nice winners and am very happy with my results so far. Last weekend was very good for me. To win a Gr2 at this stage of the season is a really good thing to do. Things are going well, the trainers are supporting me and I really appreciate that. I'm just trying to make the most of it and ride as many winners as I can."
Support base
Asked if his family are proud of his achievements, he says "Definitely. For a small island like Mauritius, you don't find lots of people like me. We don't get so many good things in life, so to do something like this – my family is very proud. My mom phones me every meeting before I go to races." While some may find that an embarrassing admission, it is characteristic that Karis considers it a badge of honour. "You need to have your family behind you all the time. If you have trouble, the first people you phone are your mom and your dad. Whenever I win a big race, my dad gets the picture and puts it in my room. It's nice to do something to make your family proud. They've worked hard to do things for me and it's nice that I can show them they never wasted their time to help me."
In all the ways that count, Karis Teetan will always be rich beyond measure.
‹ Previous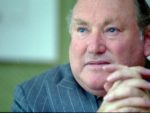 Anthony Oppenheimer