Who knows anything about Keagan de Melo? With no ego to vent, or sponsor to chirp about in post-race interviews, and a generally serious approach to his career, the quietly spoken KZN-based rider, who rode a terrific double at Durbanville on Saturday, clearly tends to avoid the limelight.
The Alberton-born jockey turns 27 on 24 September and he and fiance' Demi Murray – a soon to be Lawyer and sister of another progressive young rider in Callan Murray – are expecting a daughter in a few weeks.
Keagan has quietly chipped away at building his career and currently holds third position on both the Cape jockey log and the SA national log.
A decade on from his nervous first winner on Western Gem for the now Korea-based Bart Rice at Hollywoodbets Scottsville on 8 August 2010, he has quietly honed his skills and developed into a consistent professional.
"Don't take notice of the 4kg tearaway claimers and the jokers and the talkers – watch this young De Melo. He has got the temperament, attitude and the ability. Give him time and he will be top of the log in a couple of years." That was an unsolicited quote from a past SA champion jockey to the Sporting Post in 2018. The assessment is seemingly on track to becoming reality.
Top racing scribe and a man who has watched a few races, Michael Clower wrote after Keagan's Durbanville double last Saturday that his enterprising riding is beginning to change the accepted wisdom of riding Durbanville.
"Before he came along few jockeys were bold enough to attempt to challenge on the inside for fear of the gap being slammed shut in their faces but he often finds a way through on the rails – Meet At The George was a typical example – and Anthony Andrews did the same on 10-1 shot Six Degrees in the Interbet.co.za Handicap."
Trainer Dean Kannemeyer, a top amateur jockey in his day, and a man who rode before he could walk, was enjoying a purple streak during his partnership with Anthony Delpech.
When the time came to find a replacement, Dean didn't rush into it. He liked what he saw in De Melo and the duo have been a partnership for nearly two years now.
"I have always believed that a dedicated stable jockey is imperative to the success of any yard. They get to know the horses. They can provide sensible feedback. There is continuity. They are part of the team. Keagan has the right temperament, the natural ability and the professional approach to his career. Any jockey who is willing to listen and learn, and bounce back with enthusiasm and commitment is a valuable asset. He hasn't been riding for years but he can only continue to grow and refine his skills. A level-headed and talented youngster," added Kannemeyer.
Keagan started his apprenticeship in 2009 and his intake included Julius Mariba, Jason Smitsdorff and Stallone Naidoo.
We asked him why he had decided to base himself in KZN.
"By the time I had finished my apprenticeship at the SA Jockey Academy, I felt as though I had built up enough support in KZN to remain here and develop my professional career. As much as I miss my family in Johannesburg, I prefer both the professional and personal lifestyle that I have been privileged enough to enjoy on the coast," he said.
Keagan, a dedicated Arsenal supporter, maintains his fitness levels by riding work each morning and racing regularly. He says he can eat normally and is comfortable at 53 kgs.
He has built up a good support base in the Cape, even beyond the Kannemeyer yard.
"I started going down for Mr Kannemeyer and now enjoy some nice additional support there. The racing in both centres is good quality, but I must admit that the pace in the Cape tends to be a bit slower than in KZN. One gets used to it and adjusts."
Keagan's goal is to ride his first Gr1 winner and every year he aims to step up his riding both physically and statistically. A Gr1 could surely be in the pipeline this season. He is knocking on the door having won the Gr2 Durban July Consolation three years in a row and also the Gr2 Premier's Trophy at Kenilworth in the Cape summer season.
He says that he could be riding some really nice horses during the coming KZN feature season.
"The Kannemeyer Stable has many nice horses and to name a few, the likes of Cape Fillies Nursery winner Delta Queen, Azores, African Warrior, Sir Michael, Cool Runnings and the recently gelded Seventh Gear, come to mind. Then I also ride Silent Crusade for Mr Dixon. So between those, there could be plenty to look forward to," he smiles.
As to the demands of fatherhood balanced with a testing career that includes travelling, Keagan says he is looking forward to it.
He enjoys life in Assagay, where he has lived since the end of his apprenticeship,
"Demi and I have been together for 6 years and we were in a long-distance relationship for 5 of those years, so we are used to the odd working hours and traveling commitments. That being said, I try to make the most of the time I have at home during the day with my family and I will take each day as it comes once my daughter is born. Luckily Demi will have some time off to care for our baby girl until she is admitted as a Legal Practitioner later on in the year. I cannot wait to become a father and experience this new chapter in my life. I am not so sure that I am ready for all of the nappy changing though!" he laughs.
His face straightens to serious when we ask how the coronavirus threat has impacted on his psyche.
"The widespread impact of the coronavirus disaster is truly heartbreaking. I will be taking extra precautions when traveling and working, using hand sanitizers and boosting my immune system with the vitamins and nutrients it needs. Knowing that my daughter will be born in a few weeks is extremely frightening given the uncertainty of the virus. But for now I am not panicking and just living as healthy of a lifestyle as possible," he adds maturely.
Keagan admits he adopts a chilled attitude to life and is thankful for the small mercies rather than stressed about the things he can't change.
He rates loyalty and integrity top of the pile and says both characteristics feature strongly in his career highlights so far.
"I'd have to sum up my highlights as the support of stables such as Mr Dixon and Mr Drier, who have both been loyal to me throughout my career, and being a part of the Howells Racing Team when they won the KZN Championship. And latterly being stable jockey to the well-respected Dean Kannemeyer Racing Team. I have been lucky to have these top trainers feature in my foundation success."
‹ Previous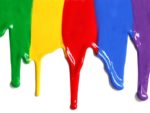 The Power Of Pudding 'n Paint!